How Much Money Did Tori Spelling Inherit from Her Dad Aaron Spelling?
Tori Spelling grew up in one of the richest families in Hollywood. But for years, she's been dogged by reports that she's broke and can't pay her bills. 
Spelling insists she's not in dire financial straits. "Am I able to pay my bills? Yeah, thank you. I am," she testily told Good Day New York's Rosanna Scotto during a recent interview. Yet she's being sued by City National Bank for more than $200,000 in unpaid debt, reportedly owes tens of thousands of dollars to American Express, and had her bank accounts drained by the IRS due to unpaid taxes.
Tori Spelling's privileged childhood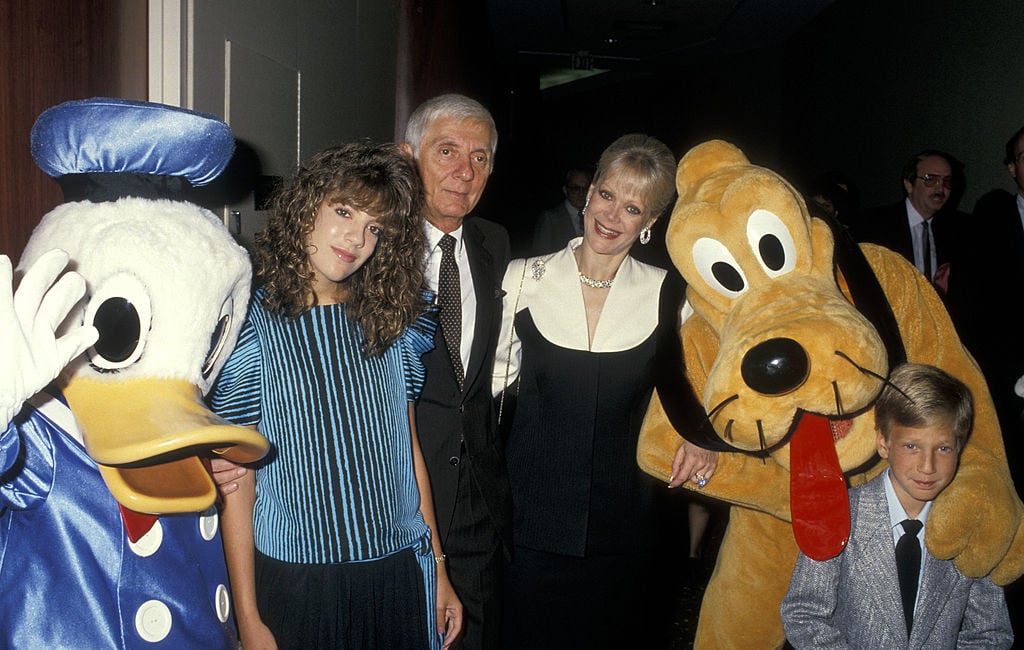 The 46-year-old Spelling was raised in luxury. Her dad was famed TV producer Aaron Spelling, who created The Mod Squad, The Love Boat, Charlie's Angels, Dynasty, and other mega-hits, including Beverly Hills, 90210. 
Spelling grew up in a 56,000-square-foot mansion — the largest home in California — that included 14 bedrooms, a gift-wrapping room, a bowling alley, a barbershop, and space for 100 cars. 
Despite her privileged upbringing, Spelling has said she didn't realize how unusual her childhood was. 
"It was just my childhood so I didn't know it wasn't normal until other people pointed it out to me," she told the Guardian in 2007.
Her status as a member of one of Hollywood's elite families offered opportunities but also made her an object of derision. Many assumed she only landed her role as Donna on 90210 because her dad produced the show, though she has said she had to audition for the part.
Tori inherited just $800,000 from her dad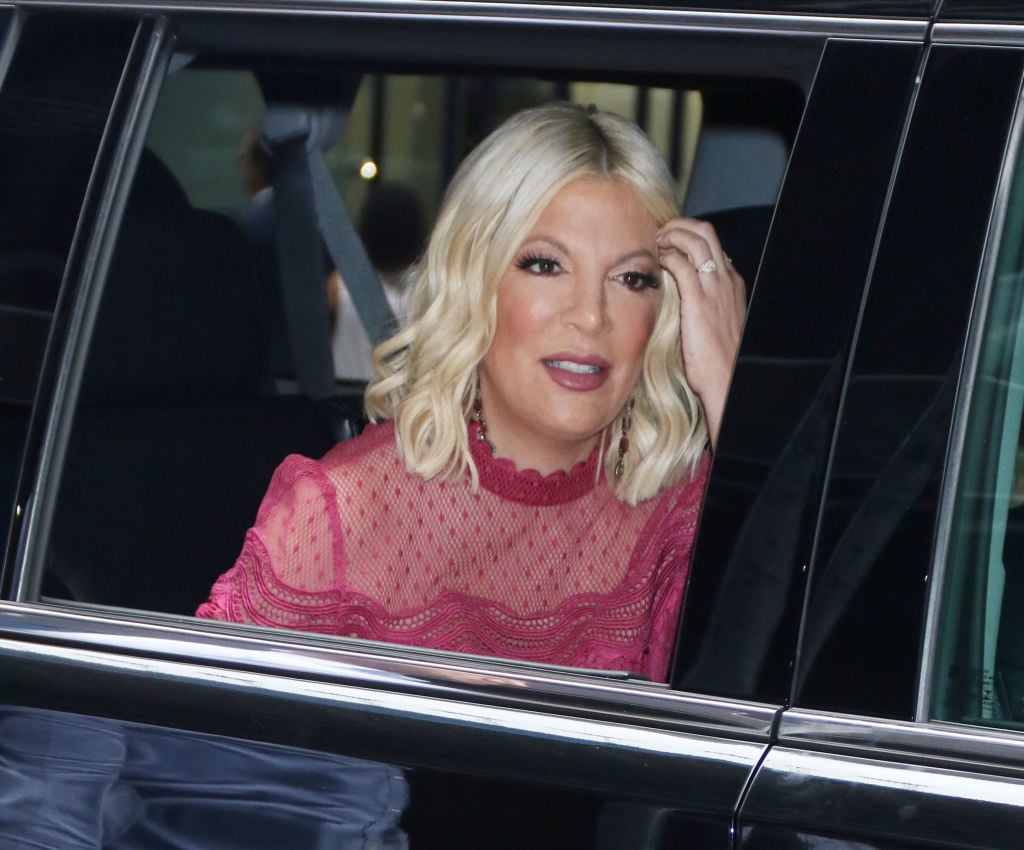 Aaron Spelling's success as a TV producer made him incredibly wealthy. By the time he died in 2006 at age 83, he was worth $500 million. But Spelling and her younger brother Randy received only a tiny fraction of their dad's fortune. 
The two children inherited about $800,000 each after taxes, according to reports. The actress had a strained relationship with both her dad and her mom Candy after her first marriage imploded after just 15 months and she married current husband Dean McDermott. But Spelling has said she wasn't blindsided by her relatively small inheritance, explaining in a 2008 interview that she had discussed it with her father prior to his death. 
Financial help from mom 
With a small inheritance, a growing family (Spelling and McDermott have five kids), and a stalled acting career, Spelling began to feel the financial strain. 
Though her relationship with her mother, who inherited the bulk of Aaron Spelling's fortune, was tense for a while, Candy Spelling has said she stepped in to help her daughter pay for necessities such as their house and school for the kids. Mom-and-daughter now say they are on good terms.
Spelling's mom has admitted she regrets not instilling better financial values in her kids. 
"My husband and I handed everything to our children, only later to realize that pushing up your shirtsleeves and digging in your heels is character building," Candy Spelling wrote in her memoir Candy at Last.
Tori Spelling has said it's no surprise she has money problems
While she bristled when questioned about her finances during the Good Day New York interview, in the past, Spelling has been frank about how her lavish childhood has made it difficult to make smart financial decisions as an adult. In her memoir, she wrote about how her upbringing affected her attitude toward money. 
"It's no mystery why I have money problems," the actress wrote in her 2013 book, Spelling It Like It Is. "I grew up rich beyond anyone's dreams. Even when I try to embrace a simpler lifestyle, I can't seem to let go of my expensive tastes."