How Much Money Do the Duggars Spend on Groceries Every Month?
We all know how huge the Duggar family is. What was their grocery bill like when all 19 kids were living under Michelle and Jim Bob Duggar's roof?
If there's anything we've learned over the years, it's that there's no family quite like the Duggars. We remember first keeping up with Jim Bob and Michelle Duggar over a decade ago when TLC first aired 19 Kids and Counting. Viewers grew fascinated with their gigantic ultra-religious family, as the way they lived was totally foreign to how many live today. Now, many of those 19 kids are all grown up, and we continue to keep up with them as they marry and begin their own journeys on Counting On.
Plenty of the Duggar kids have moved out of the house now, but lingering questions still remain, like how Jim Bob and Michelle managed to feed so many growing children. Here's how much their monthly grocery bill was.
The Duggars are known for their money-saving tips and tricks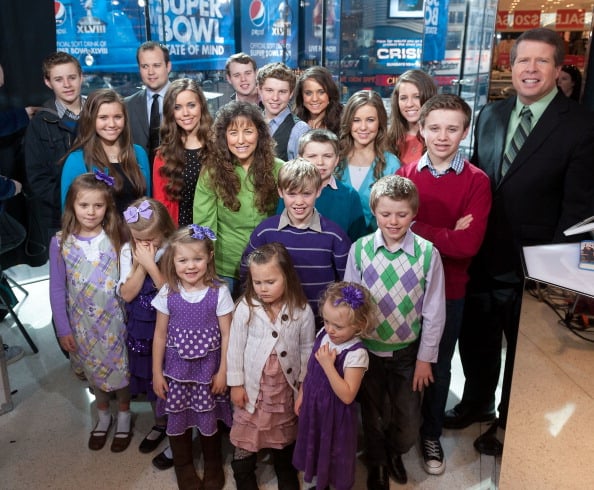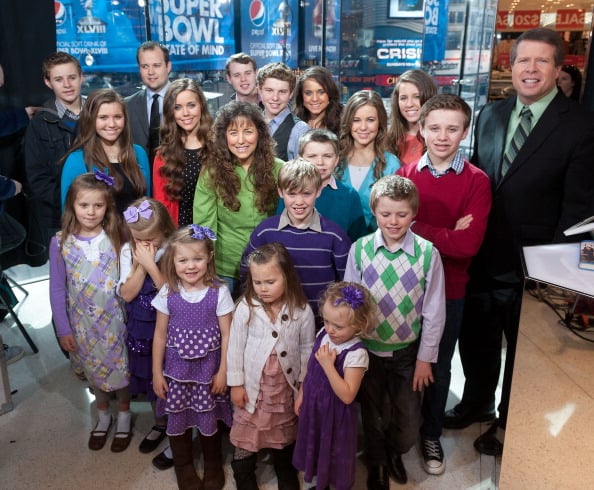 While the Duggars are best known for having a gigantic family, they're also known for their savvy budgeting skills. Babygaga reminds us the family is totally debt-free, and it's because they embrace thrift stores, hand-me-downs, and cheap shortcuts. The publication notes Michelle told TLC, "We rarely buy anything new for our household items. Of course, we will buy packages of undies and socks that are new at discount stores. We buy the big family pack where you get a better price."
It's not just clothes they buy second-hand, either. Michelle told TLC that the family always purchases used cars, and their home furnishings are also pre-loved. "As a matter of fact, Jill and Derick are going to be looking on Craigslist for furniture for their home. There's beautiful stuff available. People are constantly moving and they get rid of things they don't need," the mom of 19 added.
Michelle Duggar stated that they have a monthly food budget of $3,000
Groceries are a serious expense for families, but Michelle sets a strict budget for herself to make sure they don't go overboard. As she told TLC, "Our goal for our monthly food budget is $3,000. It used to be more like $2,000, but we've noticed the costs of groceries have gone up." And Daily Mail Online notes every single day, the Duggars have been known to go through 36 eggs, five pounds of turkey bacon, six loaves of bread, a gallon of ice cream, and multiple pounds of potatoes.
As for where Michelle goes for her pantry staples, she says she always purchases in bulk from "discount grocery stores, warehouse clubs and co-ops." She also added that there are certain items, like butter, cereal, and oats, that she purchases once per month in large amounts in order to save major money. As for fresh produce, the mom noted she does purchase it, but that requires many more frequent trips to the grocery store.
The Duggars are continually slammed for their cuisine choices, however
Michelle may not have to feed all 19 of her children anymore (except when they all gather for parties and get-togethers), but it seems many of her habits have rubbed off on her children. Jill Dillard, for example, loves recreating recipes from Jim Bob and Michelle that she grew up with. Unfortunately, fans aren't into her budget-worthy cuisine choices — and they've even begged her to stop posting them on social media.
OK! Magazine reports her fan base on Instagram has commented on her recipes with much disdain. "Jill, I love you but these processed 'quick, easy, inexpensive' recipes are antiquated and unhealthy. You can use real food with the same results. Please!" And another commented on her post about barbecue tuna fish, "This looks freaking disgusting. Glad you've never cooked for me."
Check out The Cheat Sheet on Facebook!