How Much Money Does Jimmy Fallon's Twitch Make?
Jimmy Fallon's net worth is quite impressive, as he's making a killing on The Tonight Show. He's known for bringing fun new guests to his show, and more recently, he was on Twitch playing games for the first time with the cast of Stranger Things. So, does Jimmy Fallon's Twitch stream bring him any income? Here's what we've gathered.
Jimmy Fallon recently was on Twitch playing Among Us
Jimmy Fallon's Twitch stream was a mega-hit amongst fans, as no one expected The Tonight Show star to hop on the live-streaming platform for gamers.
The Verge explains Fallon jumped on the game to play Among Us, a popular multiplayer experience that can be played with others around the world. Fallon was joined by The Roots' Questlove, Tariq Trotter, and Kirk Douglas. Additionally, Noah Schnapp and Gaten Matarazzo of Stranger Things fame joined in. Finally, Sykkuno and Rachel "Valkyrae" Hofstetter, two famous streamers, also joined the game, as did a developer of Among Us and the YouTuber Corpse Husband.
As for what the group played, the classic Among Us Skeld map was featured, as was the game's newest map, the Airship. Over 125,000 others watched the live stream as well.
How much does Jimmy Fallon get paid for Twitch?
It's no secret Jimmy Fallon's net worth is high, but does his Twitch stream help with the bills? Jimmy Fallon's Twitch stream of Among Us did bring in some cash, but it seems he didn't keep any of it for himself. The Verge notes the donations from the stream totaled $17,000, and it all went to Feeding America.
Not only that, but Fallon actually spent money on the stream. He aimed to reach a $25,000 goal and stated he'd contribute the rest of the money himself.
If Fallon continues with Twitch, will he make money then? It's quite possible he could make a killing. According to Brave, popular Twitch streamers make their money through subscriptions. While anyone can follow a streamer, subscribing costs money, and subscription levels vary in price. Successful streamers can make up to $3,000 to $5,000 just from fans subscribing to their stream. Even Twitch streamers with a smaller following can still bring in a few hundred dollars a month.
For someone as famous as Fallon, it's likely the sky would be the limit on Twitch. He could definitely bring in tens of thousands per month if he chose to continue playing games online.
What's Jimmy Fallon's net worth?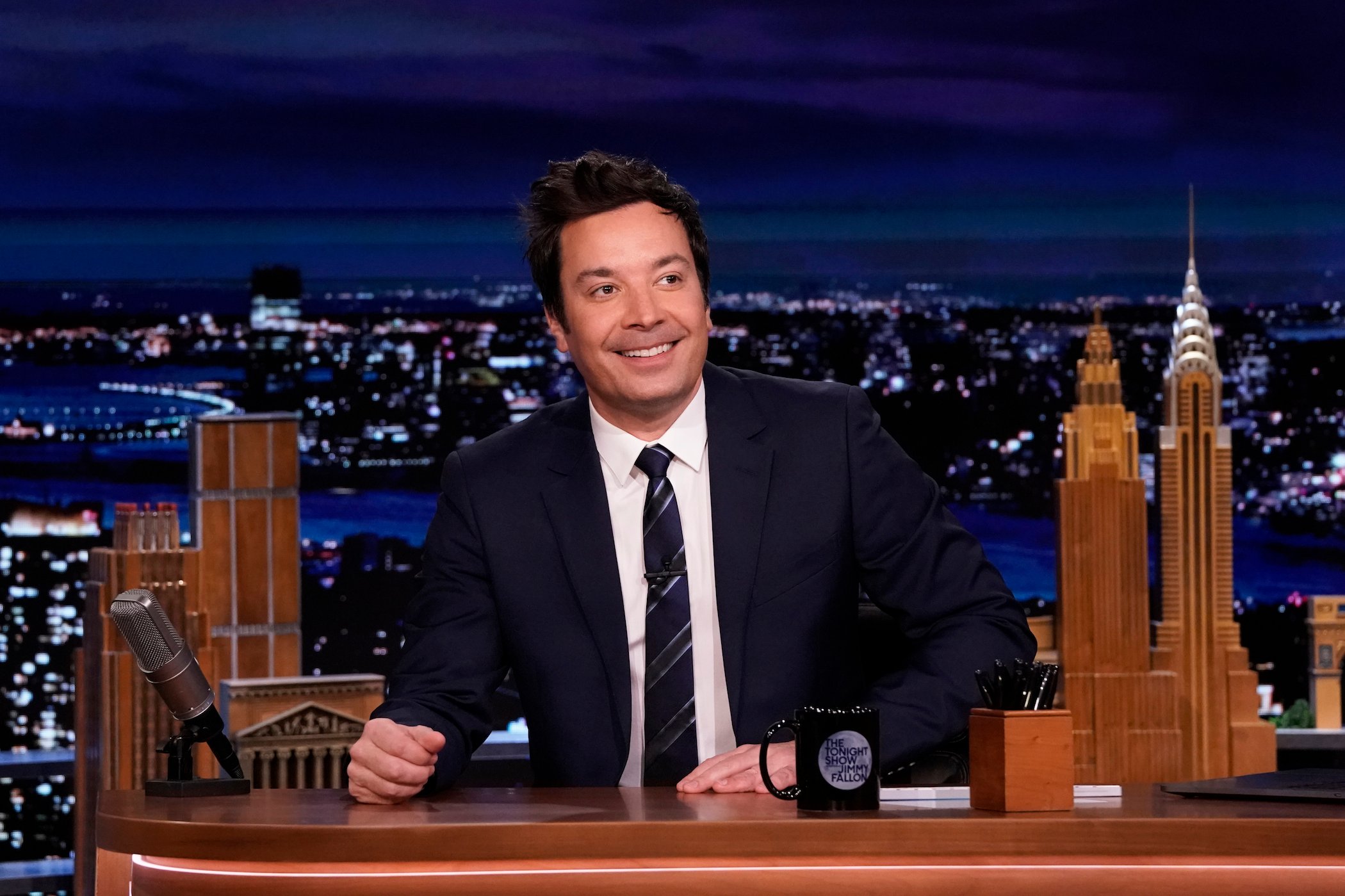 So, what is Jimmy Fallon's total net worth? In total, he's worth $45 million. And he can thank his long career in show business for that.
Fallon got his start on Saturday Night Live in 1998. His stint on the comedy series lasted until 2004, and after trying out acting in movies, he took on Late Night With Jimmy Fallon in 2009. He hosted the late-night show until 2014. Then, directly after Late Night, he became the host of The Tonight Show, which he still hosts in 2021. As for how much Fallon is bringing in from The Tonight Show, he reportedly earns around $16 million annually. Not bad.
We'll look out for more of Jimmy Fallon's Twitch streams in the future, but for now, we'll catch him weekly on The Tonight Show.
Check out Showbiz Cheat Sheet on Facebook!