How Much Older Is 'Friends' Star David Schwimmer Than Ex-Wife, Zoë Buckman?
Known for playing Ross Geller in Friends, David Schwimmer has since gone on to star in a handful of other productions. From American Crime Story and Intelligence to Feed the Beast, the actor has dabbled in characters disparate from his career-catalyzing role, yet Friends fans will always see him as Ross. 
Though Schwimmer and Jennifer Aniston boasted quite the slow-boiling romance as Ross and Rachel, respectively — one that took over television for a decade — Schwimmer keeps a relatively low profile when it comes to his off-screen romantic life. From 2010 to 2017, Schwimmer was married to Zoë Buckman. Who is Buckman? How did she and Schwimmer meet, and what do we know about their relationship?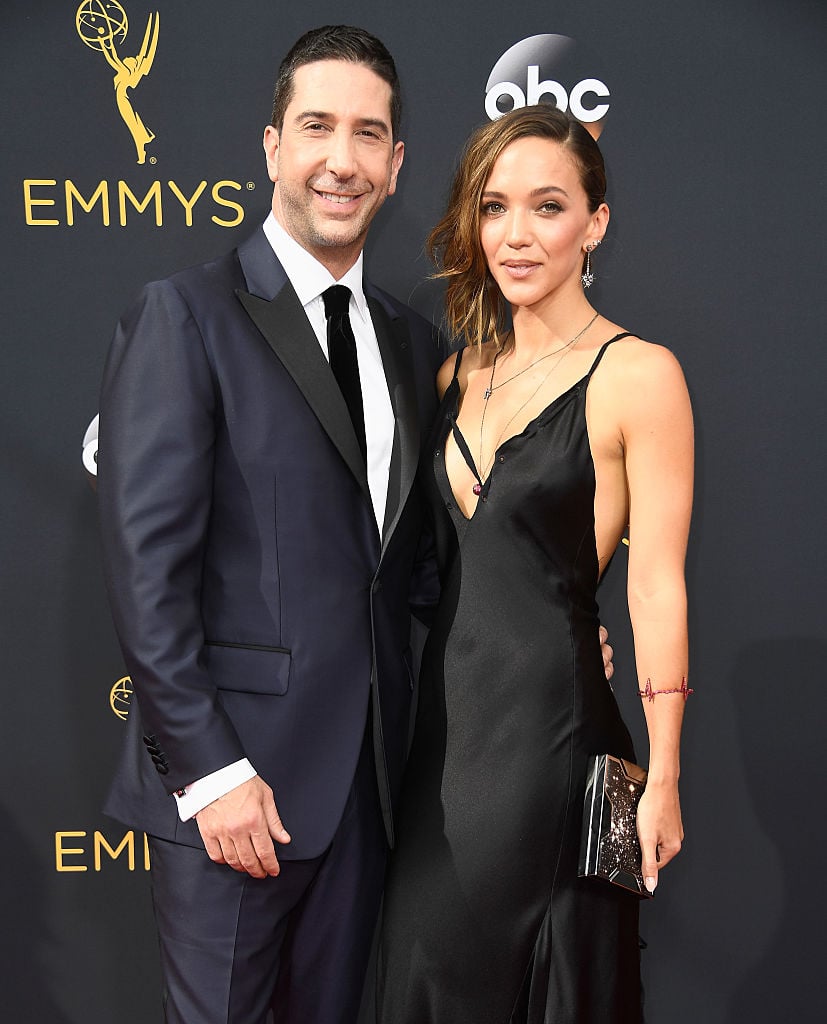 Who is Zoë Buckman? 
Buckman is an English artist, photographer, and producer. She was born in Hackney, East London, and she is the niece of the well-known literary agent and writer, Peter Buckman. Buckman has worked on several projects — ranging in artistic discipline — and she is well recognized for her diverse portfolio and inspired contributions to the artistic community.
RELATED: 5 Iconic 'Friends' Jokes the Reunion Special Must Reference
Buckman's Every Curve unites the artist's love for 1990s rap music with her feminist ideologies via an installation of embroidery on women's lingerie. Mostly It's Just Uncomfortable is a poignant response to the political controversy surrounding Planned Parenthood in the U.S. The exhibit included gynecological-themed objects and boxing imagery. 
Buckman's work tends to reflect current sociopolitical issues — sometimes it's designed to arouse and incite conversation (relying on the inherent polarities existent in various discourse communities), while other times it comments on the fleeting nature of life and beauty. 
RELATED: 'Friends': David Schwimmer Accidentally Created Ross' Big Moment at His Wedding
What about Buckman and Schwimmer? What is their age difference? 
Buckman and Schwimmer were married from 2010 to 2017, during which they had one daughter together — Cleo Buckman Schwimmer — who is now 9 years old. The couple met in London, while Schwimmer was filming Run, Fat Boy, Run in 2007. Romance and passion ignited, and they tied the knot in a private ceremony three months following their engagement. The two continue to co-parent their daughter, but they are now divorced. 
While large age gaps tend to be problematic, it's a trend in Hollywood and cannot be blamed for their fallout. However, who is to say it didn't play a factor. Buckman is 34 years old, while Schwimmer is 53. In short, there is nearly a 20-year age gap between the two, and Buckman tied the knot in her early 20s, which is quite young nowadays. 
While the two are no longer together, they both continue to relish in prosperous careers — one behind the screen and the other behind the camera, the canvas, or both. Buckman and Schwimmer brought one daughter into the world, and as far as reports can indicate, they are both single as of today.