How Much Older Is 'Law & Order: SVU' Star Mariska Hargitay Than Her Husband, Peter Hermann?
Law & Order: Special Victims Unit star Mariska Hargitay has been married to Peter Hermann since 2004. While Hargitay is well known for leading SVU, Hermann also boasts quite the developed acting portfolio. He portrays Jack Boyle in Blue Bloods, Philippe in Modern Love, and Charles Brooks in Younger. However, he also appeared alongside his wife in SVU as Trevor Langan from 2002 until 2019. The two met on the set of SVU.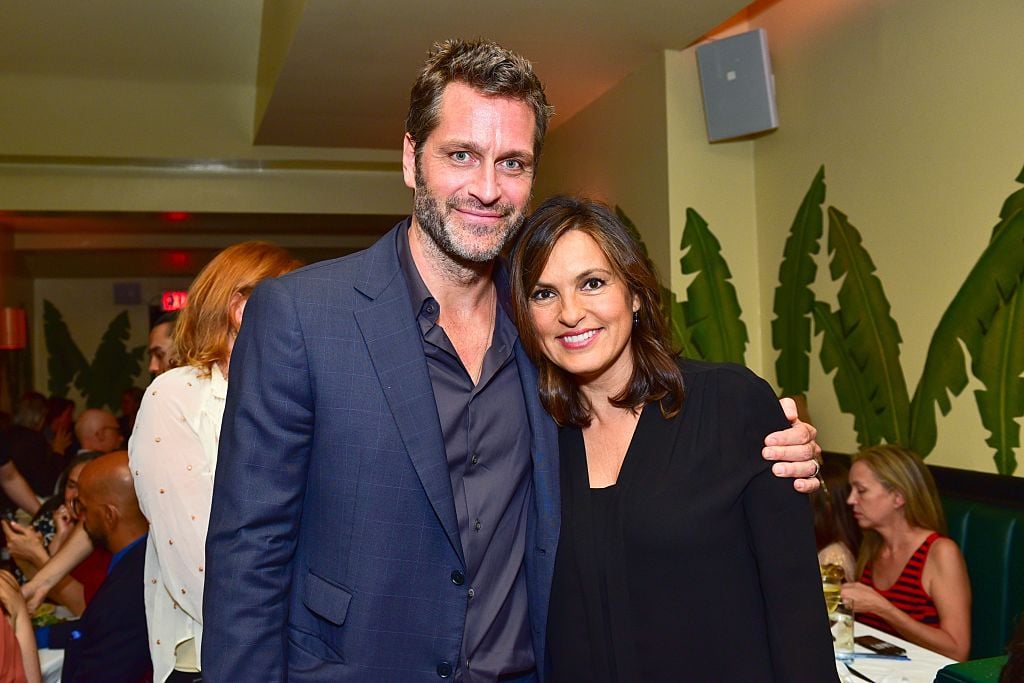 Inside Peter Hermann and Mariska Hargitay's love story 
Herman and Hargitay — don't their names just sound correct together? — met in 2002, while filming Law and Order: SVU. At the time, Hermann was guest-starring on the show as defense attorney Peter Langan. He would go onto reprise the role multiple times in later seasons, yet this was likely undetermined when he first joined. Did the couple's relationship have something to do with the character's added value; their chemistry was probably ideal for the show?
As Showbiz Cheat Sheet previously noted, Hermann knew that he was interested in Hargitay right away, as he asked the actress out after filming the episode. As for the first date of choice, they met up for church services.
While church may seem like a strange first date venue, the locale likely proved that the two had overlapping values and viewpoints. Hargitay once explained that she knew Hermann was the one right from the church get-go — the one she would go on to spend the rest of her life with. 
Hargitay and Hermann officially tied the knot in 2004. However, what else do we know about the couple? How much older is Hargitay, and how many kids to Hermann and Hargitay have? 
'Law & Order: SVU' star Mariska Hargitay is only three years older than Hermann and they have three kids together
Mariska Hargitay was born on January 23 in 1964, making her 56 years old. On the other hand, Peter Hermann was born on August 15 in 1967, making him 52. The couple boasts a three-year (plus a little more) age gap. 
Mariska Hargitay and Peter Hermann welcomed their first son, August, in 2006; he is currently 13 years old. Five years after August entered the world, Hargitay and Hermann decided to adopt two children: Amaya Josephine and Andrew Nicolas. 
Hargitay once explained their eldest son began asking for siblings, and the couple always knew they would want to one big, happy family. So, welcoming more children into their lives was a no-brainer. Hargitay also explained that she knew Peter Hermann and she would choose to adopt at some point in life, as such a decision was always "part of the plan."
Hermann and Hargitay have now been married for over fifteen years, which is quite an impressive accomplishment in Hollywood, where, unfortunately, marriages often form and fall apart quite rapidly.