How Much Older Is Mariah Carey Than Boyfriend Bryan Tanaka?
Mariah Carey was married to Tommy Mottola from 1993 until 1998. Mottola and Carey had quite the troubled marriage, and Carey later wed Nick Cannon. Nick Cannon and Mariah Carey had two children together — Moroccan Scott Cannon and Monroe Cannon, who they continue to parent together despite their divorce. Though Mariah Carey is much younger than Tommy Mottla, she is Nick Cannon's senior.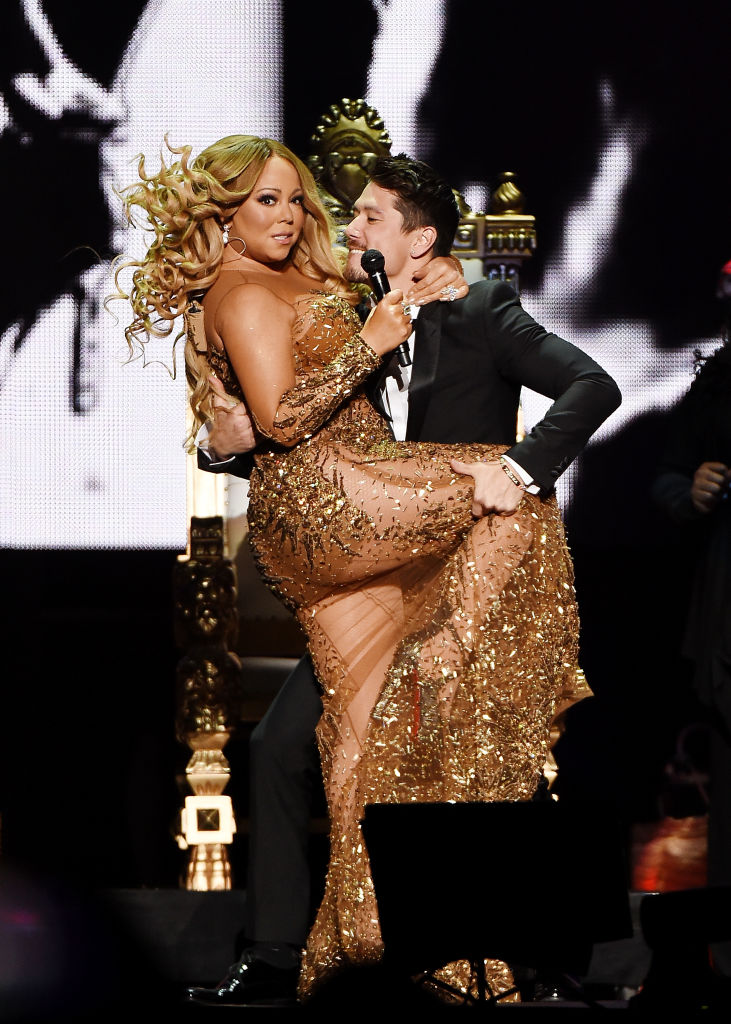 Though there is a 20 year age difference between Mottola and Carey — as Mottola is 70 years old and Carey is 50 — Carey is 11 years older than Nick Cannon, as the former America's Got Talent host is now 39. However, how much older is Carey than her current beau Bryan Tanaka? 
Inside Mariah Carey and Bryan Tanaka's relationship
While Mariah Carey may be the famous diva in this duo, Tanaka has made quite the name for himself as well; the man has eight world tours under his belt, and he is renowned as a master choreographer, performer, and instructor. From choreographing for the likes of Mariah Carey and Beyoncé — as well as working with Lady Gaga, Rihanna, Usher, Madonna, and more — he has earned a badge of approval in the entertainment industry. And, he continues to make waves in the dance world. Yet, how did he wind up in Carey's arms? 
Bryan Tanaka first met Mariah Carey in 2006 when he worked as a backup dancer on the singer's Adventures of Mimi Tour. Tanaka remained close with Carey over the years, and their relationship finally blossomed into a romance. Back on Valentine's Day in 2017, Mariah Carey shared a picture on social media of her boyfriend, Bryan Tanaka, as NickiSwift notes. 
Yet, their relationship was not without its hurdles, as the public is always quick to judge, and fans were fast to note the age difference between the dancer and the legend. While men are often older than their wives in Hollywood, it unfortunately often causes more of a stir when the reverse is true. Yet, how much older is Carey than Tanaka. 
Mariah Carey is 50 years old and Bryan Tanaka is 37 years old
Mariah Carey was born on March 27 in 1970, making the diva 50 years old. On the other hand, Bryan Tanaka was born on April 11 in 1983, making him 37 years old. In short, Mariah Carey is 13 years older than the new love in her life. However, they seem happier than ever, and, in the end, age is just a number.
The two often post pictures on social media, and their relationship started as an intense connection before it turned into a romance; thus, the two were drawn to one another emotionally, mentally, and physically before sealing the deal. While the public is often quick to judge, this may be Carey's forever love, and fans should be faster to approve and applaud than condemn and criticize. So, here's to wishing the couple the happily ever after we all dream of!