How Much Older Is Matthew McConaughey Than His Wife Camila Alves?
Academy Award and Golden Globe-winner Matthew McConaughey is known for several turns as Hollywood's leading man. From his critically acclaimed performance in Dallas Buyers Club to his work in True Detective and Interstellar, he is one of Hollywood's most in-demand actors. However, a successful on-screen career is not the only thing McCoughaney has to be proud of.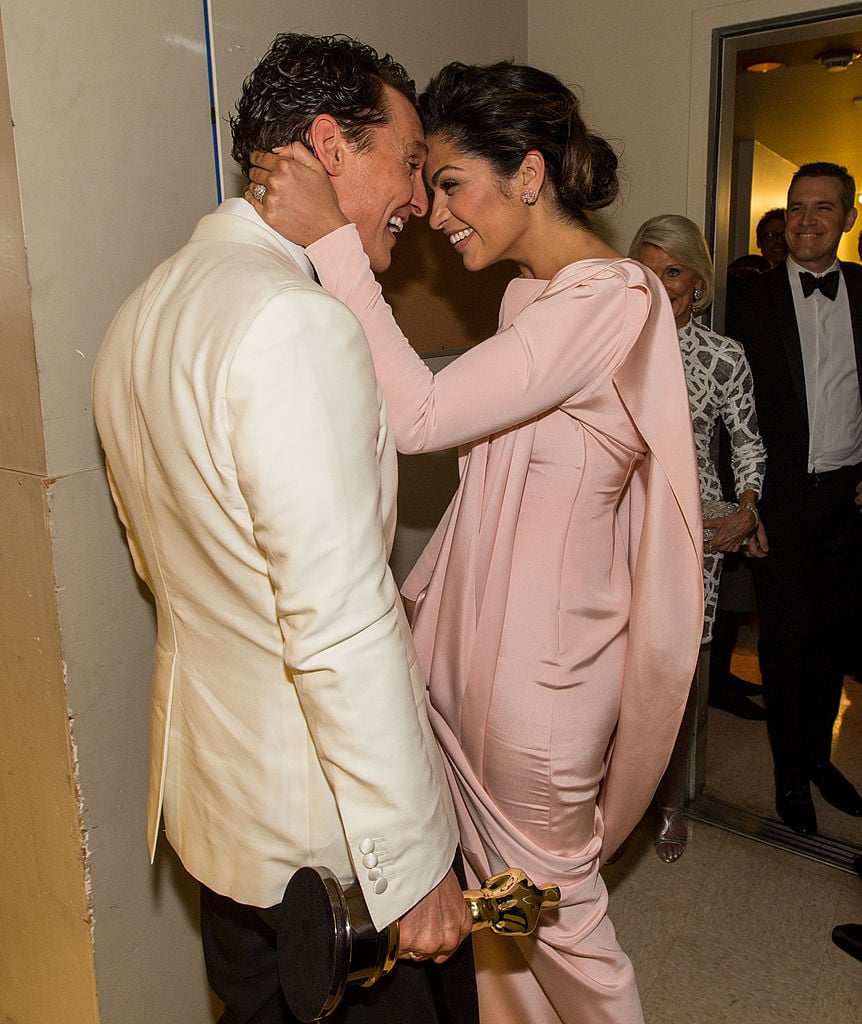 McConaughey also boasts a successful marriage to Camila Alves; the two have been married since 2012, and nearing a decade is quite an accomplishment when it comes to couples in Tinseltown. Unfortunately, the likelihood of divorce among performers in the City of Angels is quite high. So, who is Camila Alves? What does Alves do, and how much older is McConaughey than his wife?
Inside Camila Alves and Matthew McConaughey's relationship 
Camila Alves is a Brazilian-American designer and model. Born in Brazil and raised there until she turned 15, Alves chose to stay in Los Angeles upon visiting an Aunt who lived there. Alves worked for four years as a house cleaner and a waitress; she also learned to speak English during this time. 
When she turned 19, Alves moved to New York City with the dream of becoming a fashion model; she went on to become one of the few individuals capable of turning this dream into a reality. Alves and her mother designed the Muxo line of handbags, and in 2012, Alves went on to host the third season of Bravo TV's Shear Genius. In 2016, Alves launched the lifestyle website, Women of Today. 
Yet, on her rise to the top, before Alves became the well-known designer she is today, she met Hollywood's then eligible bachelor, Matthew McConaughey. The two met in 2006 and dated for quite some time before getting engaged on Christmas day in 2011. They were married in 2012, making Alves 30 years old at the time of her wedding. 
Alves was born on January 28 in 1982, making her 38 years old today. On the other hand, Matthew McConaughey was born on November 4 in 1969, making him 50 years old today. The two boast a 12 year age difference, which may seem quite drastic, but happens to be modest when considering the age gaps customary of Hollywood heartthrobs. 
Do Matthew McConaughey and Camila Alves have any kids? 
Matthew McConaughey and Camila Alves have three children together: Levi Alves McConaughey, Vida Alves McConaughey, and Livingston Alves McConaughey. Their son Levi is now 11 years old, while their daughter Vida is 10 years old, and their youngest, son Livingston, is 7 years old. In other words, these two currently have a full house of children, and they all are still quite young. Thus, it will be quite some time until we discover whether they will come to boast the Hollywood gene. 
With a model and fashion designer for a mom and an actor for a father, these kids seem destined to wind up in the arts; however, only the future will tell.