How Much Older is Kourtney Kardashian Than Addison Rae?
Addison Rae is known for her TikTok stardom, and it seems she and Keeping Up With the Kardashians star Kourtney Kardashian are stirring the rumor mill. The two have an unlikely friendship despite their huge age gap. So, what is Kourtney Kardashian's age, and how much older is she than Addison Rae? Here's what we know about their ages and relationship.
Who is Addison Rae? How old is she?
Addison Rae Easterling, better known as Addison Rae, didn't always want to find fame via TikTok. But after learning about the app from younger girls at her school and dance studio, she decided to give it a try. While she didn't initially make it big from the app, she finally started gaining traction in April 2019.
"I had never experienced that many likes or views," she explained to Business Insider.
Now, Rae continues to create content for TikTok, and thanks to her background in dance, learning the famous TikTok dance moves hasn't proved difficult. Ultimately, she decided to leave college behind and pursue her online fame. Her TikTok has over 40 million followers, and her Instagram has over 15 million followers.
She's signed on with talent agency WME and, thus far, has accrued a net worth of $5 million. It's safe to say we'll continue to see Rae raking in the big bucks for quite some time.
So, how old is Addison Rae? She's 20 years old and was born on Oct. 6, 2000. She'll turn 21 in 2021.
Are Kourtney Kardashian and Addison Rae friends?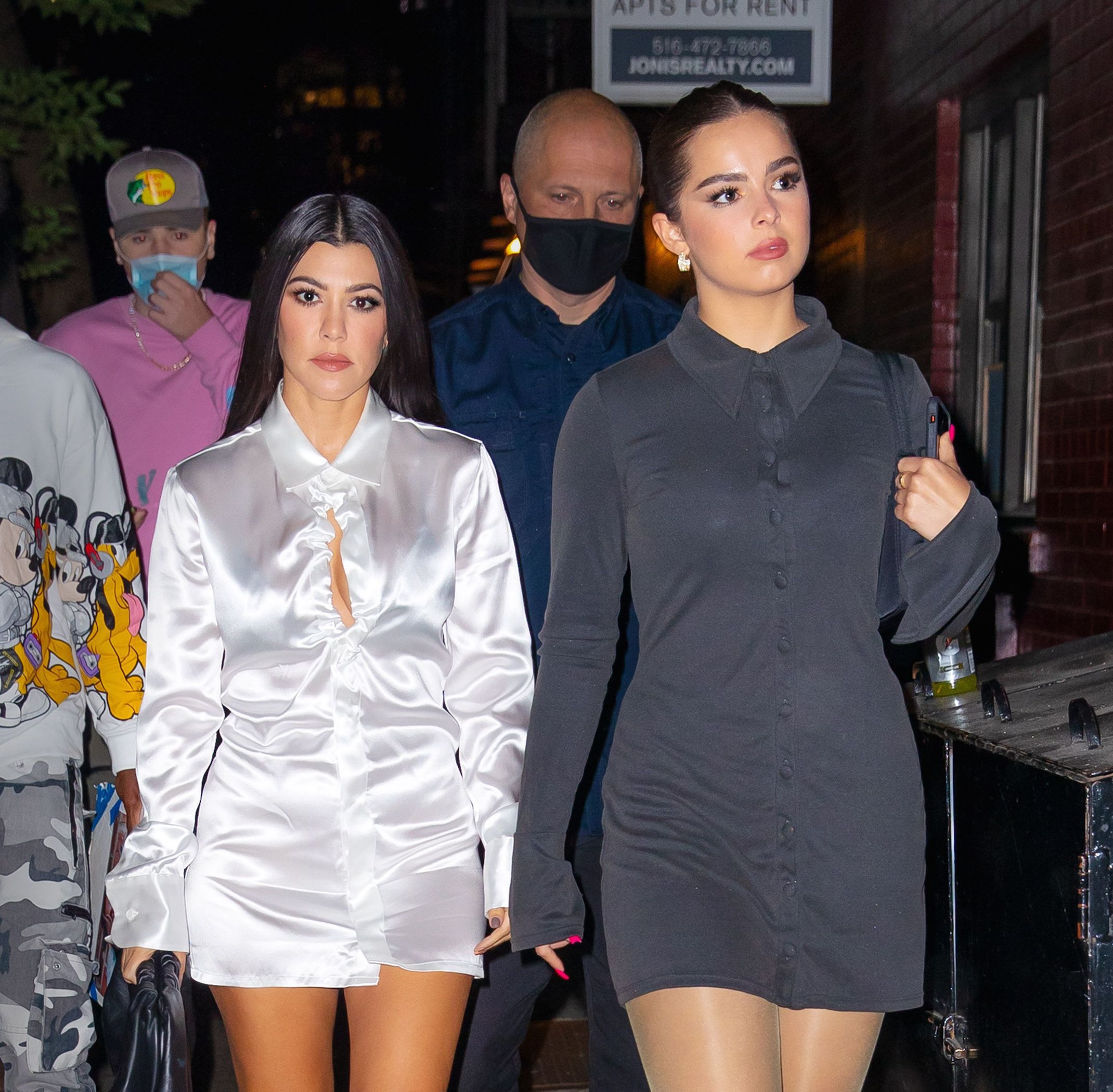 Kourtney Kardashian's age is nowhere near Addison Rae's, but the two are still very close — and they claim their relationship is very authentic.
So, how did Kardashian and Rae meet? Kardashian and a few of her famous siblings appear on David Dobrik's YouTube channel. Kardashian got Dobrik to help her son's TikTok account, and Dobrik asked Rae for help as well. From there, the rest is history.
"I kind of just stuck around and we got really close," Rae explained. "We started working out together. We did a video on her YouTube of us doing a butt workout and stuff, so that was fun."
Fans still find the relationship strange, though. And Kim Kardashian West as well as Khloé Kardashian even asked Rae if she was hooking up with her sister. It seems their friendship is just that, though. Rae denied any allegations of getting romantic with Kardashian
"It's just very weird that that's what the impression was," Rae told the Kardashian sisters.
What is Kourtney Kardashian's age?
So, what is Kourtney Kardashian's age compared to Addison Rae's? Kardashian is 41 years old, and her birthday is on April 18, 1979. She'll be 41 in 2021. That means she's over 20 years older than Rae.
Despite the age difference, Kardashian and Rae are fine with it, as they don't find it unusual. "At the end of the day, I think friendships are just what you make them," Rae told Entertainment Tonight. "What you have, like the time you spend with them, the things you enjoy doing. And if you have things in common, it just makes sense. I don't think that's anything to really judge people on. I feel like friendships can range from any age and I feel like everyone can relate to people in different ways."  
It seems age is nothing but a number when it comes to these two famous friends. We're sure we'll hear more about them in the future.
Check out Showbiz Cheat Sheet on Facebook!