How Much Plastic Surgery Has Tori Spelling Done?
Tori Spelling is a reality star, actor, and writer, who rose to fame as a teen star and has remained in the spotlight ever since. A mother to five children, Tori Spelling's personal life has been a staple in tabloid headlines for over two decades.
Still, Tori Spelling's fans find her to be down-to-earth, friendly, and an open book regarding some of the more controversial aspects of her life. One of the most pervasive rumors that have followed Spelling over the years is the idea that she has had a lot of plastic surgery.
In the summer of 2019, the actress opened up about the surgeries that she has had, and how she feels about the rumors. 
How did Tori Spelling become famous?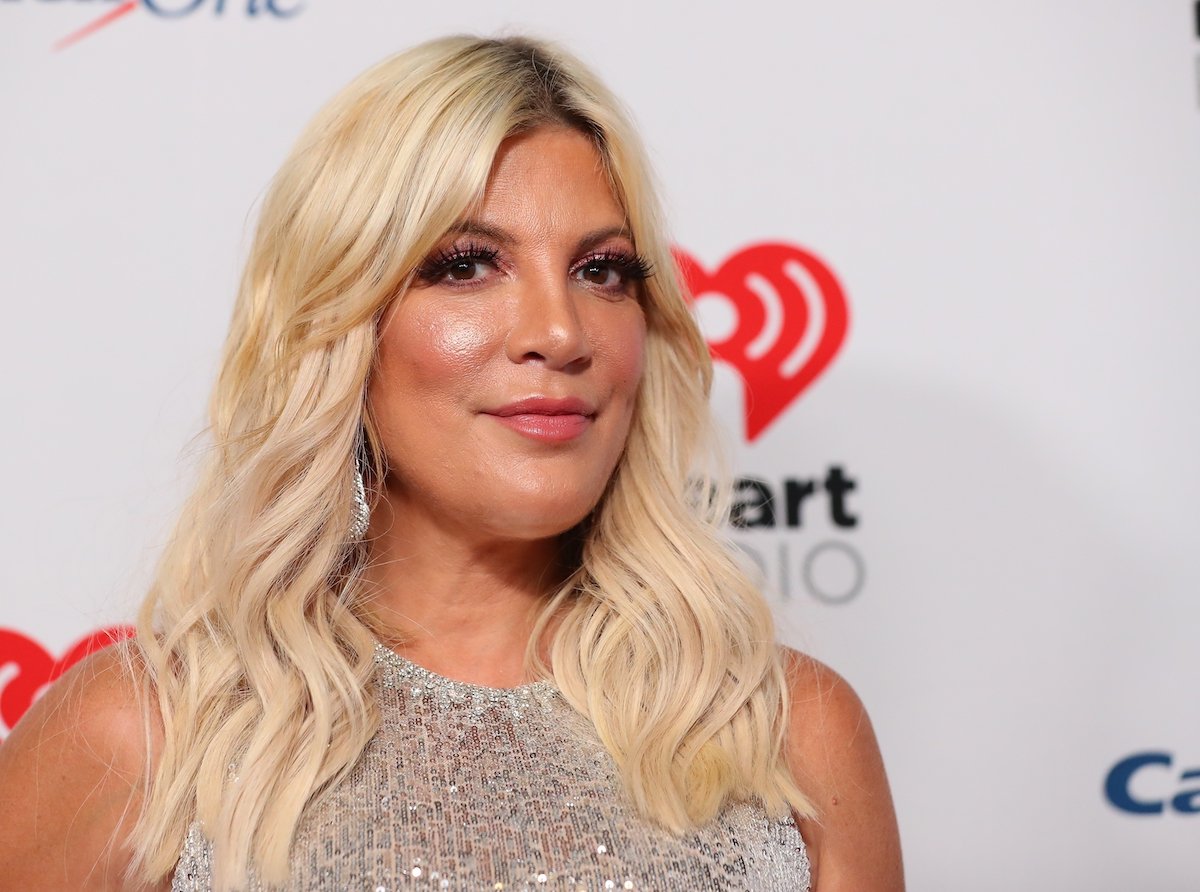 Tori Spelling was born in California in 1973. The daughter of film producer and Aaron Spelling, Tori Spelling was raised in opulent surroundings. When she was only six years old, she started taking acting lessons, and before she was a teenager, she had landed small roles in TV shows such as The Love Boat, Hotel, Fantasy Island, and Saved by the Bell. 
When Tori Spelling was 17 years old, she landed the part that would launch her to fame — the role of Donna in Beverly Hills, 90210. She quickly made waves on the show, which focused on a group of young teenagers in Beverly Hills, California. She acted on the series throughout the entire run, and even received critical acclaim for her work, getting nominated for two Young Artist Awards. 
What is Tori Spelling best known for?
All throughout the '90s, Tori Spelling acted not only in her hit TV show but also in a slew of television movies as well. Spelling quickly rose to fame as a teen icon, making the covers of tabloids and magazines all around the world. B
y the early 2000s, Spelling's star was still on the rise, and she began starring as herself in the sitcom So Notorious. 
Around this time, Tori Spelling's romance with her second husband, Dean McDermott, became hot gossip. Over the years, Tori Spelling and McDermott's relationship caused controversy.
The two have welcomed five children together, gone public with their marriage struggles, been at the center of a high-profile cheating scandal, and starred on a reality show together. Through it all, Spelling has remained unabashedly herself and has continued to appear in various television projects that interest her. 
What did Tori Spelling say about plastic surgery rumors?
As a tabloid fixture for more than two decades, Tori Spelling has had to deal with a lot of controversy. Many critics have claimed that Spelling has subjected herself to drastic plastic surgeries over the years, which would explain her changing appearance.
Still, in a 2019 interview with People, Tori Spelling dispelled the rumors. "The one thing for me that has stuck forever was the plastic surgery thing," the actor said. "I literally had my nose done and my boobs done, and that's it. I'm constantly reading that I've done more."
As to the ongoing rumors, Spelling said: "People have been talking about me having plastic surgery since I was 17. I remember my dad saying, 'Don't worry. It will go away next week.' But that one thing has stayed with me my entire career!" Still, Spelling said that she doesn't allow the relentless public scrutiny to get to her too much, stating that "it's fun to own it!"