How Much Richer Is Elon Musk Than Grimes?
Elon Musk and Grimes have certainly made a splash in the world of famous folks. Musk is known for being the CEO of SpaceX and Tesla, and he connected with Claire Boucher, aka musician Grimes, over a Twitter pun. They've both paved their own paths to stardom, but Musk was recently announced as the richest person in the world. So, how much richer is he compared to Grimes? Here's what we know.
Elon Musk is once again the world's richest person
Musk is well-known for his success. And it seems 2021 has pushed him to even more wealth than ever before. According to the BBC, Tesla's share price increased as of January 2021, and this skyrocketed Musk's wealth to $185 billion. While Jeff Bezos, the CEO of Amazon, held the position of wealthiest person in the world since 2017, it's now Musk who's top dog.
As for Tesla, the company hit a market value of $700 billion. This is a first for the company.
"How strange," Musk tweeted when he saw he was the richest person in the world. "Well, back to work …."
So, what is Musk going to use all of his wealth on? Aside from supporting his family, his personal life, and his projects, it seems he aims to do good. "About half my money is intended to help problems on Earth, and half to help establish a self-sustaining city on Mars to ensure continuation of life (of all species) in case Earth gets hit by a meteor like the dinosaurs or WW3 happens and we destroy ourselves," he once tweeted.
How much richer is Elon Musk compared to Grimes?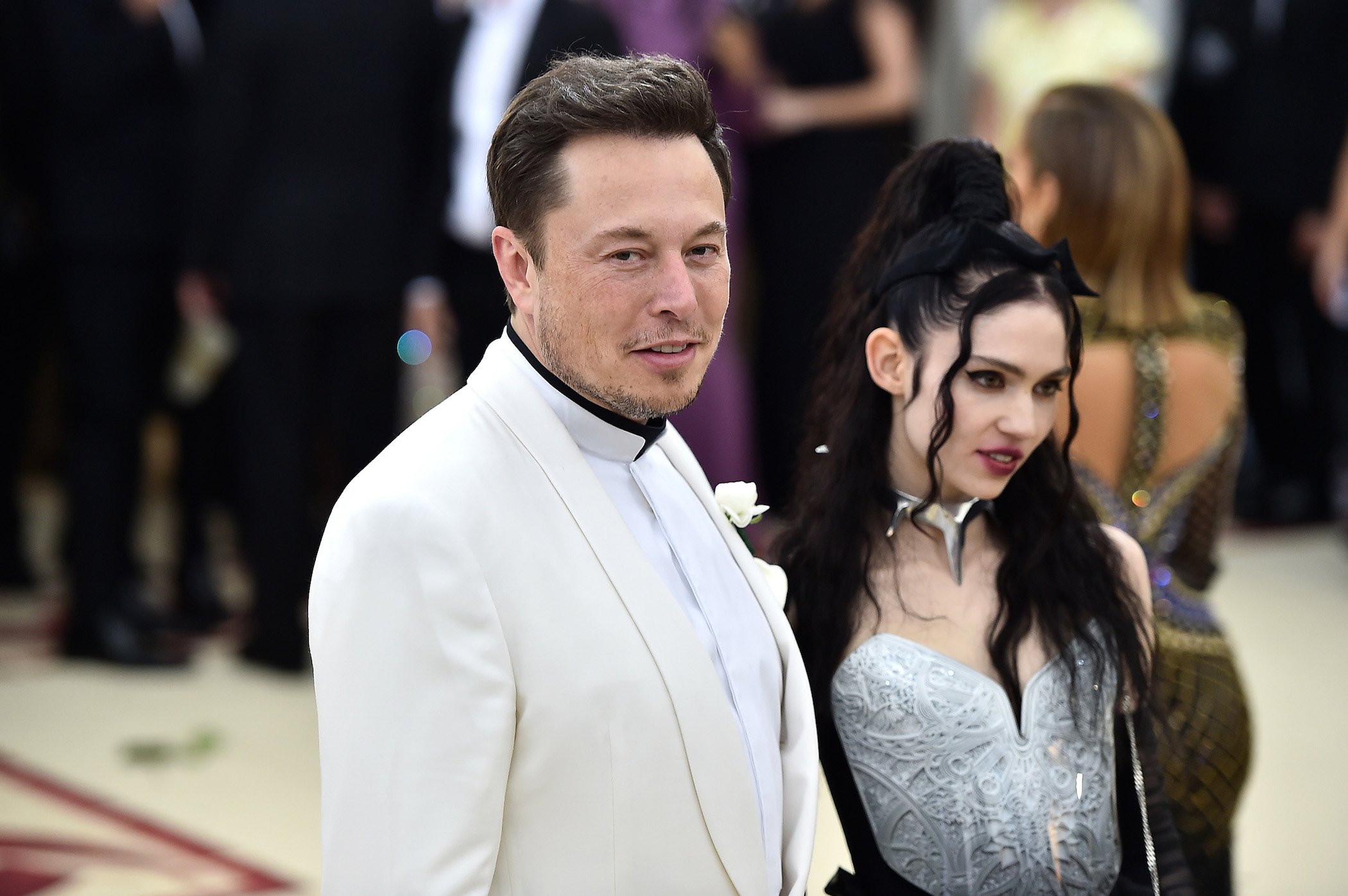 Musk is certainly wealthy, but Grimes can sustain herself as well. The musician is infamously self-sufficient, and she's been recording music since 2007. Not only is she very successful with her music, but she creates all of her own album art, and some of her illustrations have appeared in museums. Celebrity Net Worth notes she's worth $3 million.
As for how much richer Musk is compared to Grimes, the difference is significant. Musk is reportedly over $184 billion richer than Grimes despite the both of them being very wealthy.
Grimes has also commented on Musk's money. She's noted in the past that he absolutely doesn't fund her life and that she would feel bad if he diverted "funds from, like, Tesla to my stupid art project." She also noted, "Grimes is funded by Grimes."
Are Elon Musk and Grimes still together?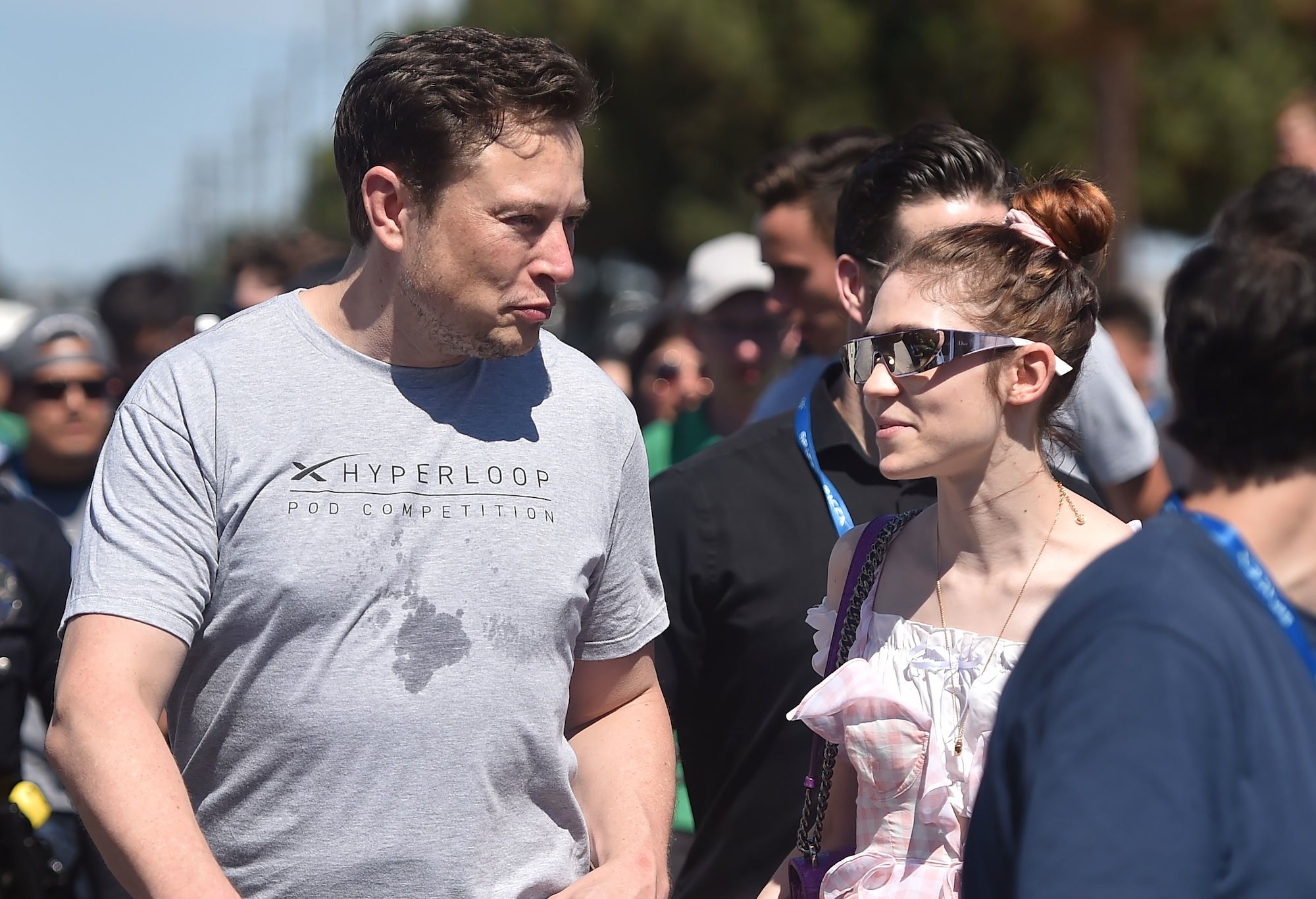 So, are the ultra-wealthy duo still together? It appears so. Musk and Grimes welcome a baby in 2020, and while they don't speak out regarding their relationship too often, it seems they're making things work.
As for if the two will ever tie the knot, that remains to be seen. Musk has been married a number of times in the past while Grimes hasn't. Grimes made it clear she was ready to have children with Musk, but they haven't appeared to discuss marriage in the public eye.
Back in 2012, Musk also commented on the idea of jumping into yet another engagement. "I think it would be extremely unwise for me to jump into a third marriage without spending considerable time figuring out if the third one will work–it was never my intention to have a short marriage," he admitted to Forbes. "Essentially I'd want to be super sure before getting married again, but I certainly would love to be in a relationship. For sure."
Check out Showbiz Cheat Sheet on Facebook!