How Naya Rivera's 2019 Instagram Post Foreshadowed the Haunting Final Act That Saved Her Son
Fans are mourning the loss of Glee star, Naya Rivera. Officials located remains in California's Lake Piru, stating they're likely of Rivera. She'd been missing since July 8 after renting a pontoon boat with her 4-year-old son, Josey. Now, many are haunted by the Glee actor's 2019 Instagram post in which she may have foreshadowed the tragic events.
Officials discovered a body in Lake Piru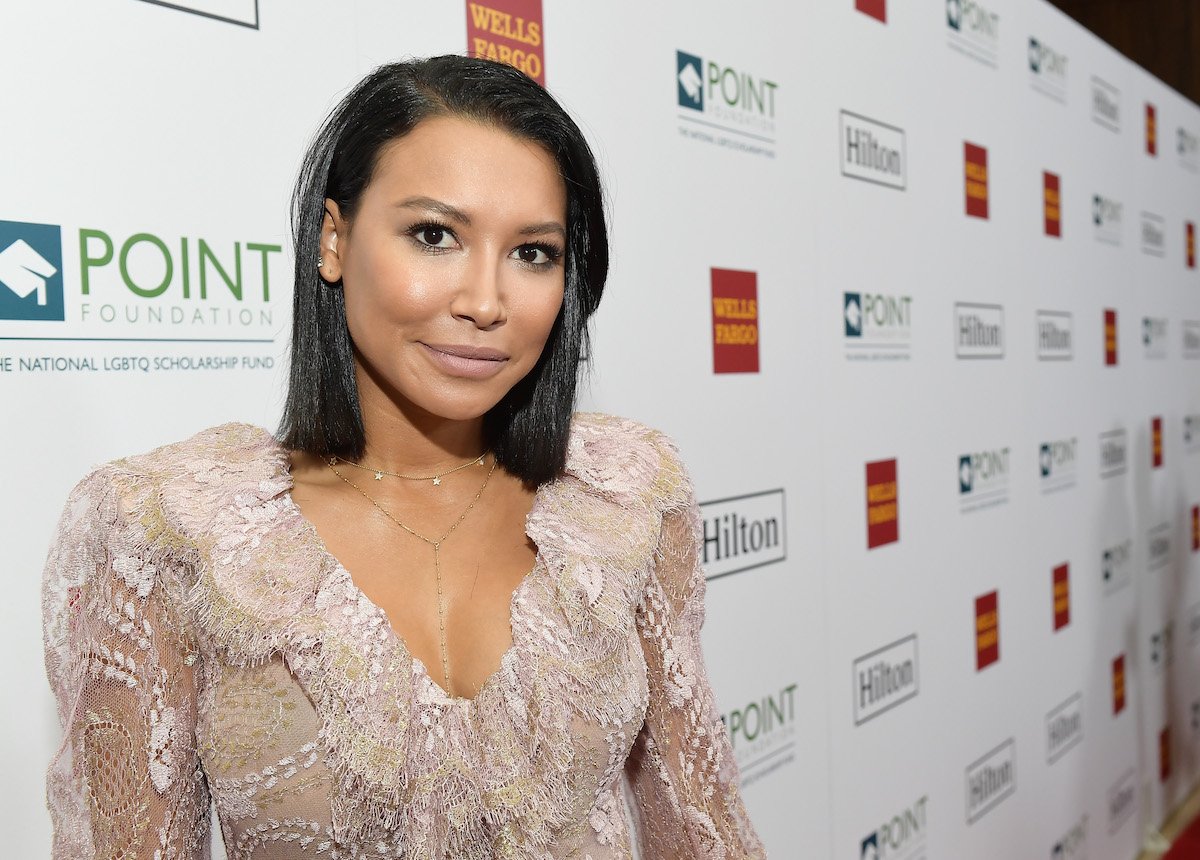 RELATED: The 'Glee' Curse: The Series' Darkest Moments Over the Years
The cast of Glee has experienced a slew of tragic events. From the 2013 loss of Cory Montieth to the 2018 death of Mark Salling, some say the show was "cursed."
Naya Rivera, who is now a part of that theory, played Santana Lopez on the show. On July 8, a passing boater discovered Rivera's son, Josey, fast asleep on the boat — alone. He wore a life jacket, draped with a towel.
Officials conducted a search for days to no avail. Visibility and the size of the lake — 30 to 60 feet deep — were factors. Rangers found her body floating near the surface around the deeper parts of Lake Piru.
"We believe it was mid-afternoon when she disappeared," Sheriff Bill Ayub said during a July 13 press conference. "We know from speaking with her son that he and Naya swam in the lake together at some point during their journey."
Exact details are still unclear. However, Josey's first-hand account made a 2019 Instagram post by Rivera that much more haunting.
Rivera's haunting Instagram post shows her love of Josey
RELATED: Naya Rivera of 'Glee' Missing After Boat Ride in Lake; Night Search Suspended
Josey — who is said to be in good health while staying with his father (Rivera's ex-husband), Ryan Dorsey — told officials what he remembered. He described Rivera helping him back onto the boat from behind.
"He told investigators that he looked back and saw her disappear under the surface of the water," Ayub added.
Now, fans are sorting through the barrage of Rivera's Instagram posts to try and make sense of it all.
In September 2019, Rivera posted a photo of herself holding onto Josey.
"I'll love you forever, I'll like you for always, as long as I'm living, my baby you'll be. Happy birthday Josey! Love Mommy," she wrote.
Those chilling words struck a chord with many, especially as Ayub described Rivera's final act as saving Josey.
"The idea perhaps being that the boat started drifting, it was unanchored, and that she mustered enough energy to get her son back into the boat, but not enough to save herself," Ayub said.
"Our hearts go out to her family, friends, and fans during this difficult time. An autopsy will be performed to determine the cause of her death."
Fans grieve the loss of Rivera
RELATED: 'Glee': The Creepy Way the Show Mirrored 1 Star's Personal Life
An outpouring of love is written all over Rivera's social media posts by friends, fans, and former co-stars such as Darren Criss, who also starred in Glee.
"Even as I sit here, struggling to comprehend, gutted beyond description- the very thought of her cracks me up and still brings a smile to my face," he tweeted. "That was Naya's gift. And it's a gift that will never go away. Rest in peace you wild, hilarious, beautiful angel."
"What a good mother you are for saving your son and a great artist for touching many young people's lives in Glee. You will always be remembered, Naya. Rest easy," a fan commented on Rivera's July 8 post.
"RIP beautiful Naya. You did the most amazing proof of love, you saved the life of your son. You're an angel now. You will not be forgotten," another added.
Many others concurred with the sentiments. Whatever happens next for Josey, one thing is clear: Rivera's love for him saved his life, even if it meant trading hers.