How Nickelodeon Is Supporting Black Lives Matter Amid Backlash
Nickelodeon pledges its support of BLM.
Nickelodeon is one of the leading networks in youth entertainment and the company has been around for 40 years. Nick is responsible for bringing the world beloved gems such as SpongeBob, Rugrats, iCarly, and Blue's Clues. Generations of kids and adults are familiar with the brand and its reach is undeniable. Nickelodeon is now using its platform to speak out against racial inequality.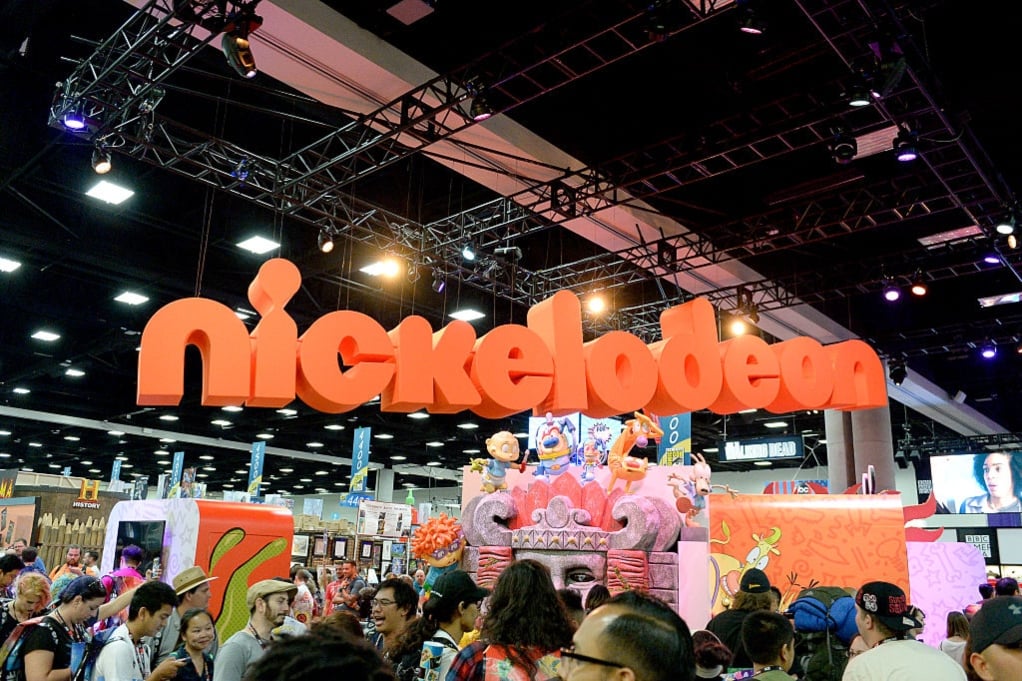 Nickelodeon made some parents unhappy
On June 1, Viacom—Nick's parent company—paid tribute to George Floyd by blacking out the screen for 8 minutes and 46 seconds. All programming ceased on their channels while a video played counting down the time Floyd was pinned to the ground by Minneapolis police officers.
As the video played, the words "I Can't Breathe" blinked on the screen and the sound of breathing accompanied the words. It signified what Floyd experienced while in distress and ultimately, until he took his last breath.
This move angered some parents whose children were watching Nickelodeon as the clip aired. They hit social media to say they were "pissed" and their kids were scared. Others applauded it.
At the same time, Nickelodeon posted a message on its social media channels explaining why it was going off the air and to highlight its original 1990 Declaration of Kids' Rights.
Nickelodeon pledges financial support for Black Lives Matter
To follow up on its promise to work against racism, Nick solidified its position as a supporter of Black Lives Matter with action.
The network spread the word on Twitter and Instagram that it's backing up its statement about working to make things better by donating $5 million to community organizations "working tirelessly to end systemic racism."
Nick wrote "Conversation is important, but ongoing and meaningful action is critical. We remain committed to doing more and to doing better." The company made the announcement on Teen Nick, Nick Jr., and its signature Nickelodeon brand accounts on June 5.
What do parents and fans think about Nickelodeon's actions?
Since May 31, Nickelodeon has made multiple statements indicating its stance on racism and social injustices. The video sparked a discussion among adults who either thanked Nick for sharing it or thought it was too distressing for kids to see. For the most part, people reacted well to the network's statement and the video.
On YouTube, one commenter wrote, "The people complaining about this and about it scaring their children are the most sheltered. It's supposed to be uncomfortable. It's educating children on this topic, on how long 8 minutes and 46 seconds is. Showing how long "That man on the news that died, and made a bunch of people angry," was strangled. It's supposed to make children scared and curious, and embed into their heads that a change is necessary."
Another added, "Eight minutes and forty-six seconds. That's a very, very long time. Hold your breath for one whole minute. It hurts you. You can't imagine the eternity of holding your breath for nearly nine whole minutes. You can't imagine it because you'd be dead after five. Our country failed George Floyd and complaining because your kids need to learn that sad fact at some point makes you a part of the problem. Your children will learn about Dr. Martin Luther King Jr. by the third grade. They need to know we failed George Floyd the exact same way. Grow up and teach your children something sad so they help make a better future. Blissful ignorance just makes you ignorant."
Nickelodeon defended its position by stating that children have to endure these fears every day. Moving forward, they hope to create change.