How Old Are Alec Baldwin's Children?
It's a full house at the Baldwin abode. Alec Baldwin and Hilaria Baldwin announced on March 1 that they welcomed another child—a baby girl named Lucía.
Their baby news came as a surprise, considering Hilaria had given birth to their son, Eduardo, just six months prior. Sources confirmed the couple worked with a surrogate to welcome Lucía. Given all this, how old are Baldwin and Hilaria's children?
How many children does Alec Baldwin have?
Alec and Hilaria's baby news came amid a tumultuous few months for the family. In December 2020, a long Twitter thread challenged Hilaria's supposed Spanish heritage. Hilaria, née Hillary Hayward Thomas, was born and raised in Boston, Massachussets, to white, American parents, but claimed that her family spent a lot of time in Spain throughout her life.
In an interview with the New York Times following the social media backlash, she said she identified with the Spanish culture because of all the time her family spent in Mallorca growing up. Her mother and brother moved to Mallorca in 2011, but she said in past interviews that they all lived there for much longer.
She conducted interviews in a Spanish accent in the past, and didn't correct outlets when they said she was Latina. She issued an apology on Feb. 5 on Instagram, saying, "I should have been more clear and I'm sorry."
The picture she posted showed her, Alec, and their five children. They announced the birth of their sixth child on March 1. Alec shares daughter Ireland Baldwin with ex-wife Kim Basinger.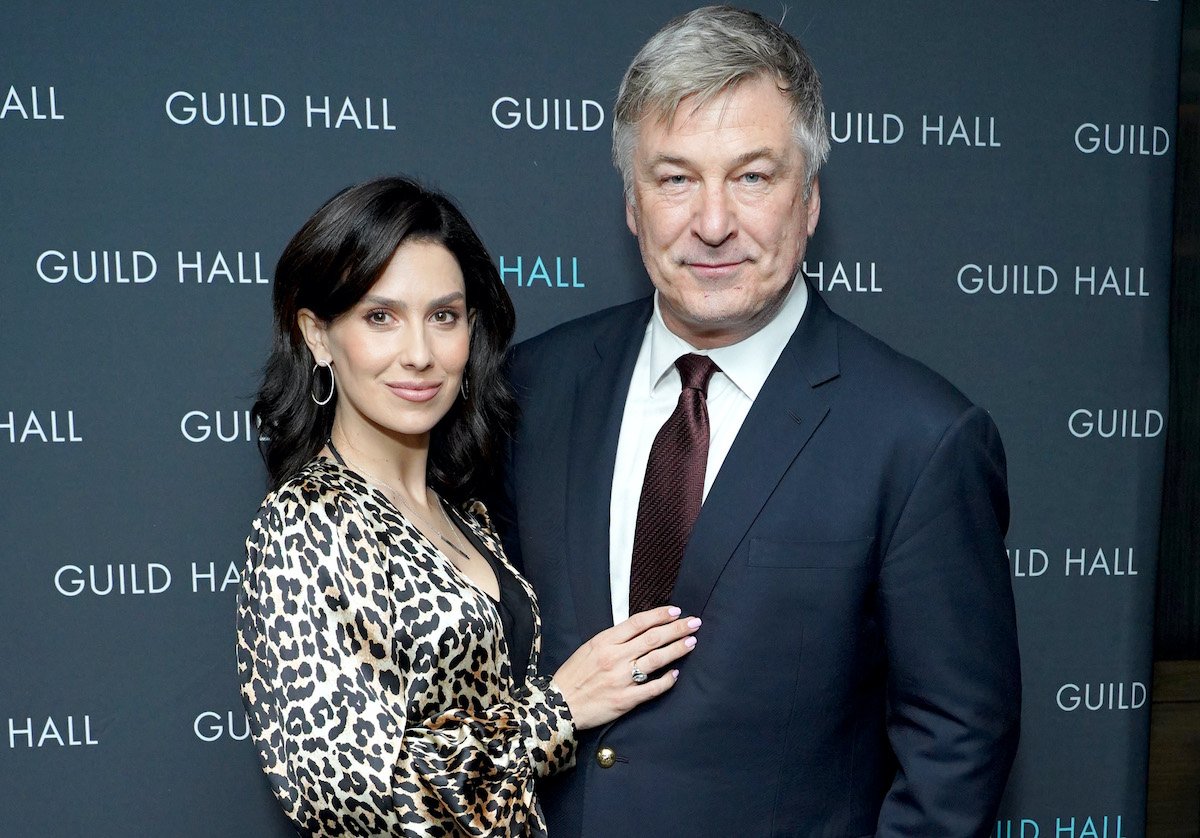 RELATED: Inside Kate Hudson's Life Raising 3 Kids With 3 Different Dads in Quarantine
Alec Baldwin and Hilaria Baldwin's children's names are all Spanish
Alec and Hilaria met by chance at a restaurant in New York City in 2011. The got married in June 2012, and then on Aug. 13, 2013, they welcomed their first child, Carmen Gabriela Baldwin. They ended up giving all of their children traditionally Spanish names.
Rafael Thomas Baldwin was born on June 17, 2015. Leonardo Ángel Charles Baldwin was born on Sept. 12, 2016. Romeo Alejandro David Baldwin was born May 17, 2018. In April 2019, Hilaria shared that she had a miscarriage. She experienced another miscarriage in November 2019. On Sept. 8, 2020, their fifth child, Eduardo Pau Lucas Baldwin, was born.
Just six months later, on March 1, the couple announced the birth of their sixth child and second daughter. On March 3, Hilaria announced her first name, and then shared her full name, María Lucía Victoria Baldwin, on March 4. E! News confirmed Lucia was born via surrogate.
RELATED: Is Princess Eugenie's Son August Using Archie's Nursery at Frogmore Cottage?
Alec Baldwin's children's ages are close together
Hilaria opened up about her miscarriages in the March 4 Instagram post. She wrote:
Our hearts are filled with so much gratitude. The Baldwinitos craved so much to have a little sister. Many of you may remember the loss of their sister at 4 months in the end of 2019. There isn't a day that goes by where we don't ache for our daughter. When I found out our baby had died, I told our children that their sister was going to come, just not at that time. Nothing will ever replace her, but two wonderful souls have come into our lives, and we are humbled to know them.
Hilaria then noted the small age difference between her two youngest children, saying they're almost like twins. She said:
Our rainbow baby, Edu, is such a blessing—we are overwhelmed by how fortunate we are to have him. We are living each day, bonding, and grateful for all of the very special angels who helped bring Lucía into the world. María Lucía Victoria and Eduardo Pau Lucas: our babies who bring light into our lives—almost like twins, we love you so much.
Alec's oldest child, Ireland, is 25. He and Hilaria's children in age order are Carmen, 7, Rafael, 5, Leonardo, 4, Romeo, 2, Eduardo, 6 months, and Lucía, newborn.