How Old Are Alec Baldwin's Children in 2022?
It's a full house at the Baldwin abode. Alec Baldwin and Hilaria Baldwin announced on March 1, 2021, that they welcomed another child—a baby girl named Lucía. Their baby news came as a surprise, considering Hilaria Baldwin had given birth to their son, Eduardo, just six months prior. Sources confirmed the couple worked with a surrogate to welcome Lucía. Given all this, how old are their children now?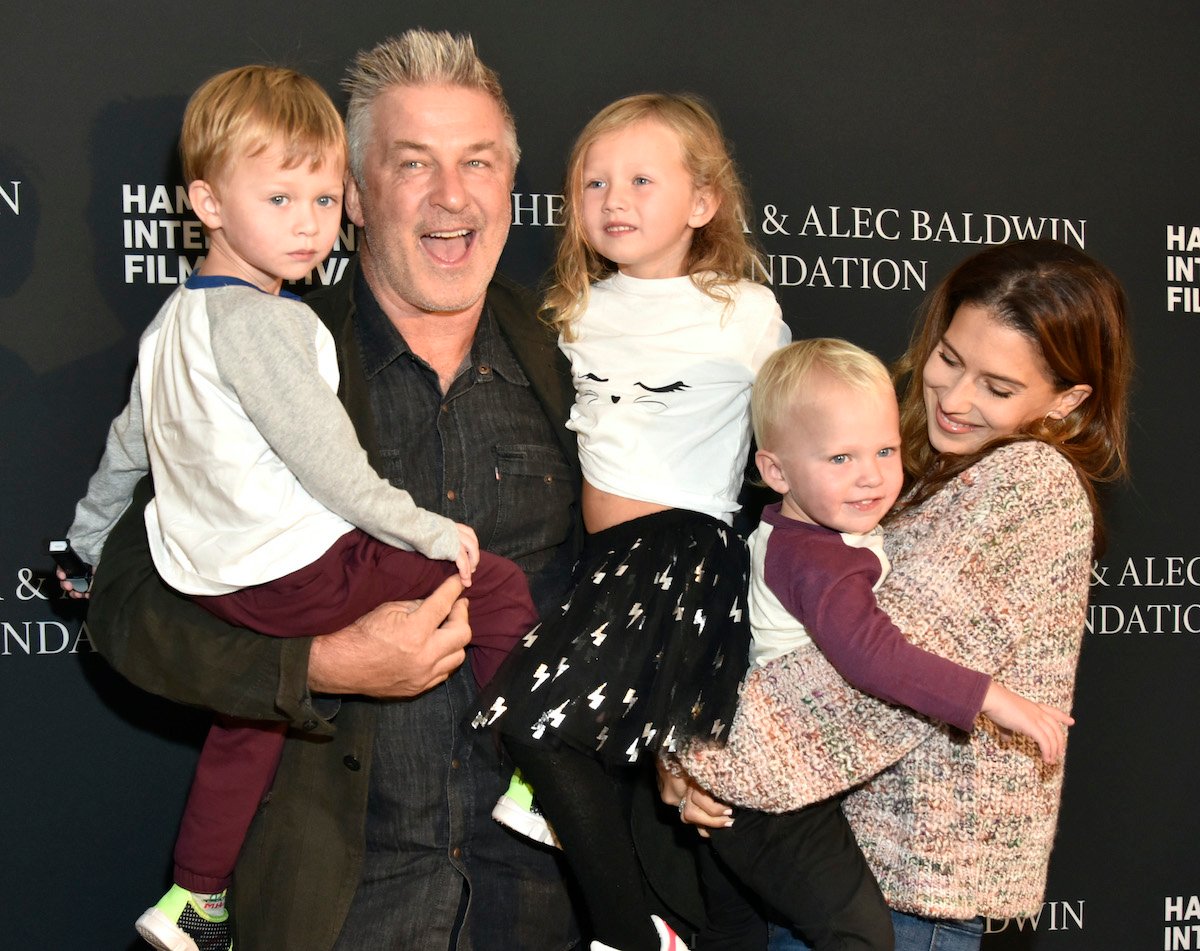 How many children does Alec Baldwin have?
Alec Baldwin has seven kids.
His first child is daughter Ireland Baldwin, who he shares with ex-wife Kim Basinger. Alec Baldwin and Basinger, who met on the set of The Marrying Man, were married from 1993 through 2002. "Divorce is hard on a kid, no matter how you cut it," Bassinger told The Edit, reports the Daily Mail. "And ours was very public and nasty. So I brought up Ireland in a very unconventional way. I just wanted her to be free. If she wanted to have her friends over and write over the walls with pen, that was fine. I wanted her childhood to be full of love and light and animals and friends."
Ireland Baldwin is a 26-year-old model.
Alec Baldwin shares six children with his wife Hilaria Baldwin.
Alec Baldwin's kids with Hilaria Baldwin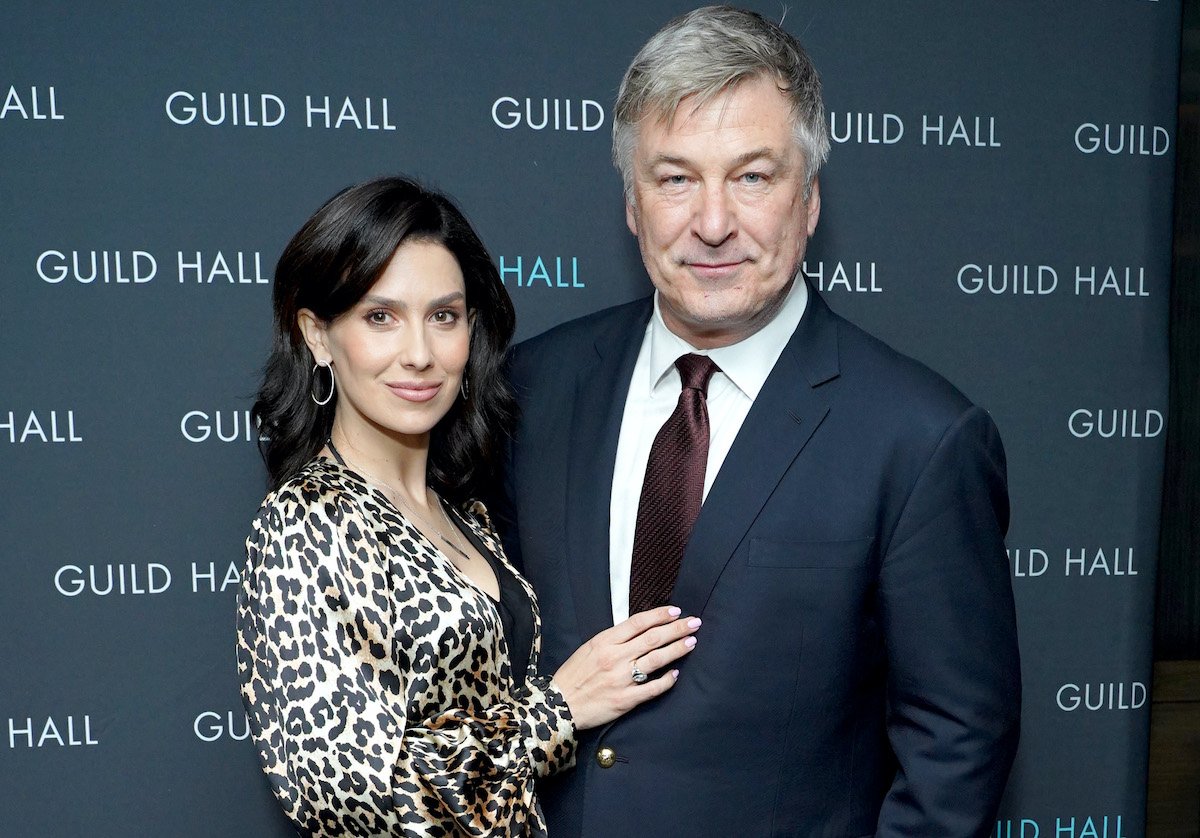 Alec Baldwin and Hilaria Baldwin met by chance at a restaurant in New York City in 2011. They got married in June 2012, and then on Aug. 13, 2013, they welcomed their first child, Carmen Gabriela Baldwin. They ended up giving all of their children traditionally Spanish names.
"I had just delivered Carmen, and my feet were in the stirrups, I had her on my chest, and I said to Alec, 'Oh, my God. I want to do it again.' It was like a water slide," Hilaria Baldwin told Parents.com in 2019 about her first experience giving birth. "You're so afraid to go down, but as soon as you do, and you realize you can do it, you want to run up and do it again."
Rafael Thomas Baldwin was born on June 17, 2015. Leonardo Ángel Charles Baldwin was born on Sept. 12, 2016. Romeo Alejandro David Baldwin was born May 17, 2018.
In April 2019, Hilaria Baldwin shared that she had a miscarriage. She experienced another miscarriage in November 2019. On Sept. 8, 2020, their fifth child, Eduardo Pau Lucas Baldwin, was born.
Just six months later, on March 1, 2021, the couple announced the birth of their sixth child and second daughter: María Lucía Victoria Baldwin, on March 4. E! News confirmed Lucia was born via surrogate.
At the time of writing, Alec Baldwin and Hilaria Baldwin's six children vary in age from 1 year old to 8 years old. Carmen Baldwin is 8 years old, Rafael Baldwin is 6 years old, Romeo Baldwin is 3 years old, Eduardo Baldwin is 1 year old, and María Baldwin just turned 1 year old.
Alec Baldwin and Hilaria Baldwin's children's ages are close together
Hilaria Baldwin opened up about her miscarriages in an Instagram post. She wrote:
Our hearts are filled with so much gratitude. The Baldwinitos craved so much to have a little sister. Many of you may remember the loss of their sister at 4 months in the end of 2019. There isn't a day that goes by where we don't ache for our daughter. When I found out our baby had died, I told our children that their sister was going to come, just not at that time. Nothing will ever replace her, but two wonderful souls have come into our lives, and we are humbled to know them.
Hilaria Baldwin then noted the small age difference between her two youngest children, saying they're almost like twins. She said:
Our rainbow baby, Edu, is such a blessing—we are overwhelmed by how fortunate we are to have him. We are living each day, bonding, and grateful for all of the very special angels who helped bring Lucía into the world. María Lucía Victoria and Eduardo Pau Lucas: our babies who bring light into our lives—almost like twins, we love you so much.
Hilaria Baldwin told People that fans and her children are asking when the next baby will arrive. "My kids are used to new siblings coming in, so they're already like, 'When is the next one going to come?' " she said. "And I'm like, 'Guys, you and the entire world need to stop asking me that!' "