How Old Are Britney Spears' Kids in 2021?
Britney Spears is getting more attention than ever thanks to the documentary about her life that hit Hulu in 2021. Now, we're wondering what's going on with Britney Spears' kids. The famous pop star has two children with ex-husband Kevin Federline. So, how old are Spears' children in 2021? Here's what we know.
Who are Britney Spears' kids?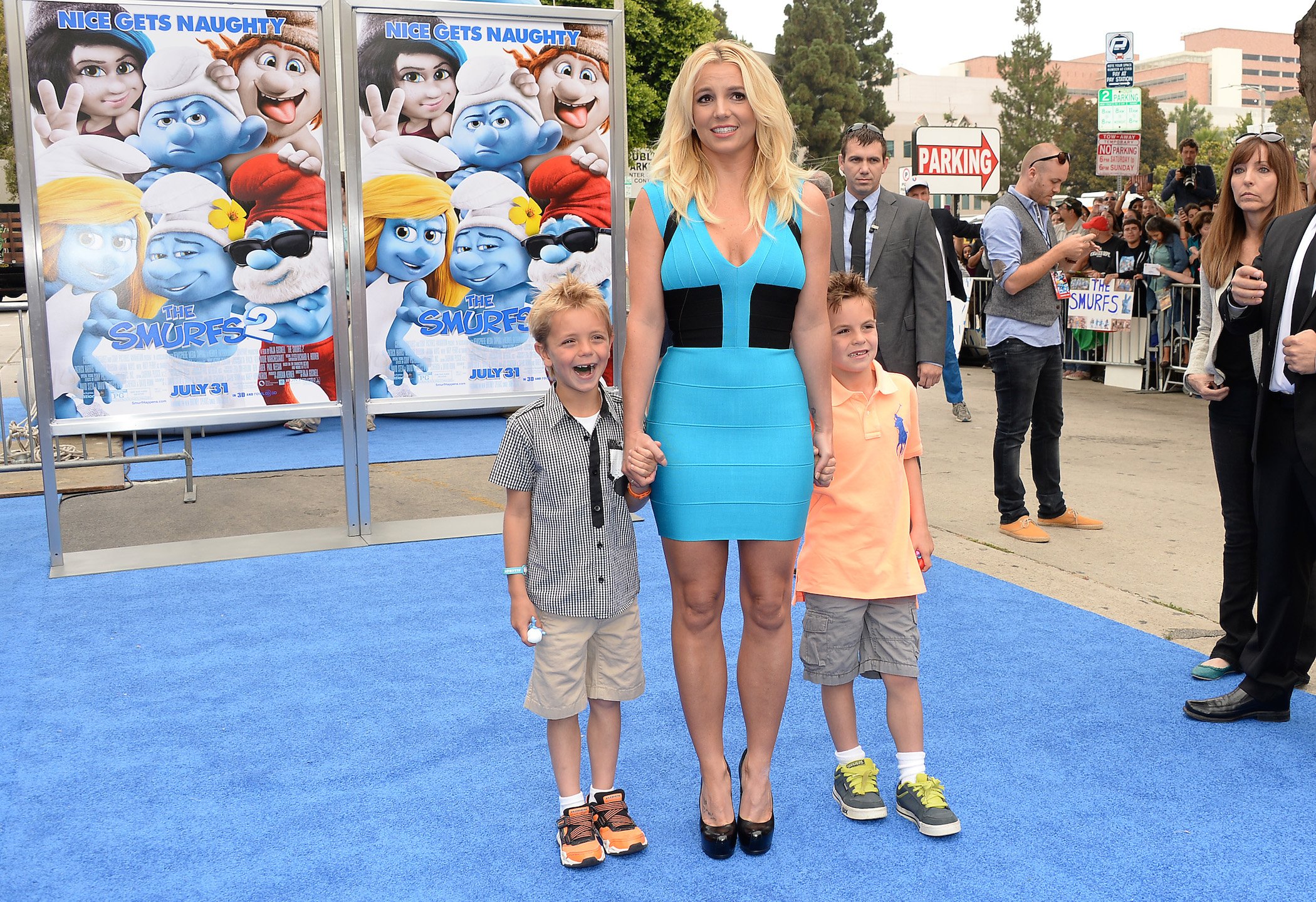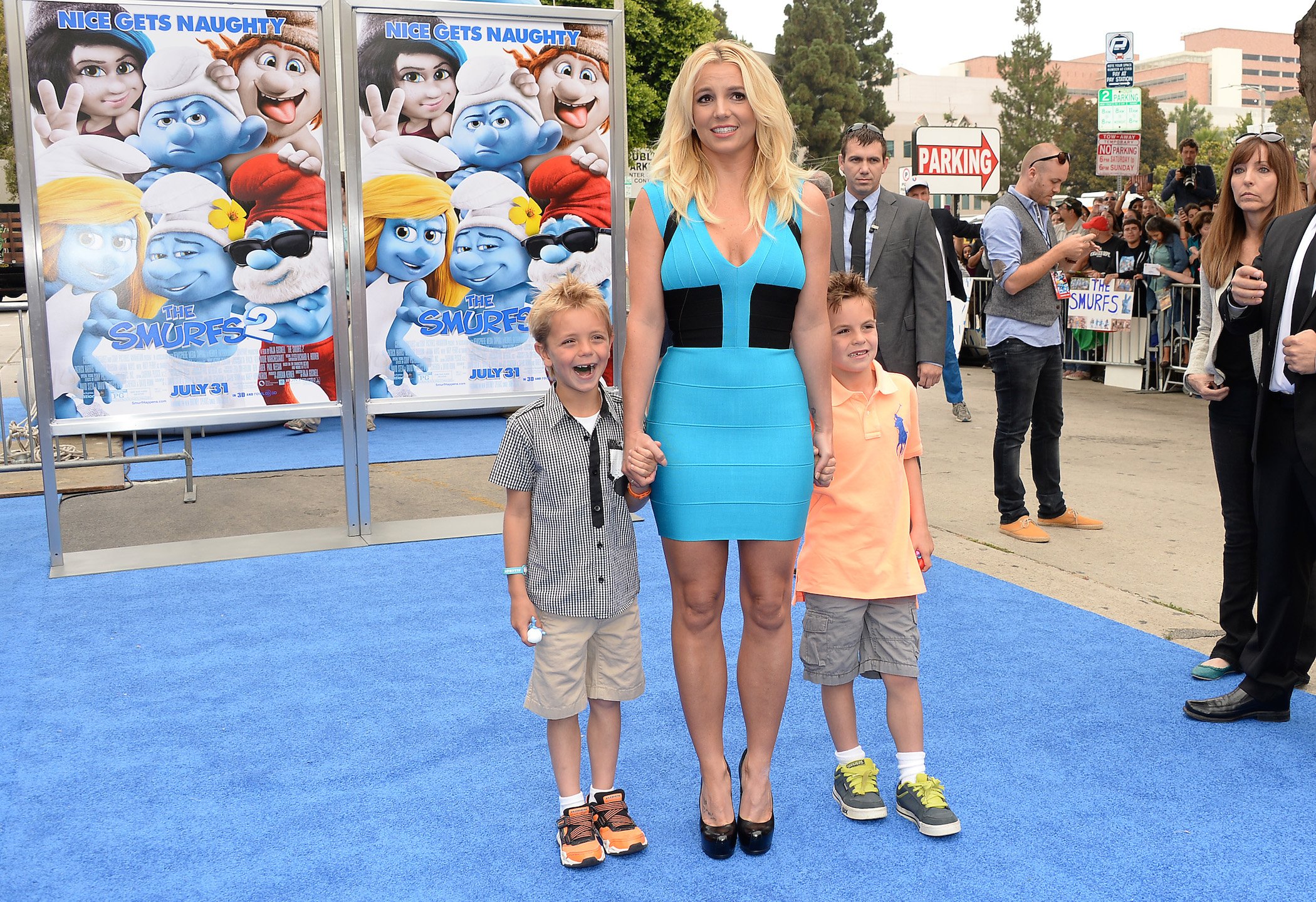 RELATED: The Real Reason Britney Spears Took Her Kids Away From Her Dad
While Spears is known for her incredible pop music, she's also a mom, and it's clear she absolutely adores her children. So, who are Spears' kids? She has two sons, Sean Preston Federline and Jayden James Federline, with her ex-husband.
Spears and Kevin Federline were married for three years, but ultimately parted ways in 2007. Spears had Sean in 2005, and she had Jayden in 2006.
While Spears adores her kids, the custody arrangements changed back in 2007. In 2007, she lost custody of her sons to Federline after the courts stated her partying lifestyle wasn't conducive to the best possible home environment. The judge noted Spears' "habitual, frequent and continuous use of controlled substances and alcohol" was an issue, and he then ordered her to undergo drug and alcohol testing twice per week. Not only that, but prior to the order, Spears was ordered to see a "parenting coach."
How old are Britney Spears' kids in 2021?
So, how old are Spears' kids today? They're both teens now. Sean Preston is 15 and will turn 16 in 2021, and Jayden James is 14 and will turn 15 in 2021.
Spears' sons are getting to the age where they may start speaking publicly about their lives as the children of a pop star, too. And everyone's eager to hear about what they have to say, particularly in regards to Spears' conservatorship and the #FreeBritney movement.
Back in March 2020, Jayden caught the attention of fans when he posted a shocking video to Instagram. In the video, he discussed Spears' career, and he even asked his mother why she was no longer producing hit tracks. "I remember one time I asked her, I said, 'Mom, what happened to your music?'" he said. "And she was like, 'I don't know, honey. I think I might just quit it.'"
After that, a fan asked Jayden if he could help his mother "break free," and he answered, "that's what I'm trying to do." Unfortunately, the video was later wiped from the page.
How often does Britney Spears get to see her children?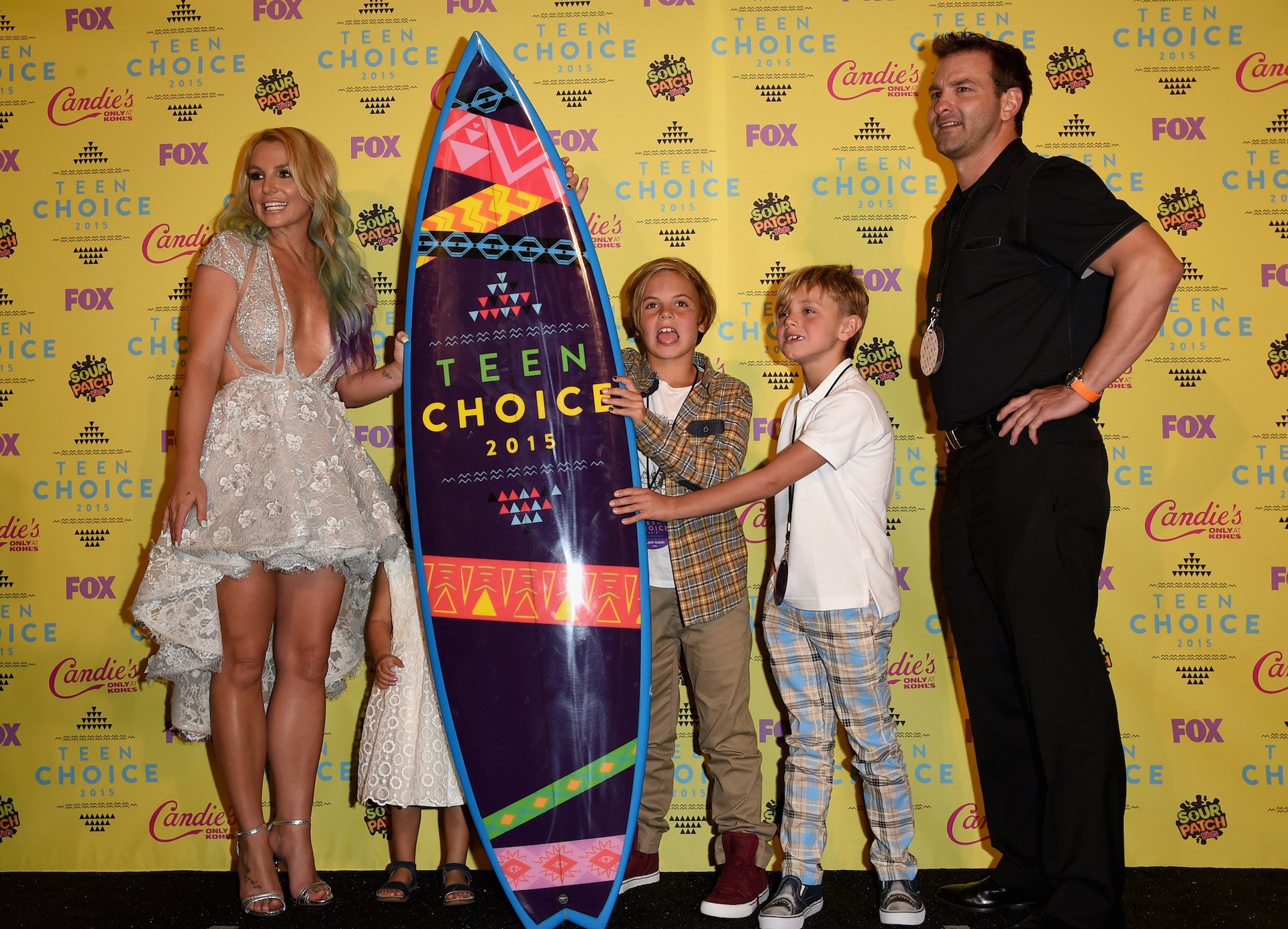 RELATED: Britney Spears' Fans Are Convinced the Grainy Beach Video She Posted Isn't Actually of Her: 'This Is Not Britney'
After Federline was granted custody of her kids, Spears was allowed to have monitored visitation. Now, in 2021, she still doesn't have her kids for at least 50% of the time — and an altercation regarding Kevin and Spears' father may have something to do with it.
Kevin filed a restraining order against Spears' father, Jamie, after a physical altercation between Sean and Jamie occurred. "It was important to Kevin that regardless of this event that the kids still had continuing and meaningful contact with their mother," Federline's attorney said at the time. Federline then filed for a custody update changing the 50/50 custody agreement to 70/30, with Spears getting 30%.
We can't imagine this is ideal for Spears, as she loves spending time with her sons. And any reduction in time is likely to be quite hard. As for holidays, Spears can spend them with her sons if it stays within the arranged custody agreement. "Kevin is always happy that [Britney] can see the boys on holidays if it falls in line with her custodial time," Federline's attorney noted. "[Kevin] has no plans on preventing her from doing so."
Check out Showbiz Cheat Sheet on Facebook!