How Old is Bella Thorne? How Old is Her Fiancé, Benjamin Mascolo?
Bella Thorne is known for her controversial social media activity and various personal projects. She got her start on the Disney channel and has been in the movie industry ever since. Now, it looks like she's prepping for marriage to her fiancé, Benjamin Mascolo. So, what is Bella Thorne's age in 2021, and how old is her soon-to-be husband?
How old is Bella Thorne in 2021?
Bella Thorne's age currently stands at 23, and her birthday is Oct. 8, 1997. While many know Thorne for the movies she's acted in since adulthood, we can't forget she got her start as a child actor.
Teen Vogue reminds us Thorne's first major role came at the age of 6. She was in a movie titled Stuck On You back in 2003, and she also had roles in Entourage and The O.C. Later, she was recognized for her role as CeCe Jones on Shake It Up, a Disney Channel series that aired from 2010 to 2013.
Thorne's reputation shifted a lot over the years, too. Many think of Thorne as a partier with no limits thanks to her openness with her sexuality. But she's stated before that the public has no idea who she truly is or what she's all about.
"People have this idea in their head that I'm this crazy bad party girl, or this b*tchy, crazy druggie," she told The Independent. "I don't get it, because I feel like I don't actually put out, like… bad sh*t? … Most people who meet me will apologize. They're like, 'Yo, I'm sorry, I've read all these things and I just had a certain image in my head of who you are.'"
Who is Bella Thorne engaged to? How old is he?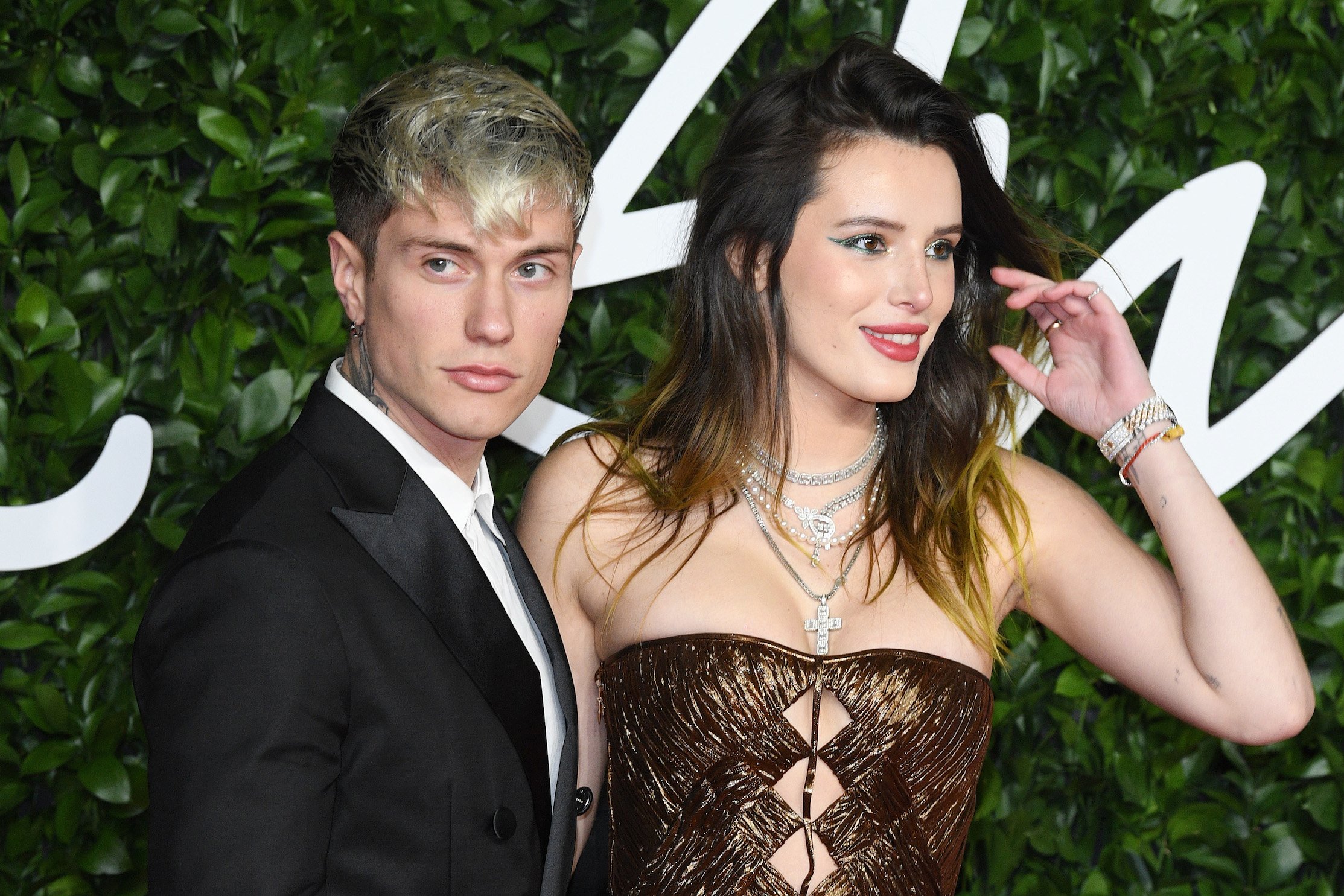 Despite her young age, Thorne's getting ready for marriage. She's engaged to Benjamin Mascolo, a singer from Italy whom she's dated for about two years, CNN reports.
On March 21, Mascolo posted a photo of him and Thorne showing off the engagement ring. He then added two more photos of him and Thorne kissing. "She said YES," he captioned the post, which brought along plenty of happy comments from fans.
Thorne then added a few sweet notes to her Instagram Stories, including a video of the ring with the caption, "He knows exactly my style."
With Bella Thorne's age at 23, what's Benjamin Mascolo's? He's 27, and it seems their small age difference doesn't carry any weight in their relationship. Billboard notes he's also a musician and actor, so he and Thorne have a lot in common. The two first met each other at Coachella. As Mascolo told Icon, "I immediately knew she was different from all the other women I met in my life."
What is Bella Thorne's net worth compared to Benjamin Mascolo's?
Not only does the happy couple have each other's love, but they also have a lot of wealth between them. Thorne's accrued a ton of money over the years thanks to her humble beginnings in child stardom and her recent projects. And we can't forget her hefty social media following also helps her annual salary. All in all, her net worth stands around $5 million.
As for Mascolo, he has his own money, too. HITC reports his net worth stands around $1.5 million. It appears his career in lucrative has really paid off. When he was 15, Mascolo uploaded cover songs to YouTube that received a ton of attention, and he later became part of the successful duo Benji and Fede.
Once Thorne and Mascolo marry, we're bound to see a few creative projects involving the two of them. We're excited to see what happens moving forward.
Check out Showbiz Cheat Sheet on Facebook!