How Old Are 'First Kill' Stars Sarah Catherine Hook and Imani Lewis?
Here are the real ages of 'First Kill' stars Sarah Catherine Hook and Imani Lewis.
First Kill is a high school drama full of monsters. Calliope "Cal" Burns (Imani Lewis) and Juliette Fairmont (Sarah Catherine Hook) play forbidden lovers on the Netflix show. But how old are the actors in real life? These are their ages and what they have to say about their characters.
Calliope and Juliette in 'First Kill' are in high school
First Kill starts with 16-year-old Cal being the new student at Lancaster Academy, where she meets 16-year-old Juliette. Cal is used to being the new student because her family of monster hunters moves from place to place to hunt.
Meanwhile, Juliette's family is from Savannah and has a long history as legacy vampires. Juliette hasn't made her first kill yet at the beginning of the season and uses blood pills to sustain herself. But she gets headaches from not feeding on humans. 
Both characters deal with the complications of living in a supernatural world and the normal drama that comes with being a teenager. But the actors who play the stars are older.
How old are 'First Kill' stars Sarah Catherine Hook and Imani Lewis?
Hook was reportedly 27 years old when the show's first season was released. She has southern roots like her character and was born in Montgomery, Alabama, on April 21, 1995.
Lewis was reportedly 23 years old the same year and was born on April 13. Unlike her co-star, she is from Queens, New York. 
Both actors have experience working on projects dealing with the supernatural. Hook was in The Conjuring: The Devil Made Me Do It, and Lewis was in Vampires vs. the Bronx.
How the actors are similar and different from their characters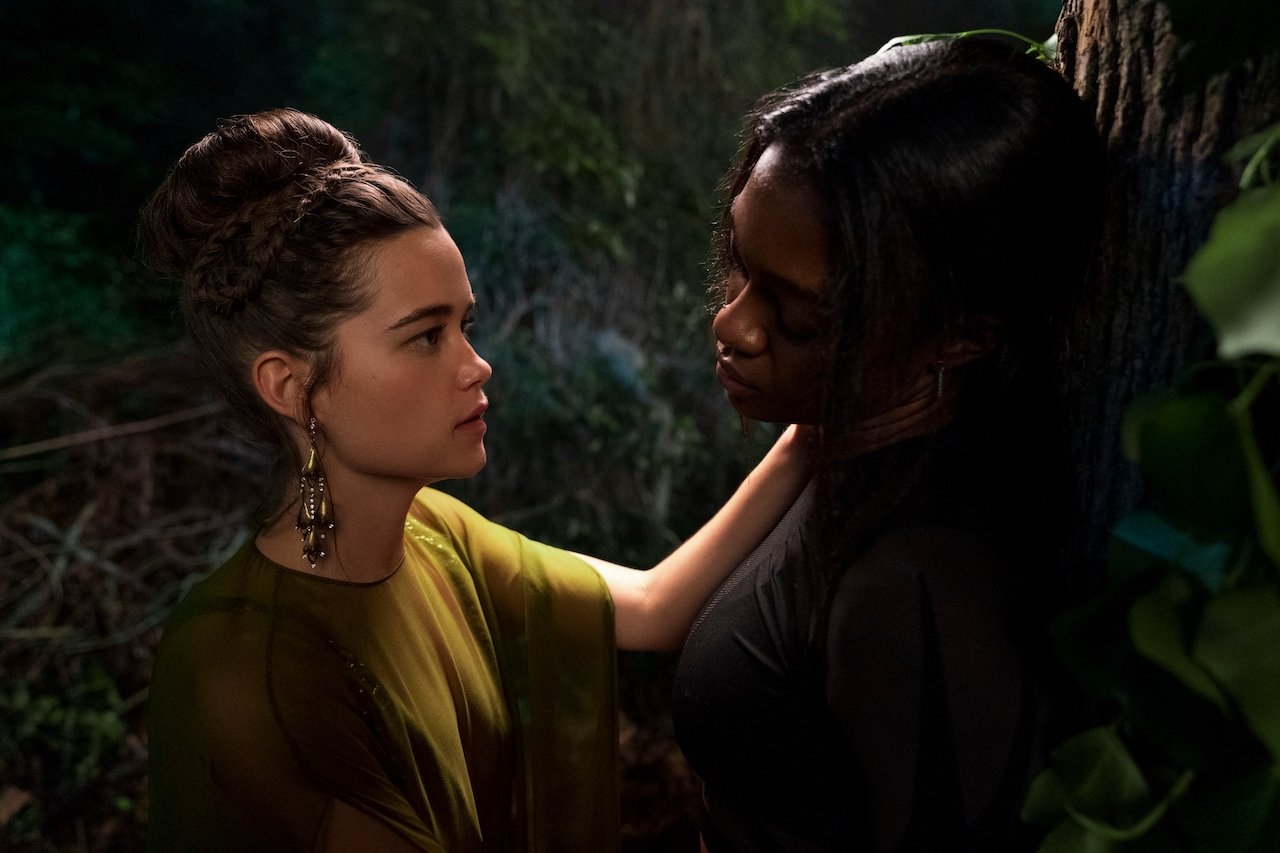 Hook and Lewis talked to Teen Vogue about the personalities of their characters. "I just feel like I can relate to [introverts]. But I think truthfully, characters like Juliette who are quirkier or nerdier, I just have always really found to be very interesting," Hook said. "This honestly was a dream role for me, and then it became more of that, the more I got to know her."
Cal is determined to prove herself to her family of monster hunters. Imani said, "She is far braver than I am."
The high school students have a lot on their plate. They feel pressure to make their first kill, try to balance that with their first love, and are figuring out what being a monster really means for themselves. 
"I feel like that rings so true too. Hello, our society and what is going on in the world and I think we as humans see monstrous acts all the time," Hook said. "I think this show is so eye-opening in so many ways, in so many clever ways and I feel like not only is it about acceptance but it's just about opening your eyes and saying like, 'Oh, this is not really far off from our own world.'"