How Old Is Billie Lourd and When Did She Start Acting?
There are a lot of young actors and actresses making a splash in Hollywood — but foremost among them is Billie Lourd. The talented young performer has been earning critical acclaim for her performances in TV series such as Scream Queens and American Horror Story.
Fans love Lourd as well, both for her rich family legacy as well as for her sassy onscreen characters. Keep reading to learn how Billie Lourd got started in the entertainment business, who her parents are, and what's next for the popular actress. 
When was Billie Lourd born?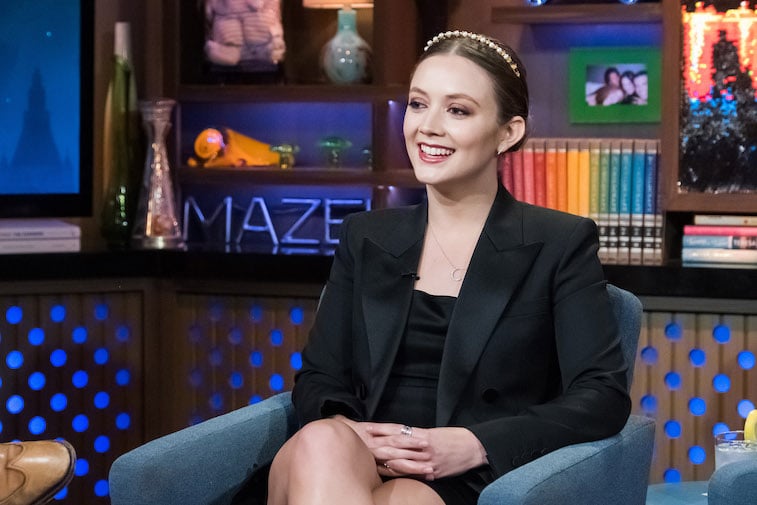 Billie Lourd was born in Los Angeles, California in July 1992. Lourd comes from a storied show business family. Her mother is the famous Star Wars actress Carrie Fisher and her father is the iconic talent agent Bryan Lourd.
On her mother's side, Lourd's grandmother is Debbie Reynolds and her grandfather is Eddie Fisher. She counts among her relatives Todd Fisher and Joely Fisher, while her godmother is Meryl Streep.
With those kinds of credentials, it's no wonder that Lourd found herself drawn to a career in the entertainment industry. Still, she enjoyed a relatively normal upbringing and stayed out of the spotlight for most of her childhood and teenage years.
It wasn't until after she graduated from New York University with a degree in psychology in 2014 that she really started to set her sights on the bright lights of Hollywood.
When did Billie Lourd start acting?
In 2015, Lourd made her first appearance in a major film, when she played Lieutenant Connix in Star Wars: The Force Awakens. The role was particularly special for Lourd because she got to share the screen with her mother, Carrie Fisher, who returned to the Star Wars universe to reprise her iconic role as Princess Leia.
While Lourd's role was small, it was significant enough to earn her the honor of being cast in the next two films in the trilogy.
Also in 2015, Lourd appeared in the TV series Scream Queens. She played one of the leading roles, and as Chanel #3, Lourd earned acclaim for her wit, comic timing, and deadpan delivery.
In 2017, Lourd was cast in the FX series American Horror Story: Cult, and quickly became a fan-favorite. She would ultimately return for the next two seasons of the show, American Horror Story: Apocalypse and American Horror Story: 1984.
Lourd has also appeared in the films Booksmart and Billionaire Boys Club, as well as guest-starring in an episode of Will & Grace, a sitcom that had heavily featured her late grandmother, Debbie Reynolds. 
What is Billie Lourd's next project?
Sadly, both Debbie Reynolds and Carrie Fisher passed away within days of each other in late 2016. The loss of her mother meant that Lourd wouldn't be able to share scenes with her in the final Star Wars film of the latest trilogy, The Rise of Skywalker.
Lourd has been open about how difficult the loss of her mother has been, but she has been heartily embraced by both the Star Wars fandom and the American Horror Story fanbase and hasn't stopped working in Hollywood.
Lourd continues to forge her own path in Hollywood, choosing interesting, original projects that both interest and challenge her. She can be seen next in Star Wars: The Rise of Skywalker, which premieres in late December.
With such an incredible family history in show business and the determination to make her own way, Lourd has shown that she possesses a genuine talent and a winning personality.
Stay tuned to Showbiz Cheat Sheet for all the latest Billie Lourd news!