Though rapper DaBaby is a relative newcomer to the industry, having been only in the mainstream arena for a few years, a lot of people have been fans for years. Because he has only gained traction recently, many fans often wonder how old he is.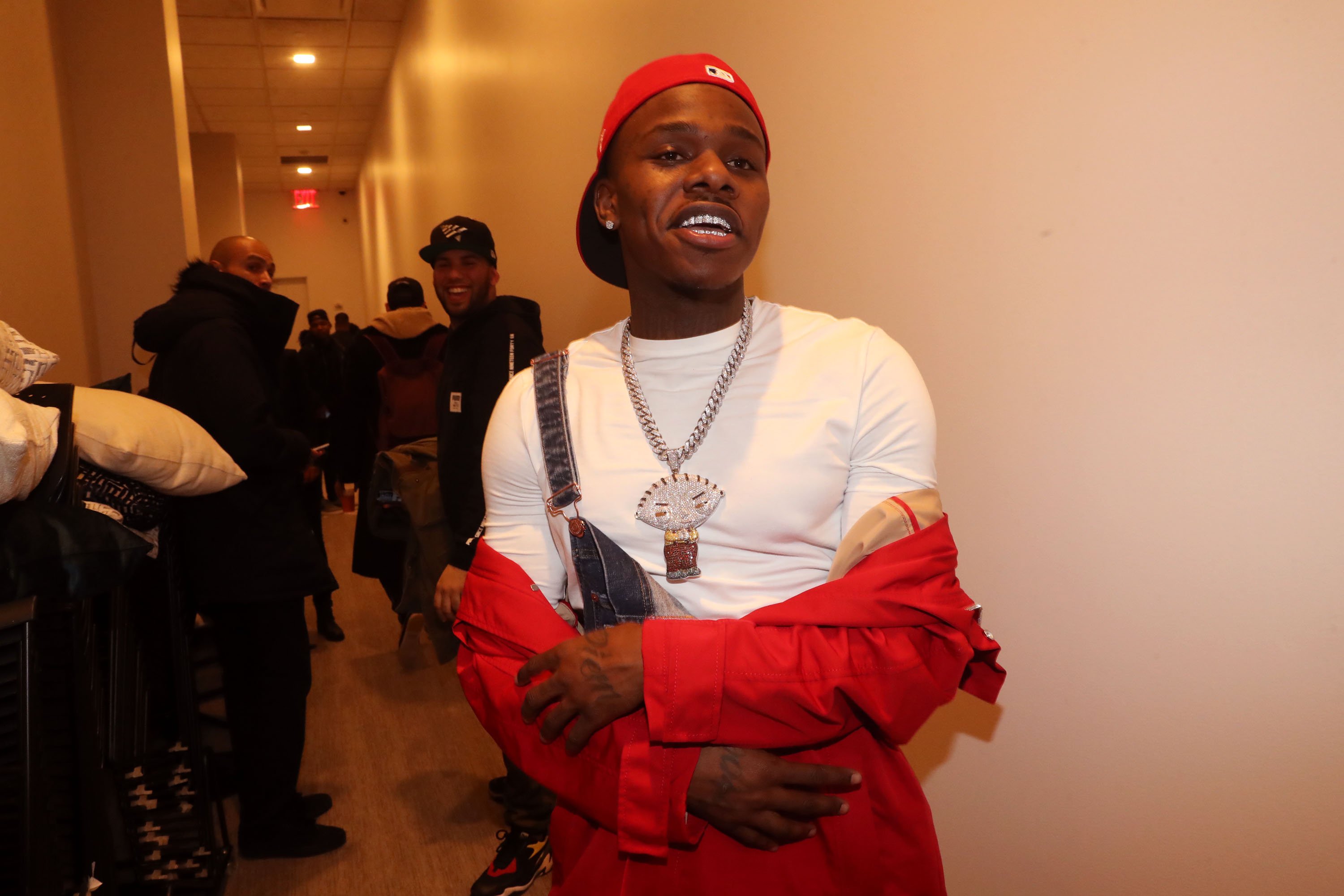 DaBaby's music career so far
When DaBaby first gained prominence, he was one of the biggest artists of 2019. Before he made it big, he was releasing mixtapes for a while and had his breakthrough in 2019. He first gained mainstream attention with the release of his 2019 album, Baby on Baby. The album featured the hit single "Suge" as well as songs like "Baby Sitter" featuring Offset.
Following this, then came the rapper's second 2019 album, Kirk. He also released huge singles such as "Bop." In early 2020, he released his first album of the year in April with Blame it on Baby. The surprise single, "Find My Way," led the album. This album has also had a hit single in "Rockstar," which was his first chart-topping hit on the Billboard Hot 100. The song was aided by a challenge on TikTok. Blame it on Baby also debuted at No. 1 on Billboard's top 200 albums chart. It became his second No. 1 on the chart and his third straight album to reach the top 10 of the chart.
RELATED: Lil Baby Says That People Wanted Him to Have Beef With DaBaby
Where does DaBaby live and what kind of house does he have
DaBaby primarily lives in his hometown of Charlotte, N.C. The rapper is based there most of the time and is a major figure in the city and community. Late last year, reports surfaced about his new Troutman, which is a small town near Charlotte. It's about 40 minutes away from Charlotte and is further north than other Charlotte suburbs like Mooresville and Concord.
The Charlotte Ledger (via QCityMetro) reported how the $2.3 mansion was getting a lot of attention for things including "two-story guard towers and concrete walls," multiple Cadillac Escalades and stadium lighting in the backyard.
"I understand he's a nice guy," one neighbor told the publication. "I know he does a lot of public service stuff. I've seen him on television, but I've never met him. I don't think he does any walking around. He's not social," he said. "He bought it to say he had a place to go where nobody's gonna bother him. Who's gonna come out here? There's no place to park, and it's fenced all the way around."
DaBaby is almost 30 years old
DaBaby was born on December 22, 1991. He will be 30 years old in 2021. Right after high school, he went to college briefly at The University of North Carolina at Greensboro but ended up dropping out. DaBaby told Complex that he came into his own individuality while at the university.
"I was just different," he said. "I was definitely the only person like me up there, but it taught me a lot. And it was different, but you ain't supposed to fit in. That means you special. I would work longer and harder than people who had nine-to-five jobs and I'm just investing every single dollar I got into it," he added.
With many of years ahead of him, it is likely that DaBaby's profile continues to rise as time goes on.