How Old Is Eminem and How Many Daughters Does He Have?
Fans of Eminem know he has children from his lyrics. The rapper mentions Hailie Jade in a number of his songs including "97 Bonnie and Clyde," "Mockingbird," and of course "Hailie's Song." But some fans have questioned if she is his only daughter.
Here's the answer to how many children he has, plus a few other things you may not have known about Slim Shady.
Eminem's age
Eminem was born Marshall Bruce Mathers III on Oct. 17, 1972, to Marshall Bruce Mathers Jr. and Deborah Rae who were once in a band called Daddy Warbucks. The future hip-hop star's father left when he was a child and he and his mother moved around frequently from place to place.
In 1988, Eminem met Kimberly Scott. They were both teenagers at the time and began dating through high school. In 1999, Scott and Em tied the knot.
Their relationship though was rocky and they divorced in 2001. The two got back together and remarried in 2006. However, they ended up divorcing for the second time after a few months.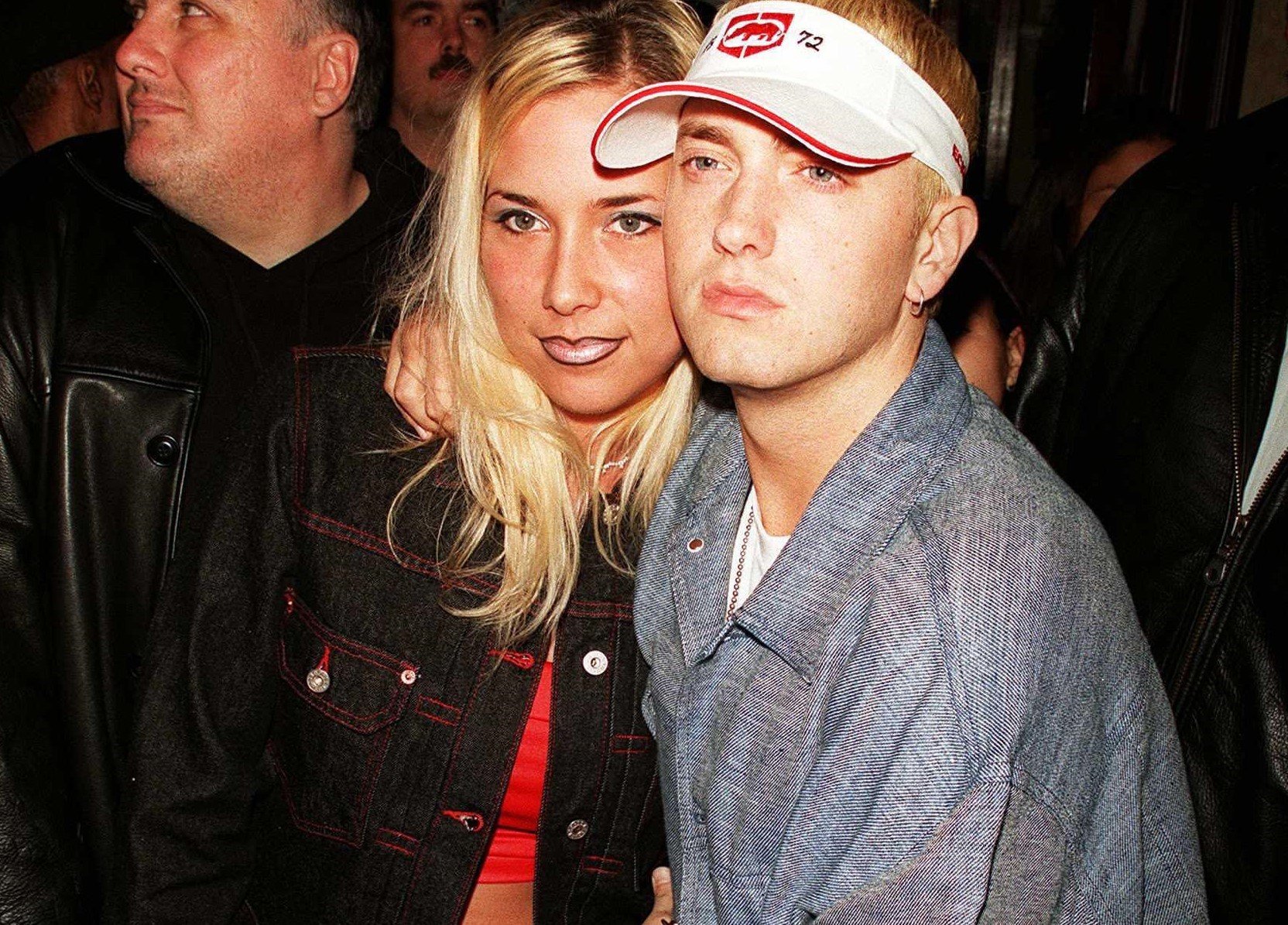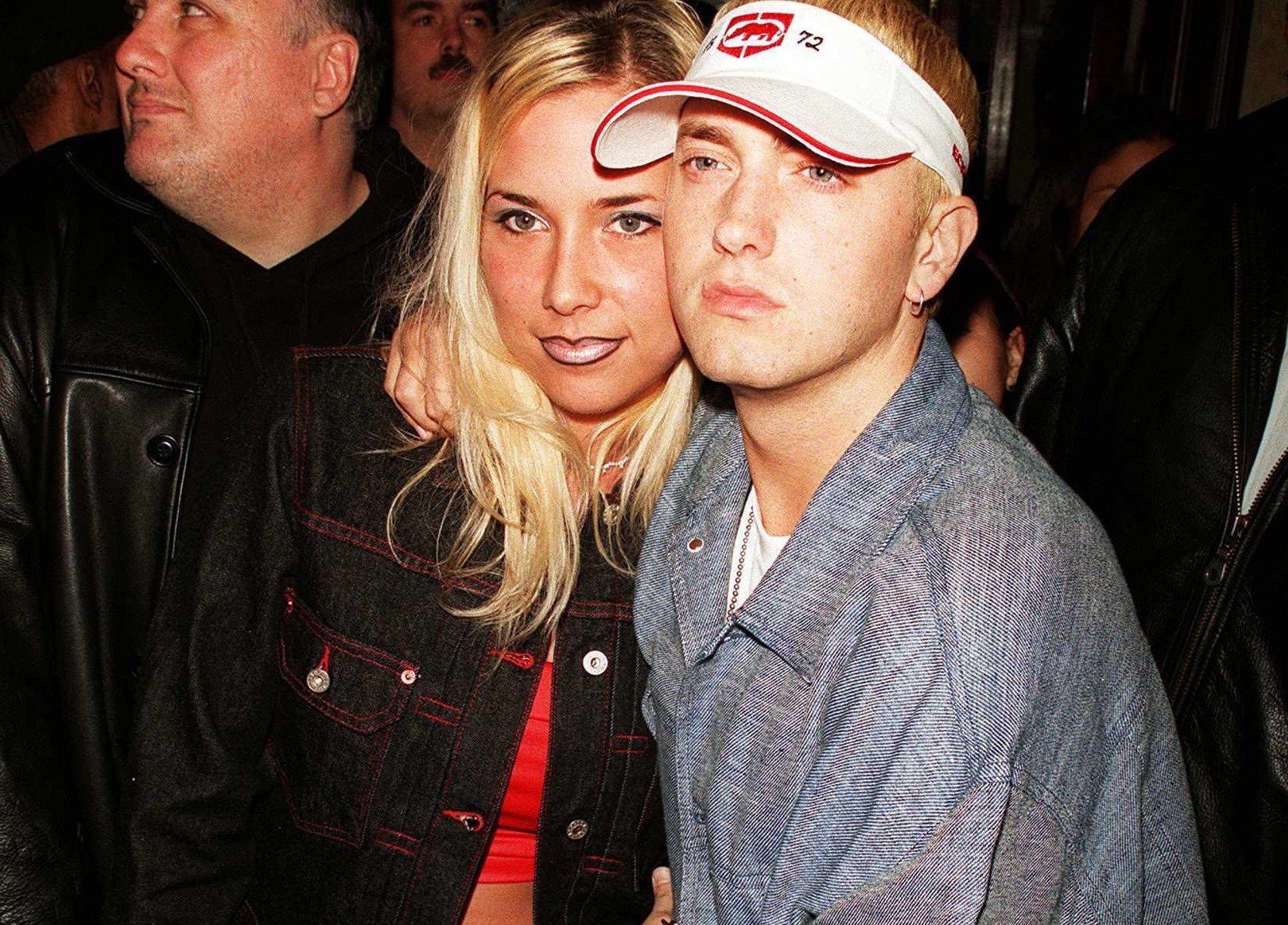 RELATED: Inside Will Smith and Eminem's Feud
How many daughters does Eminem have?
When the couple was together they welcomed one daughter, Hailie Jade, on Dec. 25, 1995. Some fans feel like they know Hailie having heard her mentioned in so many of her dad's songs. Her voice is even featured on his track "My Dad's Gone Crazy."
"Me and [Dr.] Dre were working together, and Hailie was running around the studio and she was like, 'Somebody please help me! I think my dad's gone crazy!'" Eminem recalled in an interview with Rolling Stone. "Instantly that locked in with a beat we'd made the day before. I had her go in the booth and say it… I just told her what to say and she nailed it, the first take."
Slim Shady has two other daughters too. In addition to Hallie, Scott and Slim adopted Alaina Marie, the daughter of Kim's late sister, Dawn. Em told Rolling Stone: "my niece has been a part of my life ever since she was born. Me and Kim pretty much had her, she'd live with us wherever we was at." Eminem has referred to Alania in a few of his songs as well.
The "Stan" artist also adopted Whitney, who is Scott's daughter from another relationship. Scott became pregnant with Whitney between her two marriages to Eminem. In the song "Going Through Changes," the lyricist raps: "Hailie, this one is for you, Whitney and Alaina too. I still love your mother, that'll never change."
What he said about being a dad
In March 2020, Eminen joined the Hotboxin' with Mike Tyson podcast and opened up about his daughters. He even shared how proud he is of Hailie who attended Michigan State University and graduated with a degree in psychology.
"No babies, she has a boyfriend, but she's doing good," the rapper told Tyson. "She's made me proud for sure. She's graduated from college."
He added, "When I think about my accomplishments. like that's probably the thing that I'm the most proud of, you know, is that — is being able to raise kids."
RELATED: Inside Eminem's Feud With Aaron Rodgers' Ex-Girlfriend Danica Patrick