How Old Is Jada Pinkett Smith, and How Long Have She and Will Smith Been Married?
Will Smith and Jada Pinkett Smith are the Hollywood power couple that's probably going to last forever. Here are a few things you didn't know about them.
Jada Pinkett Smith is a petite actress with sparkling green eyes that has acted in such films as The Nutty Professor, the Madagascar series, Girls Trip, and Ali. She is recognized by critics and audiences alike for her skill at both comedic and dramatic acting. However, perhaps the role she is best known for is her decades-long marriage to famous actor Will Smith. The two have become one of Hollywood's top power couples and an inspiration to fans everywhere.
A look at her career
Jada Pinkett was born in Baltimore, Maryland, in 1971. From an early age, she showed interest in the world of the performing arts and took both music and dance lessons when she was a child. The now-47-year-old actress began her career in television and was featured on such popular shows as True Colors, 21 Jump Street, and A Different World. In 1994, she leaped into the world of film acting with a role in the Wayans brothers movie, A Low Down Dirty Shame.
Following her acclaimed performance opposite Keenan Wayans, she scored roles in Jason's Lyric and Demon Knight. But it was her breakout role in The Nutty Professor, Eddie Murphy's remake of the Jerry Lewis classic, that really started getting Jada Pinkett noticed in Hollywood. After the success of The Nutty Professor, she had a much easier time getting roles in big-name films such as Scream 2, Set It Off, Return to Paradise, and Ali, opposite her new husband Will Smith.
Jada and Will Smith's legendary marriage
Jada Pinkett first met Will Smith in 1994 on the set of his hit sitcom, The Fresh Prince of Bel Air. She had auditioned to play the role of his girlfriend, and while she didn't get hired for the TV show, she definitely scored the position in real life. The two became fast friends, and by 1995 were dating. Will Smith and Jada Pinkett tied the knot on New Year's Eve in 1997, and the actress took on his last name as an addition to her own.
They welcomed their son Jaden Smith in 1998, and daughter Willow two years later. They are devoted parents, and often gush about their children, who have since become famous in their own right. After having children, Jada Pinkett Smith backed off of her acting career to focus on full-time parenthood, although over the years she has found time to act in certain roles (including the popular animated series Madagascar.) In addition, Smith retains her childhood interest in music and formed her metal band 'Wicked Wisdom' in 2002.
The Smith's unique partnership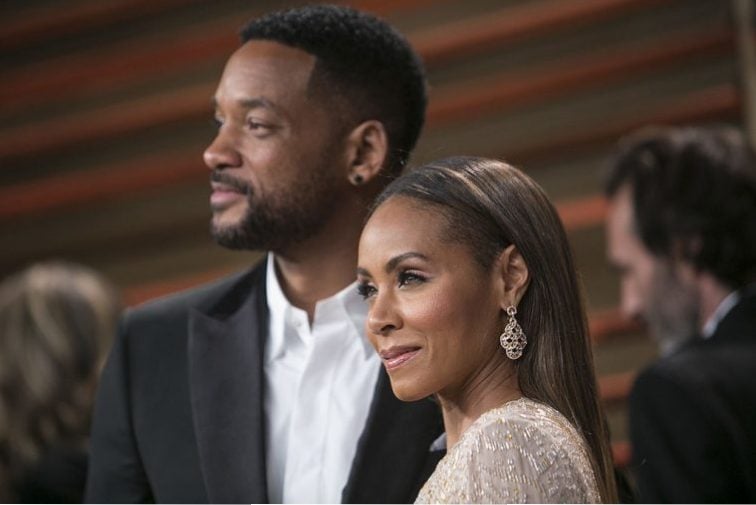 Having been married for over twenty years, Will and Jada Pinkett Smith have definitely become a fixture in the tabloids, and have dealt with their fair share of rumors over the years. Like every famous couple, they have weathered cheating scandals, rumors of an open marriage, and criticism of their parenting methods. The pair remains committed to each other above all else, however, and they frequently speak out about how their relationship has moved "beyond marriage" to a place where they consider each other partners for life.
In Jada Pinkett Smith's new video series for Facebook, Red Table Talk, she often discusses her family life, including her relationship with her husband, children, and mother, with whom she remains close. With this new series, she stays true to her image and mission of always staying real with her fans and with the public, in all the phases of her life. No matter what lies ahead for Will and Jada Pinkett Smith, this power couple has proven that they are in it for the long run.