How Old Is Kansas City Chiefs TE Travis Kelce?
Travis Kelce has become one of the best tight ends in the NFL. Over the last few years, he's been part of some of the Kansas City Chiefs' biggest wins on the league's biggest stage. He's also become a fan favorite and they never get tired of learning more and more about him.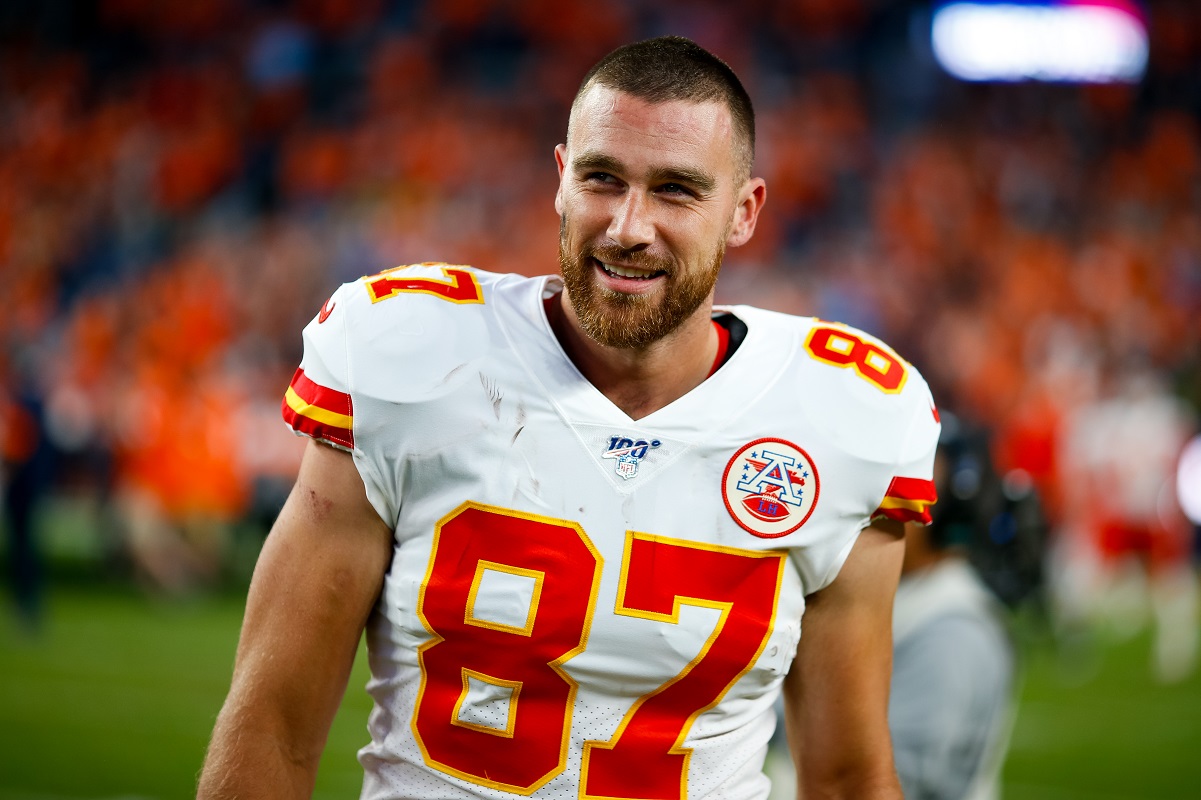 Here's a few things you may not have known about the athlete.
Travis Kelce's age
Kelce was born on Oct. 5, 1989, in Westlake, Ohio, to parents Ed and Donna Kelce.
He attended Cleveland Heights High School and actually played three sports: football, basketball, and baseball. After graduating, Kelce accepted a scholarship to the University of Cincinnati where he joined his big brother Jason, who was the starting left guard for the Bearcats.
Following his collegiate career, he was selected in the third round of the 2013 NFL Draft by the Chiefs.
Competition between brothers?
Jason is 23 months older and won much more than he lost to his little brother growing up.
"I mean, he's two years younger than me so it took him a little while to catch up," Jason said.
The Kelce brothers are alike in the fact that they both played multiple sports in school (Jason played hockey too), made it to the NFL, each became very successful at their positions, and won Super Bowls. But those who know them will tell you they couldn't be more different.
"They're completely different," Andy Reid, who has coached both, stated via NBC Sports Philadelphia. "[Travis is] a live wire. His brother is very stoic. Not that he doesn't have a sense of humor, but they're just completely different guys. But both very good, big hearts, love to play the game. Both are tremendous players."
And there's still a little competition that's been going on most of their lives. "It's probably never gonna stop," Kelce said with a laugh. "We're always competing."
RELATED: Who Is Andy Reid's Wife, Tammy Reid?
Kelce is in a relationship with Kayla Nicole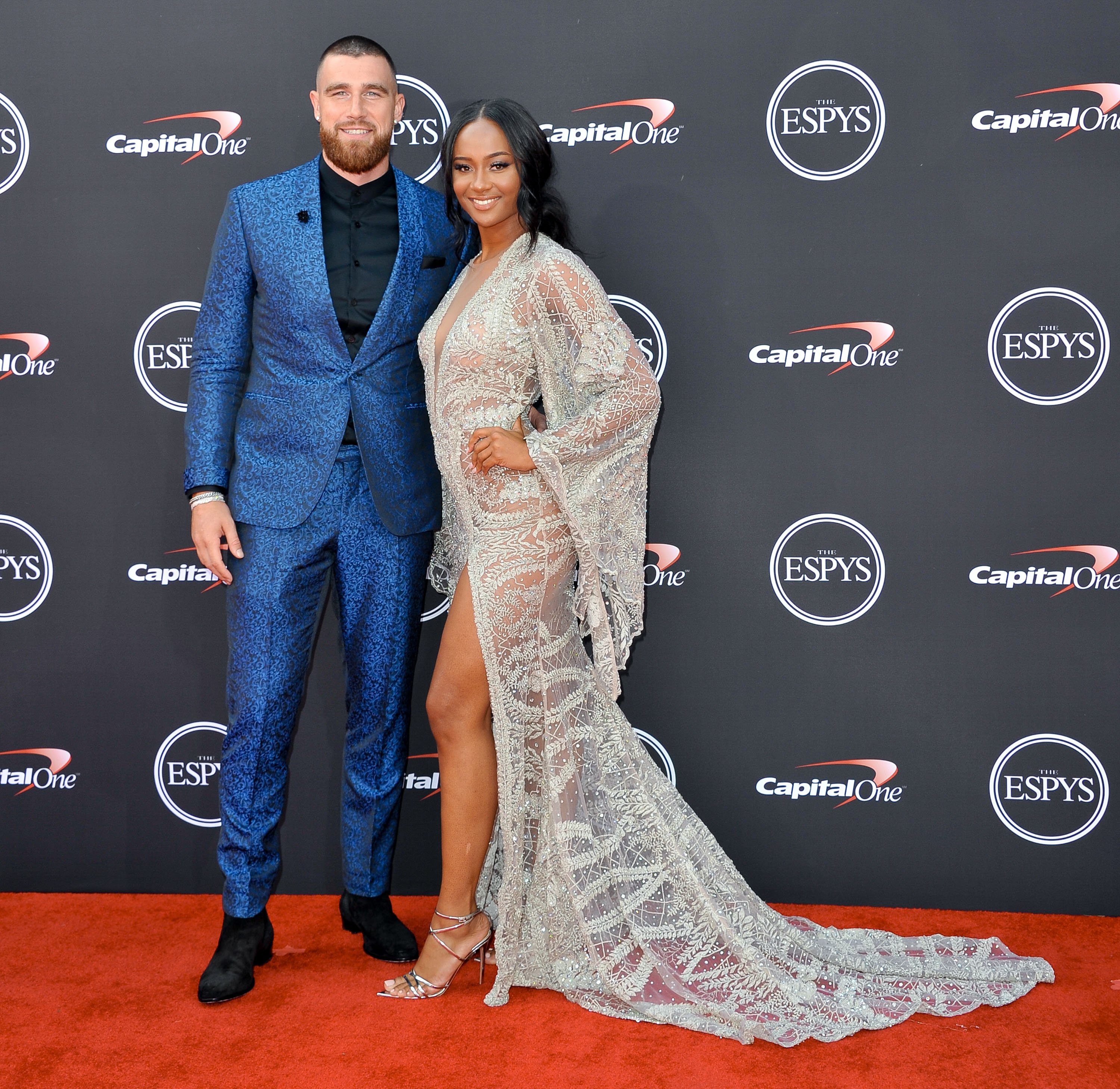 In 2016, Kelce starred in his own dating show titled Catching Kelce, which was basically a sports version of The Bachelor. Kelce picked Maya Benberry but the two broke up shortly after the finale aired. Kelce ended up finding love again the following year with on-air host and model Kayla Nicole.
The athlete and media personality briefly broke up in August 2020 and Kelce took to social media to dispel the rumor that cheating was the reason they split.
"This is fake news… a lie… and not why Kayla and I broke up… take all your hatred somewhere else please," Kelce wrote in reply to a post entitled: "Girlfriend of NFL player Travis Kelce LEAVES Him After He Got Caught W/ Becky."
However, TMZ noted that Kelce confirmed that he and Nicole got back together a few months later saying, "She's the best. She's the absolute best."
Nicole recently talked about the possibility of marriage to Kelce when she told fans via Instagram that she's "ready to be a wife."