How Old Is Kim Kardashian and What Is Her Ethnicity?
Since 2007, when the first episode of Keeping up with the Kardashians aired, people have been obsessed with the Kardashian/Jenner family. This statement is especially true for the second oldest daughter, Kim. We have watched her through her wild times as a young adult, witnessed a few failed marriages, and then saw her finally settle down and grow a family with the love of her life, Kanye West.
Regardless of if you like Kim Kardashian or not, there is one thing that cannot be denied: She is absolutely beautiful! When you look at the amount of natural beauty that Kim Kardashian has, it is no surprise that her kids are gorgeous as well. So, just what does her genetic makeup include that gives her such undeniably good looks? Here is what we know about Kim's ethnicity.
Who are Kim's parents?
Kris Jenner and Robert Kardashian Sr. are the parents of Kim Kardashian. Robert was a lawyer who got his notoriety for being part of the defense team for O.J. Simpson. Her Parents married in 1978 and divorced in 1991. During their 12 years of marriage, the pair had four children: Kourtney, Kim, Khloe, and Robert Jr.
After their divorce, Kris married Bruce Jenner (now known as Caitlyn Jenner) and had two more daughters: Kendall and Kylie.
Sadly, Robert Sr. passed away from esophageal cancer two months after his diagnosis in 2003.
How old is Kim Kardashian?
Kim Kardashian is 38 years old. She was born on October 21, 1980, in Los Angeles, California. She was born one year after her sister, Kourtney, making her the second child of Kris and Robert Sr.
What is her ethnicity?
Kim is a mixture of Western European and Armenian descent.
There has been speculation over the years that Kris Jenner may be from parts of the Middle East. However, that is not the case; she is actually of Western European descent. Her ancestry can be traced back to several different countries, including, Denmark, England, Ireland, Scotland, and Germany.
Robert Kardashian's heritage is much more interesting. At the tail-end of the 18th Century, Robert's great-grandparents were living in Karakale, Armenia. Back then, their last name was Kardaschoff. According to the Daily Mail, an Armenian prophet warned the Kardaschoff family that there would soon be famine and death where they lived. Luckily, Robert's great-grandfather took the warning seriously and left Armenia to go to America.
What is Kim's family like today?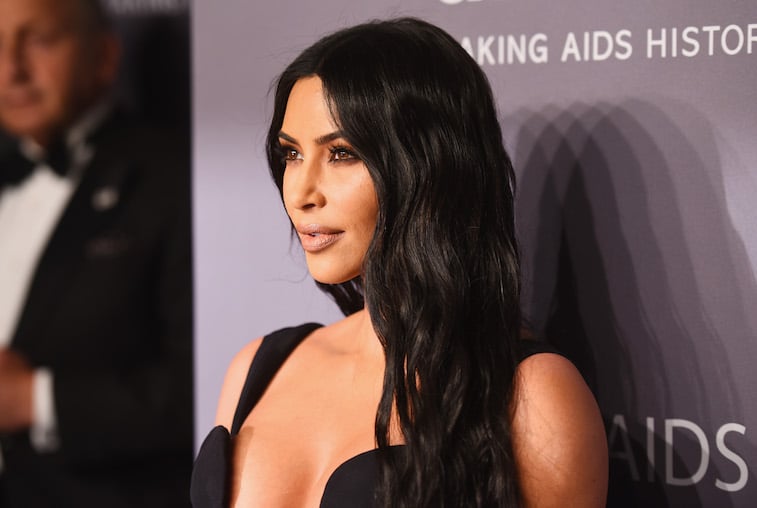 Kim's family continues to grow every year. Today, she is married to Kanye West. They have been married for almost five years and together, have three children: North, who is 5 years old; Saint, who is 3 years old; and Chicago, who is 1 year old. Kim was pregnant with both North and Saint, but after saint was born, she suffered a rare but serious medical condition that prevents her from having any more babies herself. With her third child, Chicago, the 38-year-old socialite used a surrogate. She and her husband are now awaiting the arrival of their fourth child, and like with their last child, they are using a surrogate for the birth of their newest bundle of joy.
The Kardashian family has a long and extraordinary history that can be traced back as far as a century ago. We are definitely glad that her ancestors made the difficult decision to migrate to America because one thing is for sure, the Kardashians have become one of the most entertaining families in America.