How Old Is Martha Stewart and How Much Older Is She Than Snoop Dogg?
Martha Stewart is known for being the queen of the home and kitchen, and she's made a name for herself thanks to her endless products, books, and TV shows. She's also formed an unlikely friendship with rap artist Snoop Dogg. Here's Martha Stewart's age and how much older she is than Snoop Dogg.
Martha Stewart is 79 years old
Stewart is 79 years old, and she's spent decades of her life helping fans make their house a home. Biography notes she was born in 1941 and grew up in New Jersey with five siblings. While she attended college in the '60s for architectural history, she later decided to embark on a career on Wall Street as a stockbroker. Finally, by the late '70s, Stewart started a catering business.
Thanks to Julia Child's cookbooks, Stewart became deeply invested in gourmet cooking. Her catering business grew dramatically through the '70s, and Martha Stewart, Inc., became a $1 million business within its first decade.
By the beginning of the '90s, Stewart changed her company to become Martha Stewart Living Omnimedia, Inc. The empire grew to include multiple publications, magazines, a TV series, a newspaper column, a radio show, and a site on the web. Today, Stewart's net worth stands around $400 million.
Snoop Dogg is 49 years old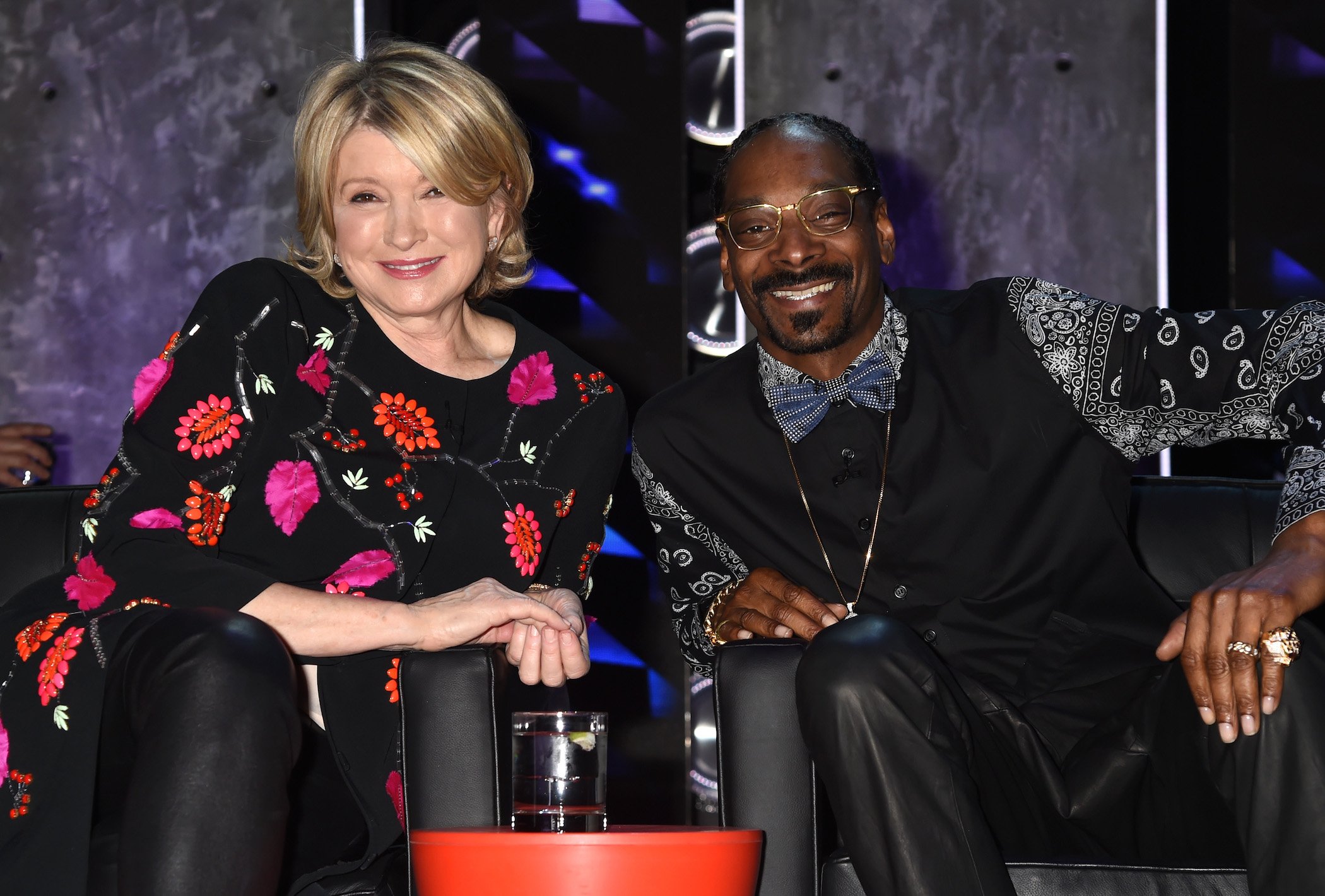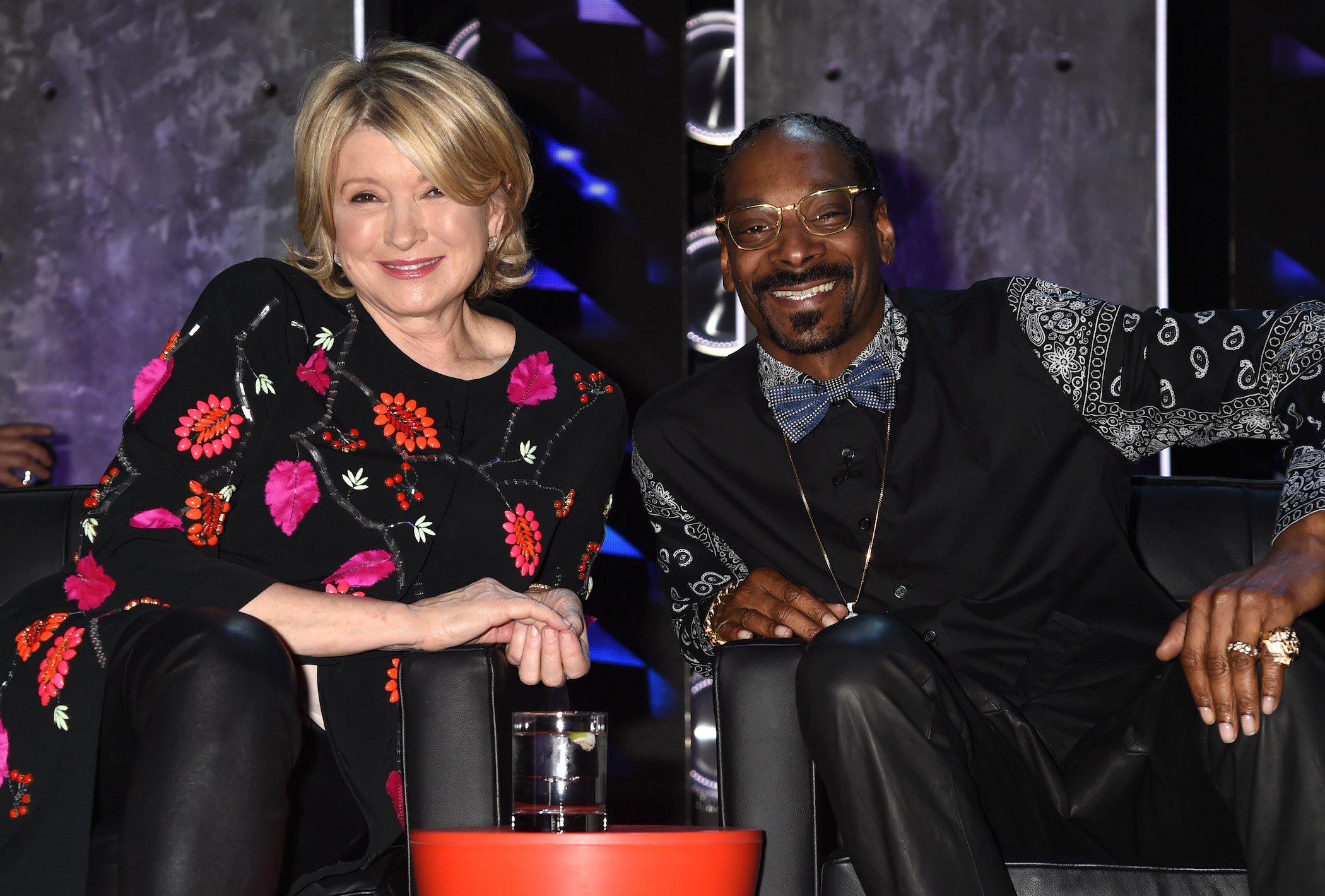 Those who follow Stewart know she has a close friendship with Snoop Dogg. Biography notes Snoop's real name is Calvin Cordozar Broadus Jr., and he's 49 years old. He was born in 1971 and was first discovered by Dr. Dre in the early 1990s.
Snoop Dogg fell into trouble early in life. He was associated with the Rollin' 20 Crips Gang and spent time in jail for drug possession. Thankfully, music served as his escape — and Dr. Dre took notice. Dre produced Snoop's first album in '93, and it quickly became No. 1 on Billboard's Top 200 chart and hip-hop chart.
Snoop later branched out to acting, which launched him to even more fame. He starred in his own reality series in 2007. The series, Snoop Dogg's Father Hood, featured life with his wife, Shante Broadus, and their three kids.
As for what Snoop's been up to in recent times, he's still focusing on his music. He released his first gospel album in 2018, and in 2019, he returned to hip hop with his 17th studio album.
How did Martha Stewart and Snoop Dogg become friends?
Stewart is 30 years older than Snoop — so how did they become friends? It all started back in 2008. Snoop guest-starred on Stewart's show, Martha. "Martha kind of pioneered this as far as letting rappers become a part of daytime television because we were not actually accepted," Snoop shared. "We fit right in. Cooking with Martha just seemed like the right space to be in."
After their first meeting, Snoop and Stewart became fast friends, and they kept in touch. They later landed their own VH1 show called Martha & Snoop's Potluck Dinner Party, where they cook with each other. Later on, the show was revamped to become Martha & Snoop's Potluck Party Challenge in 2019.
So, how genuine is Snoop and Stewart's friendship? It seems they're actually the best of buds. "I love Martha, like, I love her for real," Snoop shared with Today. "Like, when I see her away from me, I get jealous when I see other people with her. But then I have to understand, she's Martha Stewart, so she has to give the world what they want."
Fans of Stewart and Snoop can watch them come together for the Puppy Bowl on Sunday, Feb. 7, 2021.
Check out Showbiz Cheat Sheet on Facebook!