How Old Is Priyanka Chopra and What's the Age Gap With Her Husband Nick Jonas?
Nick Jonas and Priyanka Chopra are the cute couple all their fans are jealous of. What you might not know is the massive age gap between them.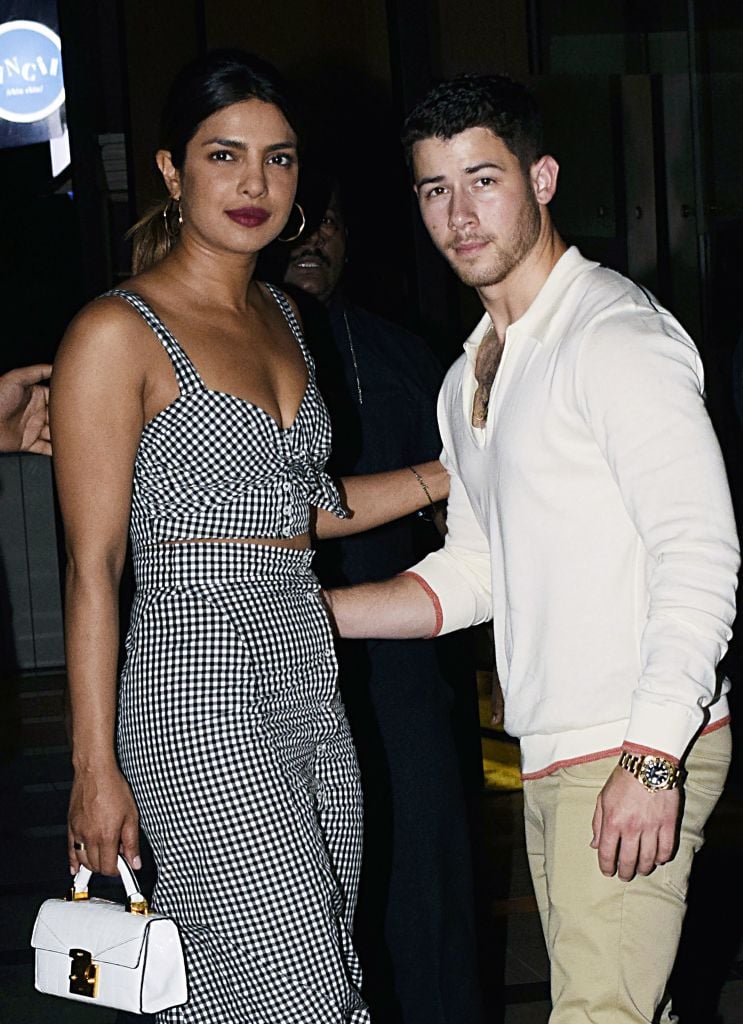 One of the biggest stories of 2018 was the whirlwind romance between Nick Jonas, former boy-bander, and Priyanka Chopra, the beautiful Indian actress with an impressive resume. In addition to their very different backgrounds and upbringings, the couple has quite a gap in their ages, which set tongues wagging from the first time they stepped out in public together. As one of India's highest-paid and most popular celebrities, with a huge following in America as well, Priyanka Chopra has become even more noteworthy after her marriage to the Jonas brother. 
What movies has Priyanka Chopra been in?
Born in 1982, Priyanka Chopra first started her career as a model and won the title of Miss World in 2000. Her stunning looks and graceful presence made the film industry take notice, and soon after becoming Miss World, she started acting in a series of Bollywood films. Her Indian film credits include movies such as The Hero: Love Story of a Spy, Andaaz, Krrish, Don, and Mary Kom. 
Chopra first became known to American audiences when she took the lead role in the ABC series Quantico, where she played an FBR recruit who becomes the lead suspect in a terrorist investigation. Chopra was praised for her acting chops, as the role was a tough, dramatic one, and for the three years that it appeared on the air, Quantico was one of the most popular shows on ABC. The 36-year old actress, who turns 37 in July, has also appeared in popular American films such as Baywatch, with Dwayne Johnson, and A Kid Like Jake. 
How much older is Priyanka Chopra than Nick Jonas?
Priyanka Chopra first met Nick Jonas in 2016, but they didn't officially start dating until early 2017. They made their first public appearance as a couple at the 2017 Met Gala, in stunning designer ensembles that drove photographers crazy. Even though they seemed to be a couple, the two still played coy about their official status, neither confirming nor denying that they were actually together.
By early 2018, Chopra and Jonas seemed to take their relationship to the next level, and they were spotted on a series of romantic dinner dates. They started meeting each other's families in June 2018, and by all accounts, things got serious very quickly. All throughout summer 2018, they traveled the world, double-dated with Nick Jonas's older brother Joe Jonas and his fiancee Sophie Turner, and left flirty comments on each other's Instagram posts. In spite of their nearly 11-year age gap, Nick Jonas and Priyanka Chopra surprised everyone by getting engaged in July 2018.
Why the age gap works for them
The difference in their ages is substantial, but it seems to be working in Nick Jonas and Priyanka Chopra's favor. Sources say that Nick Jonas is very mature for his 26 years, and loves older women. In particular, Jonas loves Chopra's intelligence, drive, and penchant for charitable causes. In addition, while the age gap might seem unusual for the average American, in Hollywood, age gaps between couples are the norm, although mainly they seem to be between an older man and younger woman. 
The two share a passion for family and are both very close with their siblings and parents. Their families were very involved in their whirlwind wedding, which included multiple ceremonies, both Christian and Indian religious services. Will their love for family include a baby in the near future? Chopra and Jonas don't seem to be wasting any time, based on their relationship timeline so far, so 2019 could include news of a Jonas baby. Fans of the unconventional couple will be watching and waiting for any new developments!