How Old Is Sir Ian McKellen?
With bright blue eyes and a distinctive voice that lends dignity and credibility to every role, Sir Ian McKellen is undoubtedly one of the best and most memorable actors of all time. His impressive list of credits for stage, screen, and television appearances spans 60 years and has earned him dozens of awards in the United States and the United Kingdom. In 1991, he was even knighted by Queen Elizabeth II for his contribution to the arts, and in 2007, she named him to the Order of the Companions of Honour for championing causes of diversity and equality.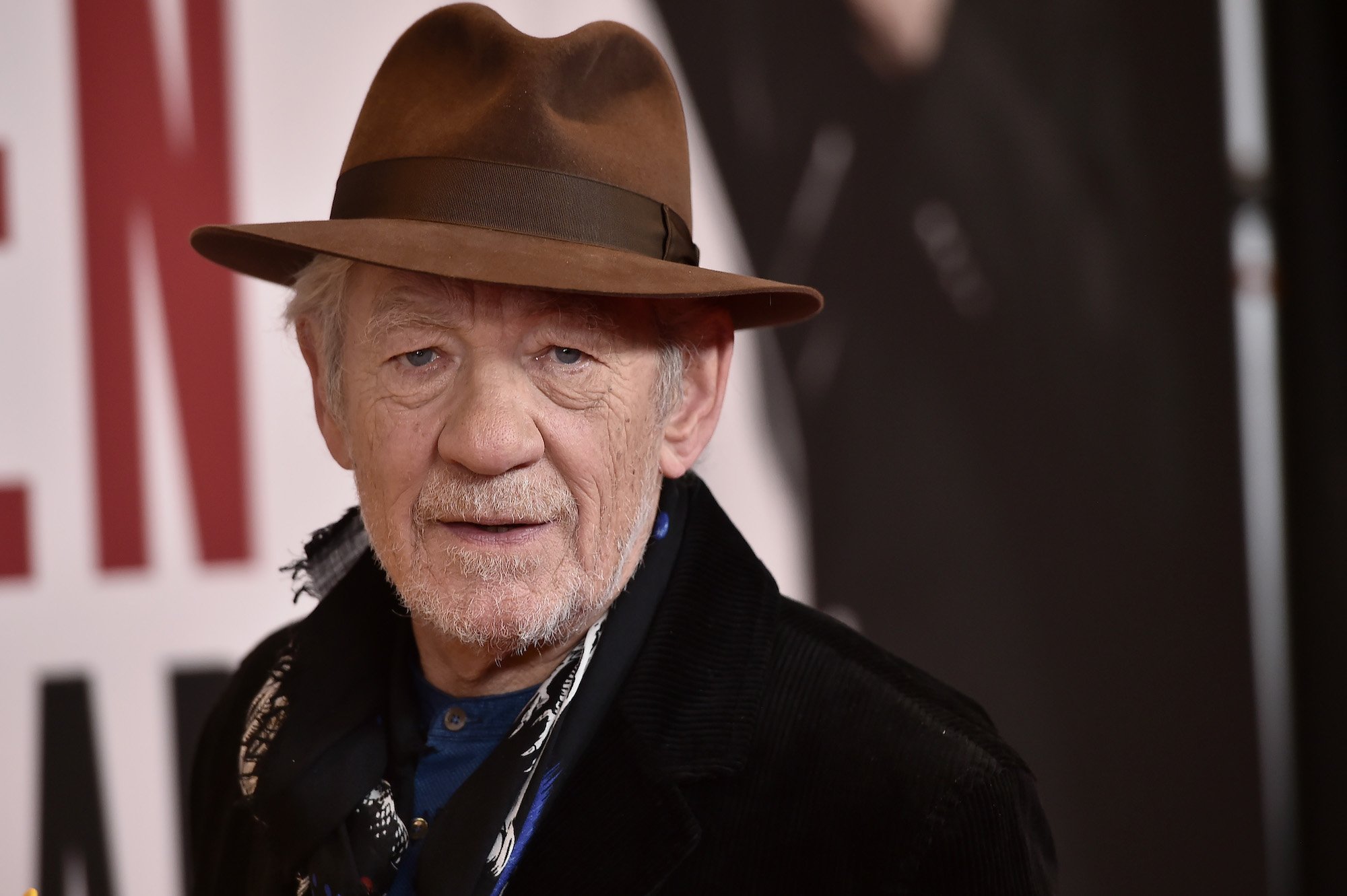 McKellen looks back on his life
The 81-year-old actor was born in Burnley, Lancashire, England on May 25th, 1939, and later moved to the town of Wigan with his parents, Margery and Denis, and older sister, Jean.  He was introduced to the theater by his parents, and his sister, who took him to plays as a child. McKellen began acting in productions at the boy's division of Bolton School from the age of 12, encouraged by his teacher, Fred Poskitt.
"It is unlikely I would have got into Cambridge without his encouragement as he got St Catharine's to accept me on a scholarship and I read English there," McKellen said of Poskitt in Bolton School's Alumni in the Spotlight.  "And without Cambridge, I probably wouldn't have become a professional actor because it was then that I really took up acting," 
McKellen continued acting at Cambridge as part of the Marlowe Society and graduated with a Bachelor of Arts in 1961. His first professional performance was also in 1961 in A Man For All Seasons at the Belgrade Theatre, Coventry. Whereas film can be edited, live performances are notoriously unpredictable. Lines get flubbed, props go missing, and entrances get bungled. On his website, McKellen called his debut "unfortunate." While running to retrieve a prop after his first scene, he missed not only his second entrance but the entire scene while his parents sat in the audience.
McKellen went on to act in England's famous West End, which is comparable to Broadway, becoming well known for his Shakespearean roles. His first screen appearance was in the film, A Touch of Love in 1969. His first leading role would not come until 1980 in A Priest of Love, and in the 1990s McKellen finally became widely known as a film actor. 
What is McKellen best known for?
It's hard to choose between all his amazing performances but today, McKellen is probably most recognizable as the wizard Gandalf in The Lord of the Rings trilogies and the villainous mutant, Magneto from the X-Men films. 
His expertise as a Shakespearean stage actor can be seen in the film versions of King Lear and Richard III. McKellen also shines as the tormented director James Whale in Gods and Monsters and the disgraced British politician John Profumo in Scandal. He earned Golden Globe nominations for Richard III, in 1996, Rasputin in 1998, and Gods and Monsters in 1999. He also received an Oscar nomination for Gods and Monsters and for Lord of the Rings: The Fellowship of the Ring, according to IMDb.
What is Sir Ian McKellen doing now? 
McKellen is currently single and living in the Limehouse district of East London, UK where he continues to be a staunch advocate for the LGBTQ community. He is also still involved with Bolton School, where he gave an acting masterclass in 2010.
Fortunately for his many fans, his acting career shows no sign of slowing. His new film Infinitum: Subject Unknown will be released in March. He will also appear in the documentary, Hating Peter Tatchell and four other recently announced productions listed by IMDb.
The Irish Mirror hints that he might reprise his role as Magneto for a cameo in Disney's WandaVision, and MSN reports that McKellen is at the top of the list to be cast as Captain Sir Tom Moore in a film about his achievements.