How Old Is the Cast of 'Jersey Shore' (and How Old Were They When They Started the Show)?
We remember when the cast of Jersey Shore made their first splash on MTV. The show chronicled the lives of eight housemates living together in a vacation home located in Seaside Heights, New Jersey. From talking about their hair, skin tan,  and overall physique to getting into major relationship drama, viewers couldn't help but get sucked into the reality TV series that turned out to be a major hit.
Though the show started in 2009 and ended in 2012, the cast reunited in 2018 for Jersey Shore: Family Vacation for even more shenanigans nine years after the initial premiere. Does this make them too old to still be partying and causing scenes? You can be the judge.
Pauly D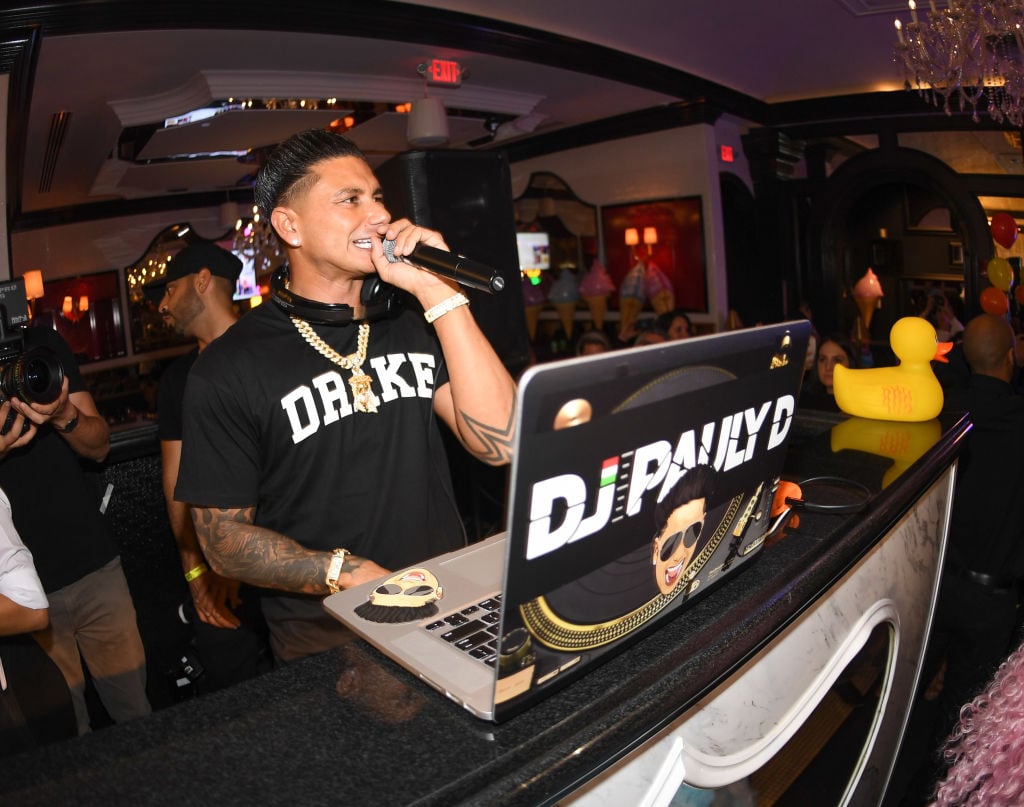 Age then: 29
Age now: 38
You may not think of Paul DelVecchio, aka Pauly D, as too entrepreneurial — but when it comes to reality TV success stories, his may take the cake. Born on July 5, 1980, the Jersey Shore star is now back at his old antics at 38 years old. When he started the show, he was just 29, and he's done a great job of making a name for himself since then. Cosmopolitan reveals he's worth around $20 million — and that's largely from his successful career as a DJ. He's even opened for Britney Spears.
Michael Sorrentino
Age then: 27
Age now: 36
It hasn't been the best year for Michael Sorrentino, aka "The Situation." NBC News reports he was recently sentenced to eight months in jail due to tax evasion. He allegedly filed falsified tax returns on almost $9 million. Not only that, but he was addicted to painkillers following a 2010 injury from Dancing With the Stars, and he's entered rehab twice. Either way, he's 36 now and was just 27 when he started on Jersey Shore. 
Snooki
Age then: 21
Age now: 30
We've really seen Nicole Polizzi, aka Snooki, grow over the years. She's just 30 now, which means at the time when the show was first aired, she was only 21 years old. Since her rise to stardom from Jersey Shore, she's starred in multiple reality shows, married her long-time boyfriend Jionni LaValle, and has since had two kids, E! News reports. Fans are glad to see her back in the limelight, as she's always been one of the biggest personalities at the shore.
Ronnie Ortiz-Magro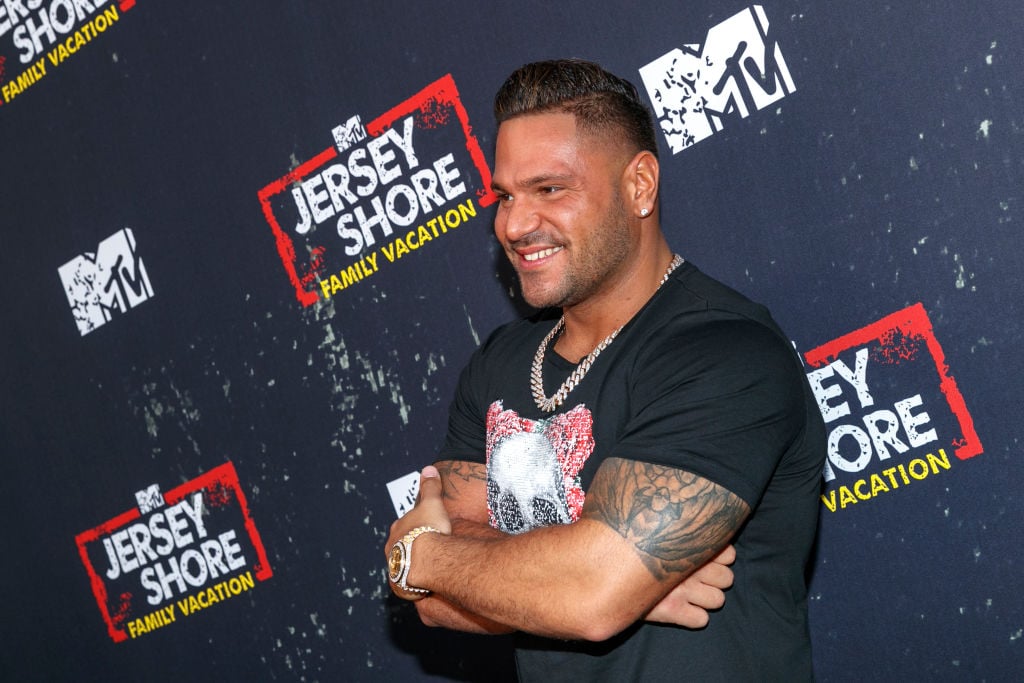 Age then: 23
Age now: 32
You probably remember Ronnie best for his relationship with Sammi Giancola — and we recall all of the drama the two of them stirred up over the years. He was just 23 when starting on Jersey Shore, and more recently, his dramatic relationship with girlfriend Jen Harley, whom he also has a child with, has taken center stage.
Vinny Guadagnino
Age then: 21
Age now: 30
Like Snooki, we also watched Vinny grow up through MTV (for better or for worse). And after the show initially ended in 2012, he went on to pursue acting — and he was somewhat successful in doing so. People reports he had parts in 90210 and The Hard Times of RJ Berger, and he had his own talk show called The Show with Vinny as well as a reality travel show titled Vinny & Ma Eat America. Not bad for someone who's just 30 now.
Samantha Giancola
Age then: 22
Age now: 31
She may not be on the new season of Jersey Shore, but she was such a vital part of the original cast that she's still worth mentioning here. Sammi announced she wouldn't be rejoining the cast because she's "extremely happy" in every aspect of her life," People reports. She also added that she wants to "avoid potentially toxic situations" — though she does note the decision wasn't an easy one.
Will she rejoin the cast for Season 2? Her cast mates seem to think she might — we'll have to wait and see.
Jennifer Farley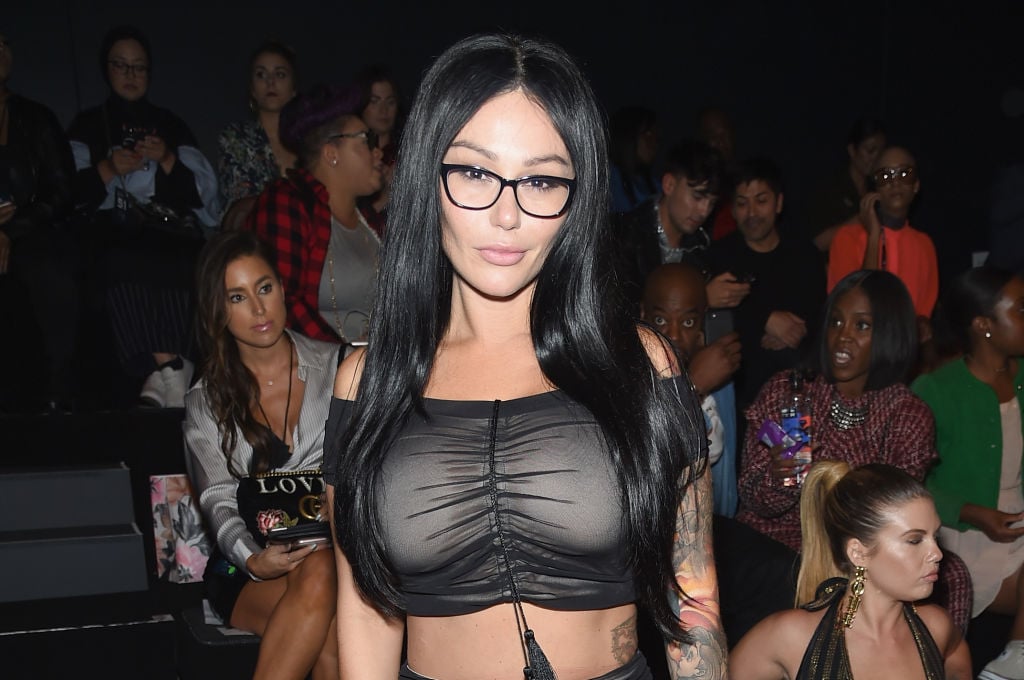 Age then: 23
Age now: 32
Jennifer Farley, better known as JWoww, was always by Snooki's side in the early seasons of the show. And though she's 32 now, we're still happy to see her back in the limelight. Unfortunately, not all of the press has been positive for her lately, as she recently announced she's divorcing husband Roger Mathews. They have two kids together, Hollywood Life reports. And judging from her Instagram, it certainly seems like she's a really great mom.
Deena Nicole Cortese
Age then: 22
Age now: 31
We know Snooki and JWoww are both moms on the show — and now at 31, Deena is gearing up to also join the club. Bustle reports Deena spent plenty of time on the show exclaiming how she couldn't wait to be a mom — and about three months ago, she revealed on Instagram that she was pregnant. The other ladies on the show can't wait for her little one to enter the world, of course — and neither can her fans.
Angelina Pivarnick
Age then: 23
Age now: 32
You probably remember Angelina best for her removal from the show on Season 1, Episode 3 and again during Season 2. She's always been one to stir up the drama in the house — and though she's not a permanent cast member on Family Vacation, she does have a reoccurring role.
Recently, drama surrounded her once again when she was seen flirting with Pauly D in the club — and she's currently engaged. Now that she's in her 30s, we were hoping she'd know better.
Check out The Cheat Sheet on Facebook!