How Old Is Tom Felton in 2022, and at What Age Did He Start Working on 'Harry Potter'?
HBO Max kicked off the new year with its Harry Potter 20th Anniversary: Return to Hogwarts special, which reunited fans of the franchise with the actors who grew up working on it. Seeing them all these years later, it's clear they've come a long way since the movies debuted. How old is Tom Felton now, and at what age did he begin working on Harry Potter?
How old is Tom Felton in 2022?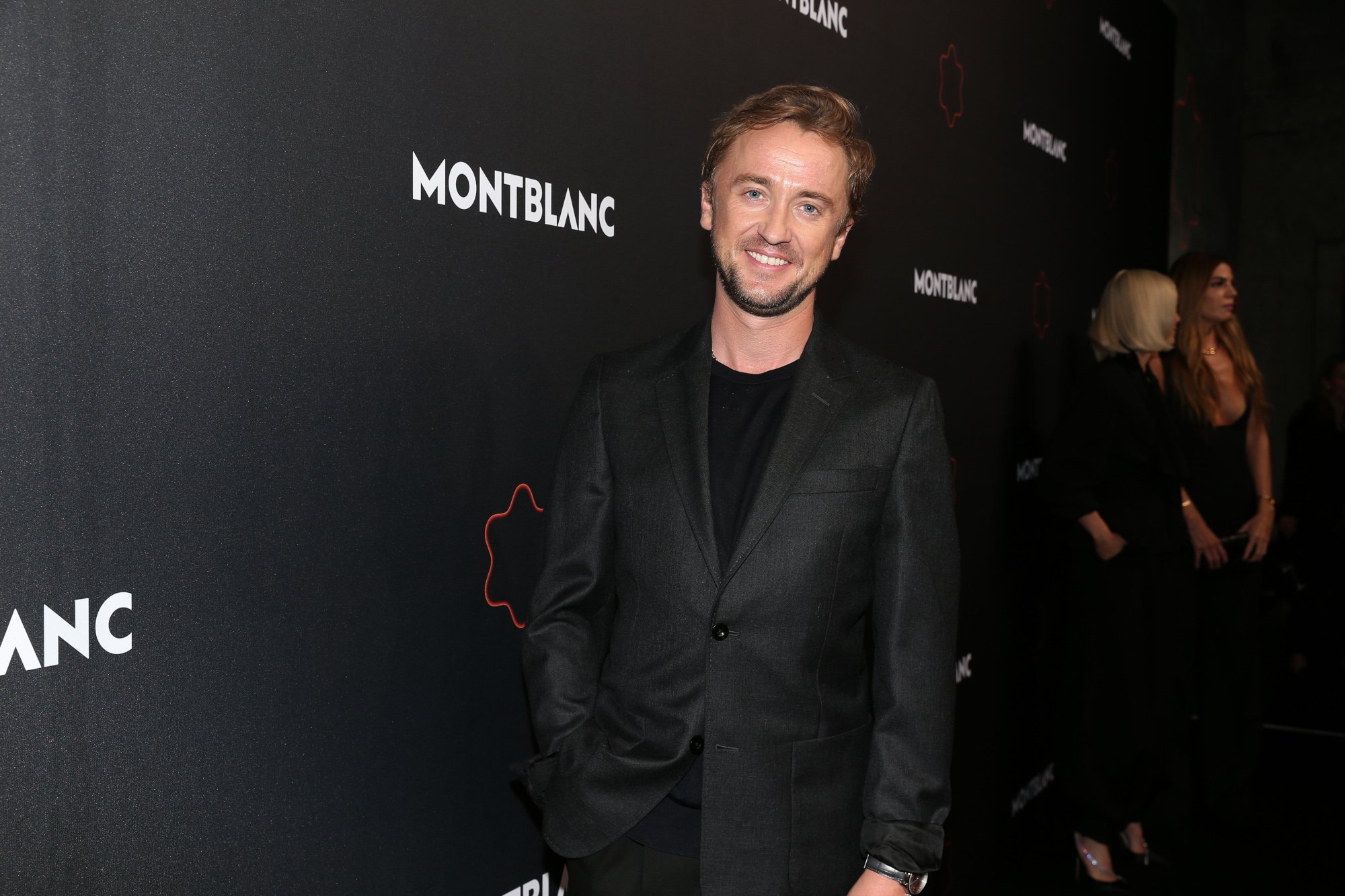 Many still associate Tom Felton with Harry Potter's Draco Malfoy, but it's been more than a decade since he embodied the role. The actor grew up on the set of Harry Potter, and he's continued to build his career since. So, what is Tom Felton's age in 2022?
According to IMDb, the actor was born on Sept. 22, 1987. That means he's currently 34 years old, and he'll turn 35 this fall. It feels surreal that the younger stars from the Wizarding World are already in their thirties.
How old was Felton when the first Harry Potter movie was filmed?
What age was Tom Felton when he started 'Harry Potter'?
Tom Felton's acting career is still going strong into his thirties, but he was only 13 years old when he first brought Draco Malfoy to life. According to Fandom.com, Harry Potter and the Sorcerer's Stone began production in September 2000. That means Felton was just a year older than the first-year Hogwarts students when filming started.
In that sense, the actor aged alongside Draco Malfoy as the series continued. By the time Harry Potter and the Deathly Hallows entered production in 2009, Felton was 22 — a bit further into his young adulthood than the 17-year-old Slytherin he played.
What has the 'Harry Potter' star done since leaving Hogwarts?
Comparing how old Tom Felton is now to when he started Harry Potter may leave fans' heads spinning — especially if they hadn't realized how much time had passed.
Fortunately, the actor has gone on to give more compelling performances since leaving Hogwarts behind. He starred in Rise of the Planet of the Apes almost immediately after Harry Potter and the Deathly Hallows Part 2 came out. He's also taken part in a number of indie films, including The Apparition and From the Rough.
In addition to his movie career, Felton has appeared in several series, The CW's The Flash most notable among them. He also played the villain in Netflix's middle-grade movie, A Babysitter's Guide to Monster Hunting.
According to IMDb, the actor has a few projects currently in post-production, all of which are likely to arrive over the next couple of years. In the interim, fans can catch up with the actor by watching the Harry Potter reunion. He and the other stars offer plenty of interesting insights about the movies that started it all.
Harry Potter 20th Anniversary: Return to Hogwarts is currently streaming on HBO Max.