How Old Is Julie Andrews?
Julie Andrews is in full Dame Julie Andrews, who was originally known as Julie Elizabeth Wells. Andrews is known for her motion-picture and stage musical stardom and her four-octave vocal range and skill as an actor. Andrews began dabbling in music at age 10, setting the building blocks that would allow her career to blossom over many areas.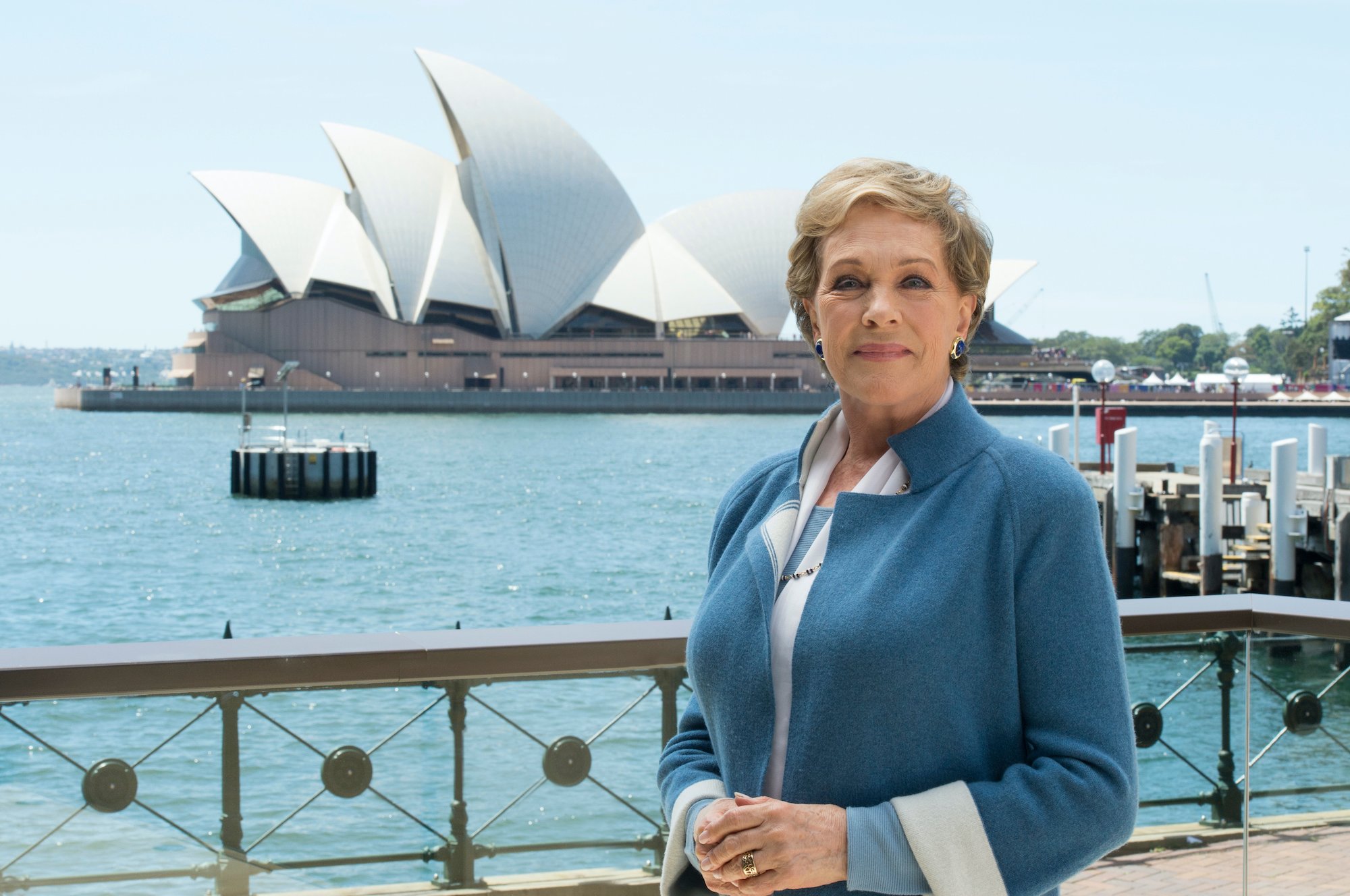 How old is Julie Andrews?
On October 1st, 1935, Andrews she was born in Walton-on-Thames in Surrey, England, which makes her 85 years old, according to Britannica. Andrews has had a storied career in both acting on Broadway and in movies, while also lending her voice to many musical aspects of the productions she appeared in. 
Andrews began her singing career at the young age of 10 when she began heading out on the road with her mother, a pianist, and her stepfather, who both performed at a local music hall. Andrews demonstrated a strong aptitude for singing and made her professional debut soon thereafter, at 12.
Andrews' debut was when she performed an aria in Starlight Roof at the London Hippodrome in 1947. Andrews proceeded to make her Broadway debut in 1954 when she played in the American production of a popular musical spoof, The Boyfriend. She acted in other productions, such as being the flower girl Eliza Doolittle in Alan Jay Lerner's and Frederick Loewe's classical musical My Fair Lady.
Andrews' film career is expansive
In 1957, Andrews appeared in Cinderella's American television musical, written by Richard Rogers and Oscar Hammerstein II, according to Tampa Bay Times. In 1960, Andrews played another hit role in Camelot, developed specifically for her when she became Queen Guinevere.
Andrews finally played what was arguably her biggest role offered to her by Walt Disney when she played the part of the British Nanny in her first-ever movie role. Andrews' role in Mary Poppins won her a Grammy and later an Academy Award. These were Andrews' first Grammy and Academy Award, respectively. 
That role sparked another popular role for Andrews. This time it was playing Maria in The Sound of Music in 1965. The Sound of Music became one of the top-grossing films of all time when it grossed over $268.2 million in box office sales. 
Andrews solidifies her wholesome image
Andrews' roles in Mary Poppins and The Sound of Music not only increased her popularity but cemented her image as a character who was always good, wholesome, and moral in her actions and behaviors. Andrews always chose roles that were family-friendly and pleasing to everyone. These roles won Andrews a host of rewards throughout her career, including appearing in the Academy Awards many times throughout her career. 
Other films and accomplishments:
Andrews has had many roles in other movies, including The Americanization of Emily, Torn Curtain, Star, Darling Lili, Mandy, The Last of the Really Great Whangdoodles, The Princess Diaries, and Despicable Me, to name a few. Andres was honored with the Grammy Lifetime Achievement Award for her performance. 
Andrews also had her autobiography called Honce: A Memoir of the Early Years (2008), which she penned herself, and Home Work: A Memoir of My Hollywood Years (2019) which was penned by her daughter Emma Walton Hamilton, with her mother's assistance. Andrews has also published several novels for children, like The Very Fairy Princess series and Mandy.