How Old Prince Charles Is (and What He Does With His Time)
Royals like Prince Harry, Prince William, Meghan Markle, and Kate Middleton get a lot of press. So does Queen Elizabeth II, who, after all, is the longest-reigning British monarch and the head of the Commonwealth. But what about Prince Charles? He's next in the line of succession to the throne. But he doesn't get a lot of attention at all. In fact, even though he's the future king, most people probably don't know how old Prince Charles is. Nor can most people imagine what he does with his time.
Below, get the inside scoop on Prince Charles. He's probably nobody's favorite royal, but is an important member of the royal family nonetheless.
How old Prince Charles is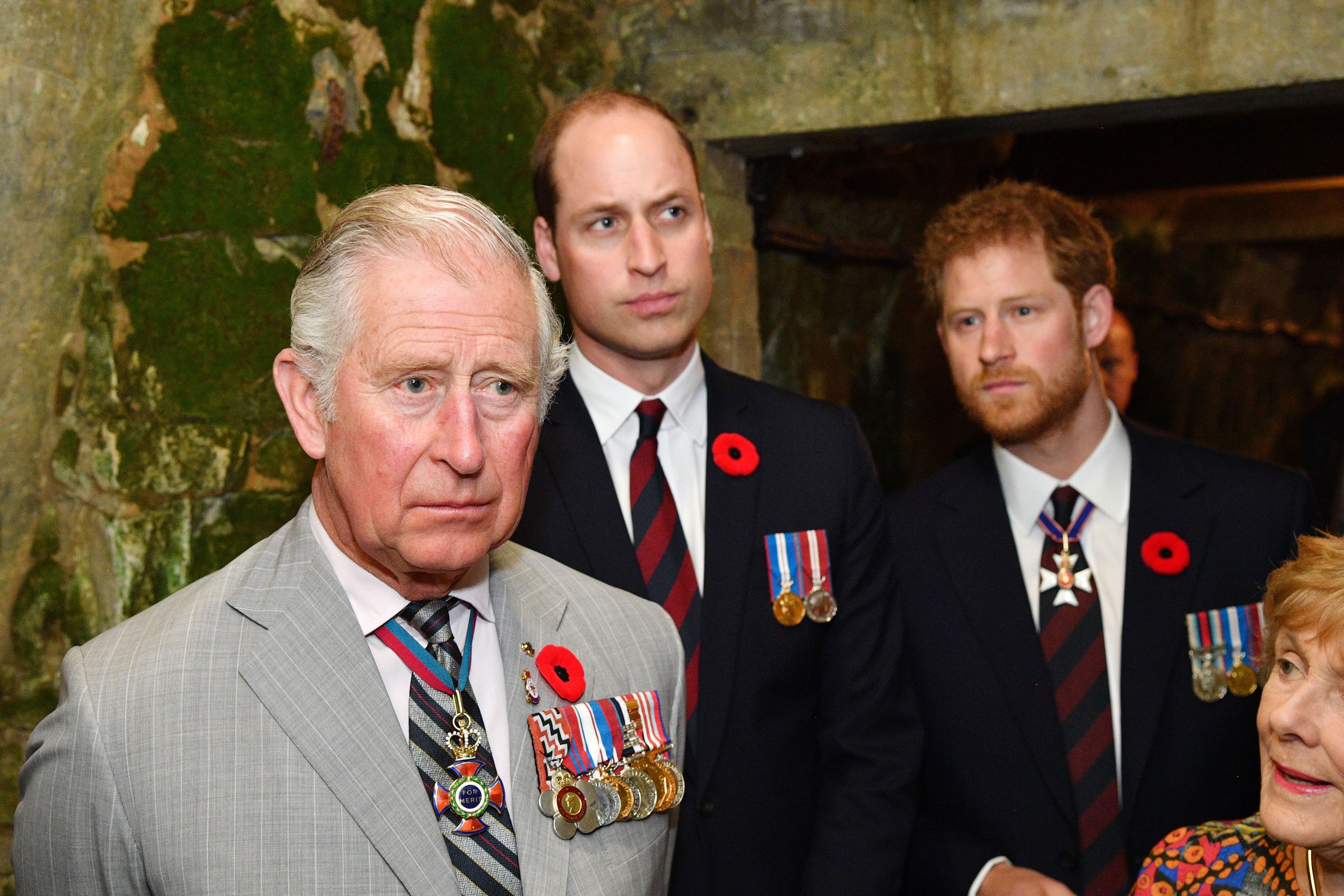 Let's start with the basics. Prince Charles was born on November 14, 1948. He turned 69 at the end of 2017 (and will turn 70 at the end of 2018). The Express notes that Charles holds the record as the longest-serving heir apparent in the history of the British throne. Back in April 2011, Charles broke the record of 59 years, two months, and 13 days previously set by his great-great-grandfather, King Edward VII.
The New Yorker reports that Charles became heir apparent at three years old. But according to the publication, "Doubts about his fitness for his future role were raised from the start." He was prone to both "sinus infections and tears" as a child. He also wasn't good at sports, was too afraid of horses to enjoy riding lessons, and was too sensitive not to despair when sent away to boarding school. At Cambridge University and in the Royal Navy, "rules and standards had to be discreetly adjusted to accommodate him," The New Yorker reports. Not a promising start!
When Prince Charles will become king
Queen Elizabeth II, Prince Charles's mother, was born on April 21, 1926. And despite being well past 90 years old, she has vowed never to abdicate the throne. If she upholds that promise, that means that Prince Charles will only become king upon the death of his mother, an inevitability for which she has extensive plans in place.
The only problem? Many British citizens don't think that Prince Charles will make a good king. And it has nothing to do with how old Prince Charles is. Even Princess Diana, whom he married a decade after falling in love with Camilla Shand, "told him that he would never become king and that he looked ridiculous in his medals," the New Yorker reports. Plenty of people seem to hope that Charles will let his older son, Prince William, ascend to the throne instead.
But as The Express notes, Prince Charles is unlikely to abdicate the throne. The reason why? "The public embarrassment suffered by the Royal Family when Edward VII abdicated in 1936." The New Yorker reports that unlike with previous coronations, Prince Charles will be crowned shortly after his mother's death. He will be "whisked to Westminster Abbey no later than three months after his mother's demise," the publication explains.
How Prince Charles spends his time
The New Yorker reports that "Historically, the question of how the Prince of Wales should occupy himself while waiting for his parent to die has rarely found a satisfactory answer." As he has waited to become king, Prince Charles raised some eyebrows. He had an affair with Camilla, of course.
But what's made him even more unpopular are the books he's written, the thousands of letters he has sent to government ministers, the countless speeches he has given. British citizens also dislike the fact that his opinions "do not follow predictable political lines but seem perfectly calibrated to annoy everyone," as the New Yorker explains it.
Prince Charles has many royal duties and is a patron of hundreds of charitable organizations. Mental Floss notes that Charles represents the queen when she isn't available to meet a foreign dignitary domestically or abroad. He and Camilla also make numerous official appearances. And he spends some of his time writing, painting, lobbying British politicians, and, of course, waiting to become king.
Read more: This Is What the Royal Family Actually Does Every Day
Check out The Cheat Sheet on Facebook!