How Old Are 'The Kissing Booth 2' Stars Jacob Elordi and Joey King?
Jacob Elordi and Joey King are the stars of 'The Kissing Booth' and its sequel. Since they play young students in the films, how old are they in real life?
Jacob Elordi (Noah Flynn) and Joey King (Elle Evans) are the stars of the hit Netflix films, The Kissing Booth and The Kissing Booth 2. They both played high school students in the first movie, and then Elordi played a first-year college student in the second film, but how old are they in real life? Are they close in age to the characters that they play in the films, or are they surprisingly much older? We took a look at each of their careers, as well as their ages.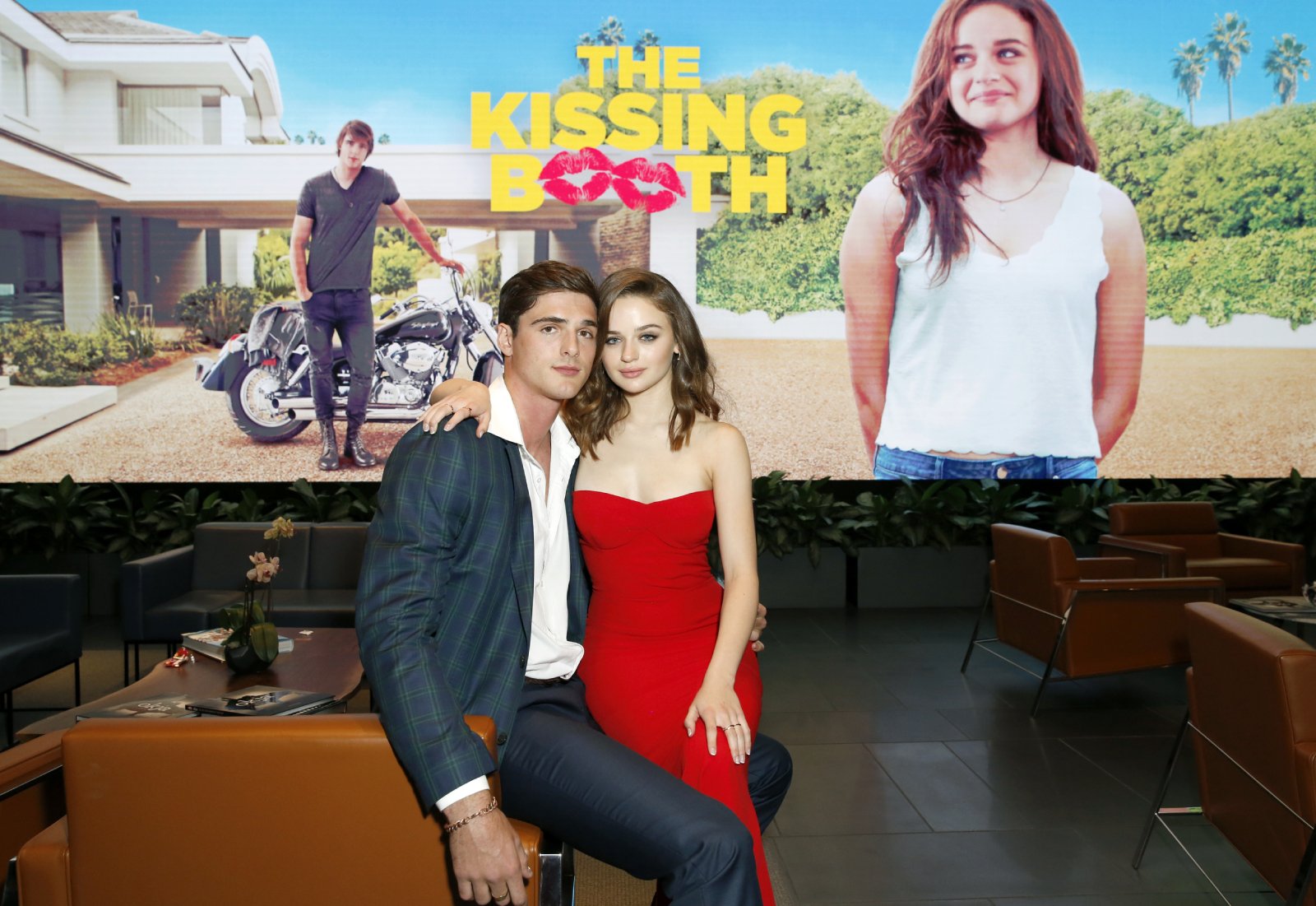 Jacob Elordi also starred on 'Euphoria'
After starring as Noah Flynn on The Kissing Booth in 2018, Elordi went on to star on a hit show that also had everyone talking — Euphoria.
In Euphoria, Elordi played a much different character than he did on The Kissing Booth. They are both jocks, but he is a massive villain on Euphoria. On The Kissing Booth, people actually root for his character, Noah, as well as his relationship with Elle.
According to IMDb, Elordi has also appeared on a few other films including, Swinging Safari, The Mortuary Collection, and The Very Excellent Mr. Dundee, which also had appearances by Mel Gibson, Chevy Chase, Luke Hemsworth, and Olivia Newton-John.
Joey King has been on several big shows and films in her career
King's acting career already stretches back more than a decade as she appeared on The Suite Life of Zack & Cody in 2006.
Through the years, King has also appeared on CSI: Crime Scene Investigation; Crazy, Stupid, Love with Steve Carell, Ryan Gosling, and Emma Stone; New Girl, The Dark Knight Rises, The Conjuring, Fargo, and many other movies and TV series, according to IMDb.
In 2018, King starred on The Kissing Booth before taking on her role as Gypsy Rose Blanchard on The Act, which came out in 2019. King ultimately got a lot of recognition for her work on The Act as she earned Golden Globe and Emmy nominations.
Jacob Elordi and Joey King used to date
While filming the first Kissing Booth, Elordi and King actually dated.
"Well, I thought he was very cute when we first met, but it started as a friendship," King said to Bello Magazine. "But before long I started to realize, 'Hey, I think I kind of like this person!' It was such an interesting experience meeting your boyfriend on set because you spend so much time together and become so close so fast. We were spending 17 hours a day together, and all of us would hang out after work and watch movies together and stuff. It was great."
The two stars dated for nearly a year, but late in 2018, King deleted her Instagram posts of Elordi, and he deleted his account.
King and Elordi don't talk about their split much. However, they reconnected for The Kissing Booth 2, which recently came out on Netflix.
"It was a wild experience, but honestly, it was a really beautiful time because I learned a lot about myself and I grew as an actor, I grew as a person," King said on the MOOD with Lauren Elizabeth podcast.
How old are the 'Kissing Booth' stars?
Elordi and King played high school students/a first-year college student in The Kissing Booth and The Kissing Booth 2, but they are not really that young in real life.
Elordi was born in June 1997 and was 20 when the first Kissing Booth came out, per IMDb. He just recently turned 23 years old. 
King, on the other hand, is slightly younger as she was born in July 1999. That made her a little closer to her character's age on the first Kissing Booth as she was 18 when it came out. King turns 21 years old on July 30, 2020.
Fans of The Kissing Booth can watch Elordi and King on The Kissing Booth and The Kissing Booth 2 on Netflix.