How Old Was Julia Roberts In 'Mystic Pizza'?
Julia Roberts is an elite Hollywood star now after having starred in some of the biggest movies of all time. There was a time when Roberts was but an up-and-coming actor, however. During the early portion of her career, she put in some great performances in classic films that later helped her win even bigger roles. One of her most memorable early-career roles was a film called Mystic Pizza. 
What makes Roberts' performance in the film so incredible in hindsight is how young she was when the film was made. But just how young was she? Let's take a closer look at how old she when Mystic Pizza came out, that film's legacy, and what else Roberts was up to in the same era.
How old was Julia Roberts in 'Mystic Pizza?'
In a video for WIRED, Roberts and Dermot Mulroney answered questions from internet search engine users. One of the questions geared toward Roberts had to do with her age when filming Mystic Pizza.
"I think I turned 20 on that movie…it's 30 years this week, someone just told me that."
The interview was conducted in 2018, and the film came out in 1988. It's incredible to think that at an age when most people are still figuring out what they want to do with the rest of their lives, Roberts appeared in a major Hollywood movie.
That answers the question of how old Roberts was, but those who haven't seen the film may be wondering about its significance. While Roberts certainly starred in bigger productions after that, it set the tone for the earliest part of her career. It had a significant impact on the rest of her Hollywood journey.
'Mystic Pizza' helped put Julia Roberts on the map
According to IMDb, Donald Petrie directed the film while a combination of Perry Howze, Randy Howze, and Amy Holden Jones wrote it. The movie is about three teenaged girls coming of age while working at a pizza place in their hometown of Mystic, Connecticut. 
Roberts became the biggest star to emerge from the film, but it featured a talented cast, including:
Annabeth Gish
Lili Taylor
Vincent D'Onofrio
The late Conchata Ferrell
The film has a rating of 6.3 stars out of 10 on IMDB out of 27,000 reviews. Many don't realize that it was based on a real pizza parlor. The writer of the film, Amy Holden Jones, saw a pizza place while on vacation in Mystic, Connecticut that led her to write the film.
On a relatively small budget of $6 million, the film grossed over $12 million worldwide – not bad for a quirky dramedy. While it helped establish Roberts early in her career, it wouldn't be her only hit.
Julia Roberts' other early-career hits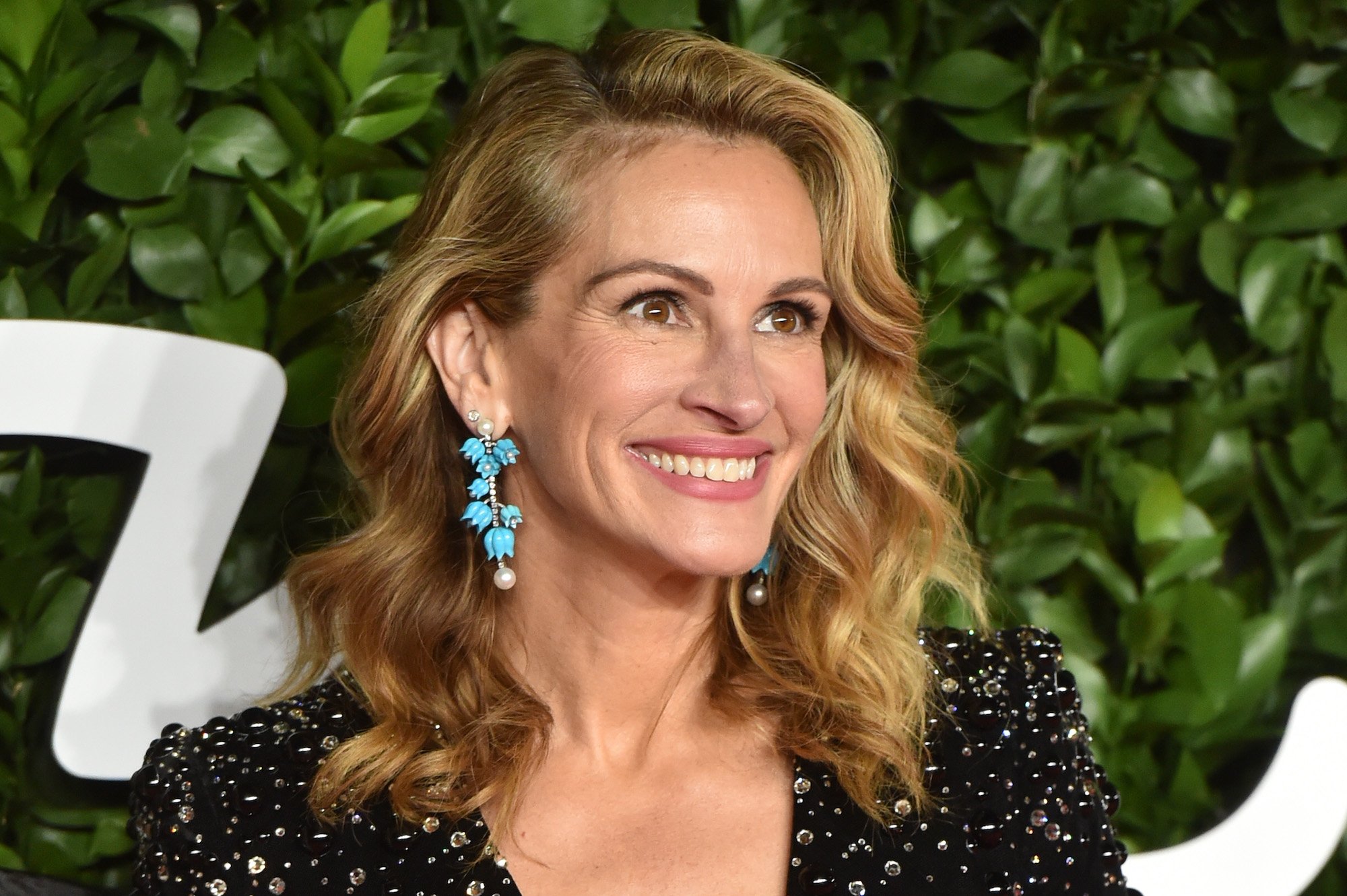 Roberts has had a fascinating Hollywood life. In a town that eats people up and spits them out regularly, she's managed to have a ridiculously stable career over the past three decades. She started as a star and almost never slowed down. 
One glance at her IMDb page shows plenty of success before Roberts turned 25. Along with 1988's Mystic Pizza, here were her hits in the early 90s: 
Pretty Woman
Steel Magnolias
Flatliners
Sleeping With the Enemy
Hook
All of these were smash hits. Roberts' career only continued to rise after that. In the late 90s, she added to her earlier success with roles in popular films like Notting Hill, Stepmom, and Runaway Bride. Soon after, she won the Oscar for Best Actress in 2000's Erin Brockovich. It's impossible to say that Mystic Pizza fueled Roberts' later success, but her appearance in the popular movie certainly didn't hurt. 
RELATED: Julia Roberts Said 1 Co-Star Was 'Completely Disgusting'