How Old Was Reese Witherspoon in 'Legally Blonde'?
Reese Witherspoon began acting as a teenager, starring in films such as 'The Man in the Moon', 'Pleasantville', and 'Election.' However, it wasn't until her early 20s that the actor landed her breakout role in the hit comedy 'Legally Blonde.'
Reese Witherspoon is an award-winning actor who has starred in many blockbuster films over the years. During the early portion of her career, she put in some great performances in classic movies that ultimately helped solidify her spot in Hollywood. One of her most memorable early-career roles was in the hit 2001 film Legally Blonde. 
The performance proved just how talented of an actor Witherspoon was, even at a young age. So, how old was she when Legally Blonde came out?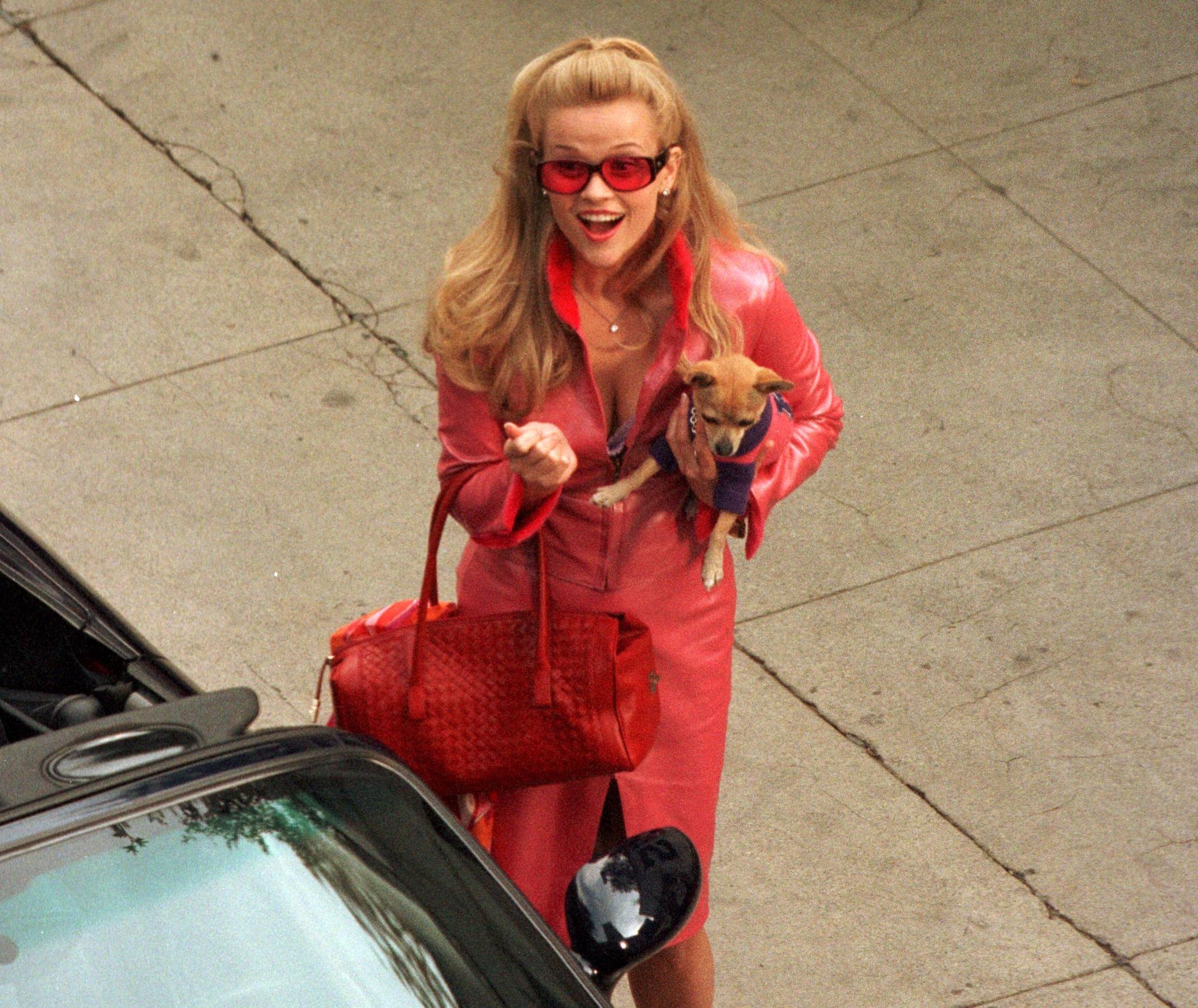 Reese Witherspoon was 25 years old when 'Legally Blonde' was released
Witherspoon began acting as a teenager, starring in films such as The Man in the Moon, Pleasantville, and Election. However, it wasn't until her early 20s that the actor landed her breakout role in the hit comedy Legally Blonde.
Witherspoon played Elle Woods, a perky and upbeat sorority girl from California who enrolls at Harvard Law School to win back her ex-boyfriend, Warner Huntington III. Though her initial plan was to make Warner fall in love with her again, Elle soon figures out that there's more to her than just good looks.
The film catapulted Witherspoon's career, making her a household name before she was even 30.
At the time of the film's release in 2001, Witherspoon was 25 years old, according to Republic World. Initially, she wasn't considered for the role of Elle. Instead, several well-known stars were looked at to take on the part, including Christina Applegate, Gwyneth Paltrow, and Tori Spelling.
After they all turned down the opportunity to star in the film, MGM executives decided to let Witherspoon audition for the lead part following much persuasion from newcomer director Robert Luketic. In the end, Witherspoon landed the part of Elle, which has gone down in history as one of the greatest role in feminist pop culture.
Reese Witherspoon had just given birth when she landed the role of Elle Woods
When production for Legally Blonde began in October 2000, Witherspoon found herself balancing being a new mom on top of her acting career. The actor had given birth at age 23 to her daughter, Ava, in 1999 and found it challenging to keep up with all of the responsibilities on her plate.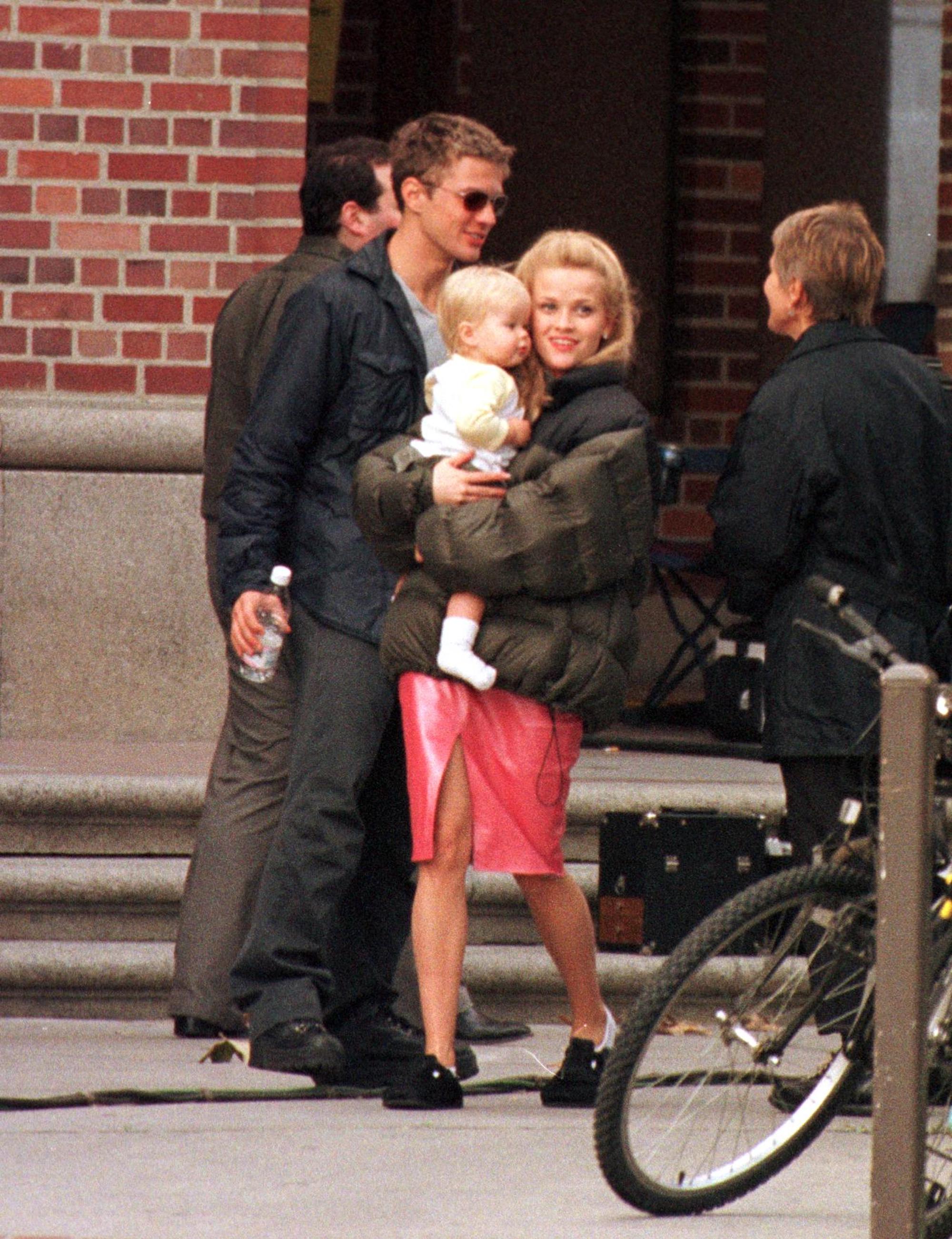 Thankfully, Witherspoon had her then-husband, Ryan Phillippe, who she credits for helping her get through it all.
"I couldn't have done it without Ryan's support. I was worried that I wasn't getting enough sleep because my daughter Ava was sick quite often during the shoot and there were a lot of days when I didn't think I could pull it off," Witherspoon previously told Cinema. "Ryan was there every day for me and to take care of Ava. He kept telling me that everything was going to work out fine and that I should stop freaking out. That's exactly the kind of reassurance I needed. I didn't think I could juggle being a mother and looking after a young baby."
'Legally Blonde' helped put Reese Witherspoon on the map
Legally Blonde was released on July 13, 2001. Its opening weekend grossed about $20 million in the box office, making it a mega-hit for MGM Studios. The film grossed $96.5 million in North America and $45.2 million elsewhere, giving it a worldwide total of $141.7 million.
The movie went on to earn Witherspoon a Golden Globe nomination for Best Actress – Motion Picture Musical or Comedy. It also landed her a nomination at the 2002 MTV Movie Awards for Best Female Performance.
Since starring in Legally Blonde, Witherspoon has had a fascinating life in Hollywood. In a town that eats people up and spits them out regularly, she's managed to have a ridiculously stable career over the past two decades. Not only has she starred in some of the most acclaimed and highest-grossing films in the 2000s and 2010s, but the actor has also won numerous accolades for her performances, including an Academy Award, BAFTA Award, and Golden Globe Award.
Today, she's still taking Hollywood by storm and doesn't seem to be slowing down anytime soon.