How Old Will Young Loki Be in the MCU: Who Will Replace Tom Hiddleston?
Rumor has it that Marvel Studios is planning to introduce a younger version of Loki in the Disney+ series coming soon. According to insider reports, the character will come to replace Tom Hiddleston's Loki following an appearance in Love and Thunder. Considering Tom Hiddleston has been with the MCU since Thor's first outing, it should come as no surprise that the actor may be looking to explore ventures outside the superhero realm.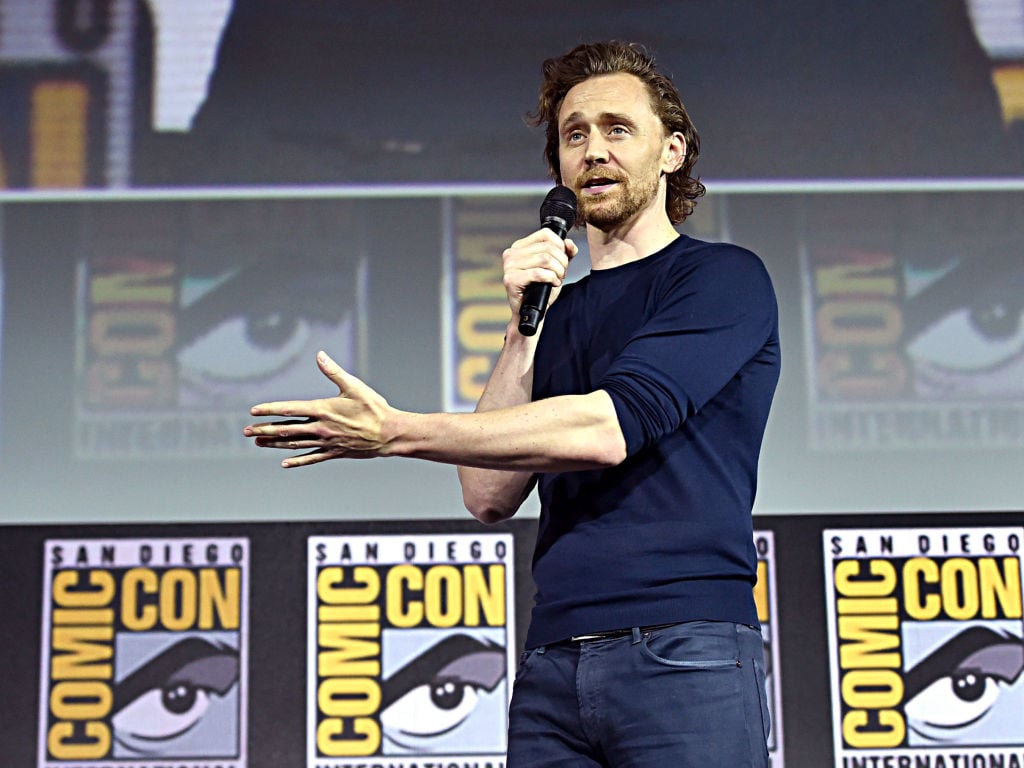 While Tom Hiddleston may be prepping to abandon the God Of Mischief, another actor is planning to step into his shoes. Who is set to play young Loki, and how old will the actor be? Will the actor be a mere boy — making toys disappear while other children play with them — or an adolescent, with teenage rebellion and malevolent misbehavior at the core of his characterization? 
Recent insider reports reveal that Marvel Studios may be eyeing an up and coming young actor — 17 years old — to take on the iconic baddie with a complex history and a great degree of internal turmoil. 
Marvel Studios is reportedly eyeing 'Stranger Things' star Finn Wolfhard for MCU's Loki 
According to We Got This Covered,  sources close to the outlet confirmed that the studio is eyeing the Stranger Things star for the role. The same sources who knew Daniel Radcliffe was in the running for Moon Knight and that Tom Holland was in talks for Venom 2 dropped the scoop.
Finn Wolfhard became a household name when Stranger Things, the Netflix phenomenon starring Millie Bobby Brown, premiered; however, he has since gone on to star in It: Chapter 2, Dog Days, The Goldfinch, The Addams Family, and more. In short, he's a hot commodity when it comes to young actors in Hollywood at the moment. 
Taking on a character in the Marvel Cinematic Universe (MCU), likely for multiple movies, would abruptly bring Wolfhard into the largest limelight known to cinema, only augmenting and hastening his ascension to A-list status. Not to mention, he looks the part; one could easily see Wolfhard growing up to look like Hiddleston. However, he is not the only actor in the running. 
Finn Wolfhard is not confirmed, but the age range is likely set in stone 
We Got This Covered notes that, just because the studio may be eyeing the actor, does not mean he has been contacted. In short, other actors may climb into the suit; however, not many other names have made their way into public discussion. 
Seeing that the studio is looking at Wolfhard, it's likely that Marvel plans to go for a teenager over a child, as such would be more realistic if the character plans to pose a major threat to older and wiser individuals down the line. 
Here's to hoping that whoever gets the role can adequately portray a younger Loki, and pay homage to Hiddleston's performance — emulating his disposition and demeanor without faulting to mimicry. The challenge is not an easy one, as Hiddleston has been hailed by audiences and critics alike for his take on the infamous God of Mischief.