How Prince's Death Saved Chaka Khan and Her Sister's Life: 'We Knew It Was Time'
Chaka Khan had a career before Prince came along, but for many, the two are inextricably linked, thanks to her 1984 cover of his song "I Feel for You." That title came to have an even deeper meaning in the wake of Prince's unexpected death in 2016. 
Khan  had been undergoing her own struggles with prescription drugs at about the same time, and the death of her friend prompted her to snap to so that she would not continue down his fateful path. Now she's making music with a Disney princess. 
How Prince and Chaka Khan crossed paths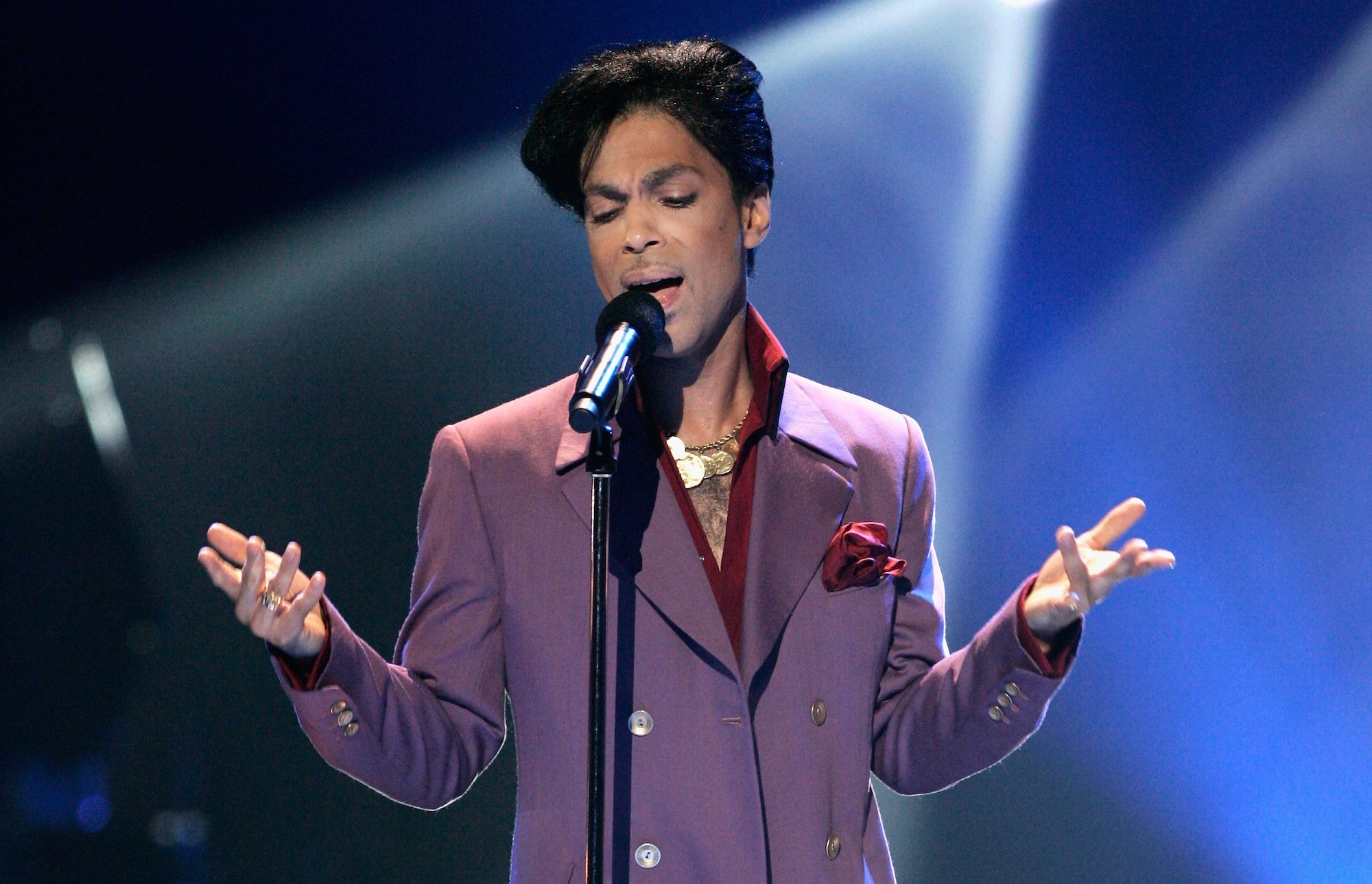 According to Biography, Khan first rose to fame in the 1970s with the band Rufus, which had its biggest hit with the 1974 song "Tell Me Something Good" written by Stevie Wonder. That group continued with a string of hits until they disbanded in 1983, prompting Khan to strike out on a solo career, with several Grammys under her belt. 
Prince, according to his bio, got off to a relatively slow start in 1978, not breaking through until the next year with the top 20 hit "I Wanna Be Your Lover." That was from his self-titled second album, which also contained the song "I Feel for You," his version of which was not released as a single. His star gradually rose until it exploded with the 1982 album 1999, with the hits including the title tune and "Little Red Corvette."
Two years later,  the album Purple Rain became a phenomenon thanks to hits like "Let's Go Crazy" and "When Doves Cry." By the mid-1980s, Prince was so popular that other people started scoring hits with his songs, including Sinead O' Connor with "Nothing Compares 2 U" and the Bangles with "Manic Monday." This included Khan, whose cover of "I Feel for You," peaked at number 3 on the Billboard Hot 100 and became arguably her best known track. 
How Chaka Khan cleaned up after Prince's death
Khan's association with Prince continued in the ensuing years, with Khan recording for Prince's record label in the late 90s. Prince's run of hits continued as hers began to fade. Prince had his own struggles, notably with Warner Bros., whom Prince complained treated him poorly. At the same time, Prince had other struggles that were not widely reported, including one with painkillers. 
This culminated in Prince's untimely death on April 21, 2016 from an accidental overdose.  Khan had been planning a tour at the time, and she had been taking the same medication as Prince. She decided to go into rehab with her sister, releasing this statement per USA Today. 
"Unfortunately, I will miss concert appearances over the summer," she said. "However, it's vital that I put my health and well-being first. I know that I am disappointing some of my fans, but I also know they would want me to recover and be well and healthy … The tragic death of Prince has had (our family) rethinking and reevaluating our lives and priorities. We knew it was time to take action to save our lives."
What is Chaka Khan doing now?
Khan worked through her issues, continuing to make music.  One of Khan's other well-known songs was "I'm Every Woman," from her first solo album in 1978, with that song later being covered by Whitney Houston. Now, for International Women's Day, Khan has recorded a new version of the song with Broadway star Idina Menzel, AKA the voice of Elsa from Disney's Frozen. 
"Women, we don't get enough accolades or enough of this kind of attention. Women should be revered in the highest of ways. Women are the crazy glue holding the stuff together, in the family unit, on this planet, everywhere," Khan told CNN.