How Princess Diana and Prince Charles Made the Balcony Kiss a Royal Wedding Tradition
One would think that royal traditions have an elaborate and meaningful backstory about how they got started. While this may be the case for some royal traditions, it's not the case for all.

Take Princess Diana and Prince Charles' Buckingham Palace balcony kiss after their wedding ceremony for instance. It didn't have a meaningful or thought-provoking backstory. Keep reading to learn why the royal couple shared a kiss on the balcony at Buckingham Palace thus starting a new royal tradition.

The forgotten wedding tradition

It's a wedding tradition to end the ceremony with a kiss. During the wedding of the century, Prince Charles forgot to kiss Princess Diana at the end of their wedding ceremony at St. Paul's Cathedral.
As History.com points out, maybe the fact that Prince Charles forgot to kiss his bride foreshadowed future events in their marriage, or it could've been stage fright. There were 3,500 guests in attendance for the ceremony and millions upon millions of people watching on live television.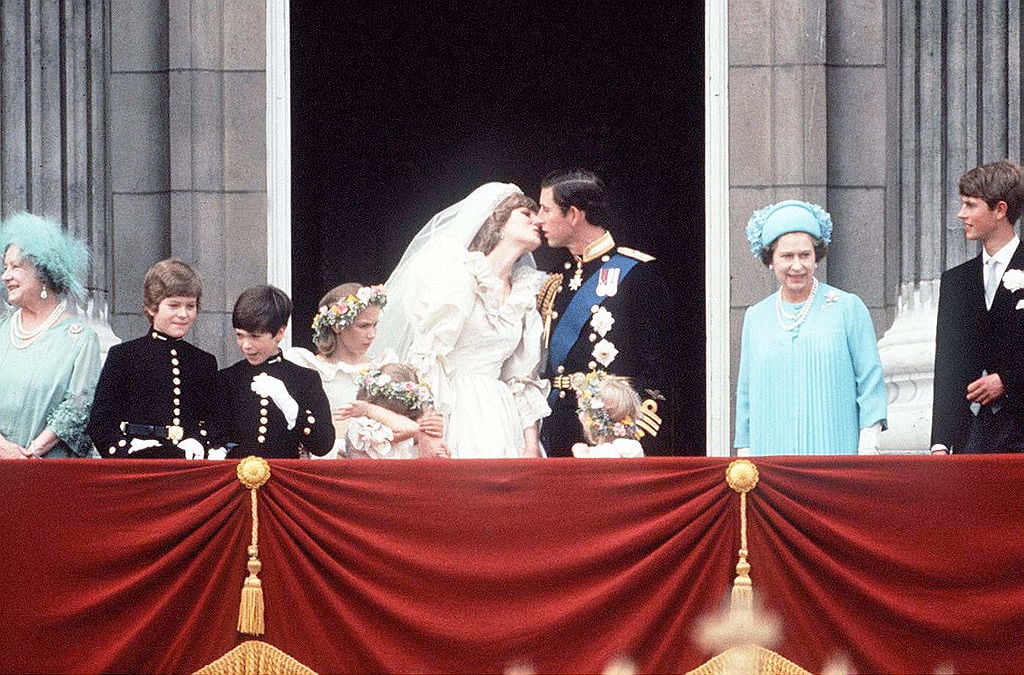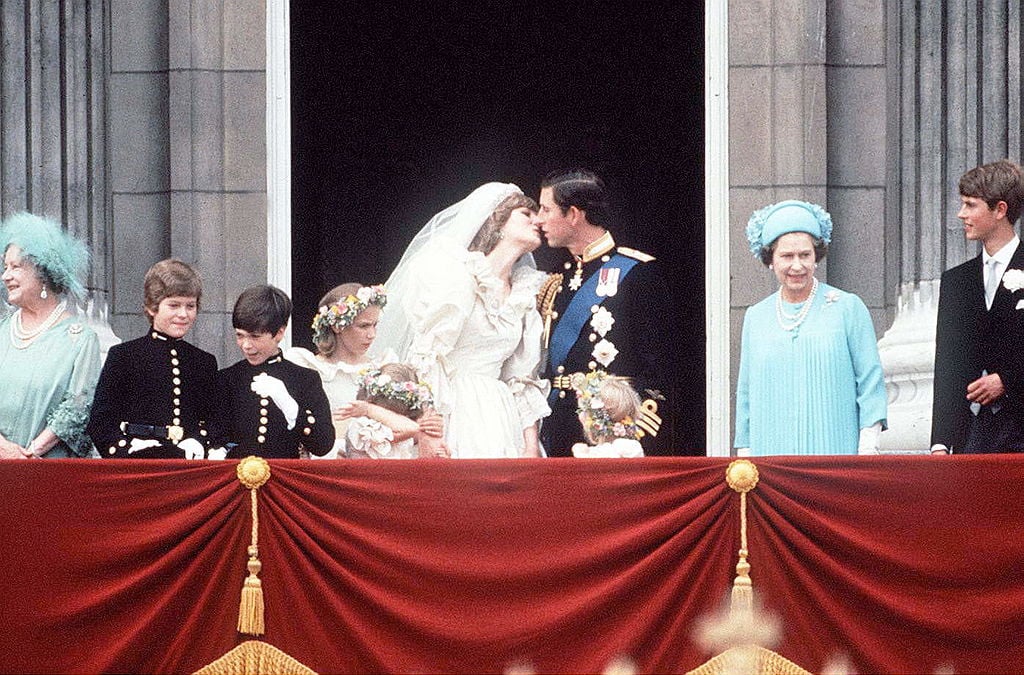 The forgotten kiss may have been part of the reason why the princess deemed her wedding day of all days, "the worst in her life."

Because Prince Charles forgot to kiss his new bride at St. Paul's Cathedral, the couple made up for it by kissing on the balcony at Buckingham Palace after the ceremony. Prince Charles and Princess Diana stood on the balcony overlooking thousands of well-wishers where they shared their first kiss as a married couple.

Their now-famous kiss began a royal wedding tradition that Prince Andrew and Sarah Ferguson followed five years later at their royal wedding.

Prince William followed the tradition

When Prince William married his longtime girlfriend, Kate Middleton, at Westminster Abbey in 2011, they too followed in the footsteps of the prince's parents and shared a kiss on the balcony of Buckingham Palace after their wedding ceremony.

The image of them kissing on the balcony became another iconic image for the royal family. Grace van Cutsem, one of the bridesmaids in the wedding party and Prince William's goddaughter, also made the moment memorable. She covered her ears and had a grumpy look on her face as she stood next to Middleton and Prince William while they kissed. The images and video footage of van Cutsem quickly went viral.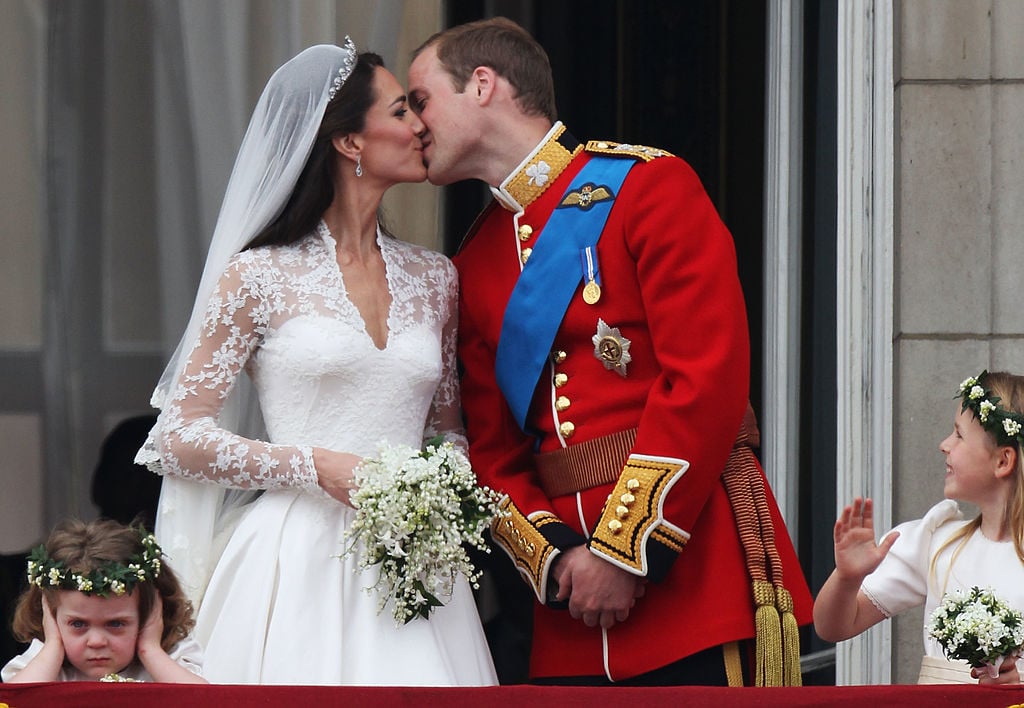 Prince Harry didn't follow balcony kiss tradition

Prince Harry skipped the tradition of kissing on the balcony at Buckingham Palace when he and Meghan Markle got married in 2018. Why? Because they wed at St. George's Chapel inside Windsor Castle, which doesn't have a balcony.

After their wedding ceremony, Markle and Prince Harry left the chapel together and stood at the top of the steps where they shared their first kiss as a married couple.

Now the Duke and Duchess of Sussex, Prince Harry, and Markle honored the late Princess Diana in a number of ways on their wedding day.
They had their engagement photo call in Diana's favorite gardens, the Sunken Garden at Kensington Palace. And Prince Harry proposed to Markle with a ring he designed using two diamonds from his mother's personal jewelry collection and another stone from Botswana, a place close to his heart and a place that has significance for him and Markle as a couple.