How Did Rapper André 3000 Come Up With His Name?
It's not uncommon for rappers to change their names. Building a brand and music empire sometimes requires artists to make adjustments. And joining the ranks of countless others, André 3000 of OutKast fame changed his stage name.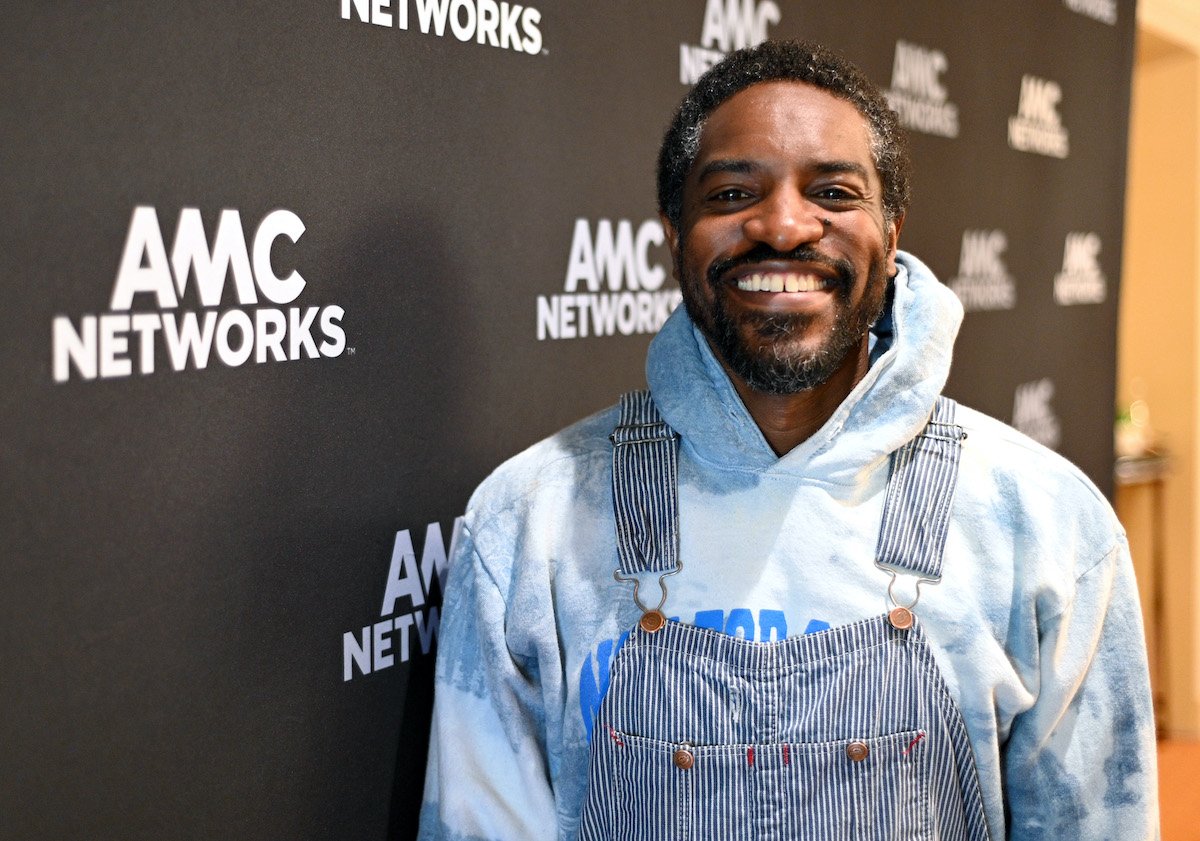 So, what was his name before he adopted the André 3000 moniker? And what prompted him to distinguish himself with this name? It turns out there are a few speculations out there about what inspired the name change. There are also some juicy details about what André 3000's doing these days.
André 3000 changed his stage name
You might remember him as André or Dré. But André Lauren Benjamin, the popular frontman with Big Boi of the group OutKast, decided a name change was in order. Before the group's fourth album Stankonia landed, André decided to officially make the change to André 3000.
Many speculate, including High Snobiety, his choice to affect a name change was intended to help differentiate himself as an artist and a brand. Dr. Dré was already a household name and surging as an industry icon. It only makes sense the OutKast rapper would seek to create an image and name of his own. 
Others suggest, too, that the idea behind choosing the "3000" is somehow similar to another artist's decision to use "3000." Kook Keith used it as an add-on for his debut album, "Dr. Octagonecologyst." At this point, though, there is only speculation, and André 3000 hasn't offered official insights regarding his motives for the name change. 
A super-successful music career
André 3000's music career is a successful one. He started back in high school, according to Britannica, where he joined forces with Big Boi and developed their own style of funk and hip-hop sounds. They first formed a rap group called 2 Shades Deep and began recording in a basement studio. It was 1993, though, when the duo released their first smash, as a new group called OutKast, that the limelight began to shine on André 3000, who was still André back then.
Come 1994, OutKast released their debut album, Southernplayalisticadillacmuzik, to huge commercial success. Almost immediately, the dynamic duo frontmen became known for catchy hooks, live instruments, and stylish theatrics not seen before in hip-hop. ATLiens was their follow-up album two years later, with the popular hit "Elevators" and sold 1.5 million copies.
The double-platinum album Aquemini launched in 1998 and earned the group a Grammy nomination for the single called "Rosa Parks." By 2006, the group had won three Grammy Awards, including album of the year, best urban/alternative performance, and best rap album. And "Hey Ya!" was blaring from every fan's car at the highest volume as a huge hit.
What's André 3000 been up to lately?
OutKast took a hiatus in 2007 but reunited in 2014 for a festival tour for the fans. And since then, the group did reissue their Stankonia album, featuring new material and unreleased extras to commemorate the album's 20th anniversary. But what's new with André 3000? As Class of 3000 points out, he appeared on a variety of remixes, including some with Jay-Z, Big Boi, and John Legend. André 3000 did mention then that he was working on a solo rap album, citing the fanfare around these remix collabs has inspired him to get back to it.
As Rolling Stone put it, do we really expect more? André 3000 might not ever consider releasing a full body of music, and that's ok. The now in his mid-40s, his roster of accomplishments is long with six OutKast albums, a Cartoon Network TV show, a Dungeon Family compilation, a Will Ferrell comedy, a host of collabs with other artists, and a passion for animal rights, is quite noteworthy.
There may not be a fresh OutKast album coming soon, but it certainly doesn't mean you can't enjoy a little flashback to those wildly successful albums. André 3000 doesn't have to tell us why he does or doesn't do anything. His long history of success is proof, regardless of his name change.