How Rebecca Ferguson Feels About David Lynch's 'Dune' Compared to Denis Villeneuve's
There have been several Dune adaptations. And in fact, one Dune movie is famous for not being made. Rebecca Ferguson stars in Denis Villeneuve's Dune adaptation. And in a recent interview, she shared how she feels about Villeneuve's movie compared to David Lynch's Dune from 1984.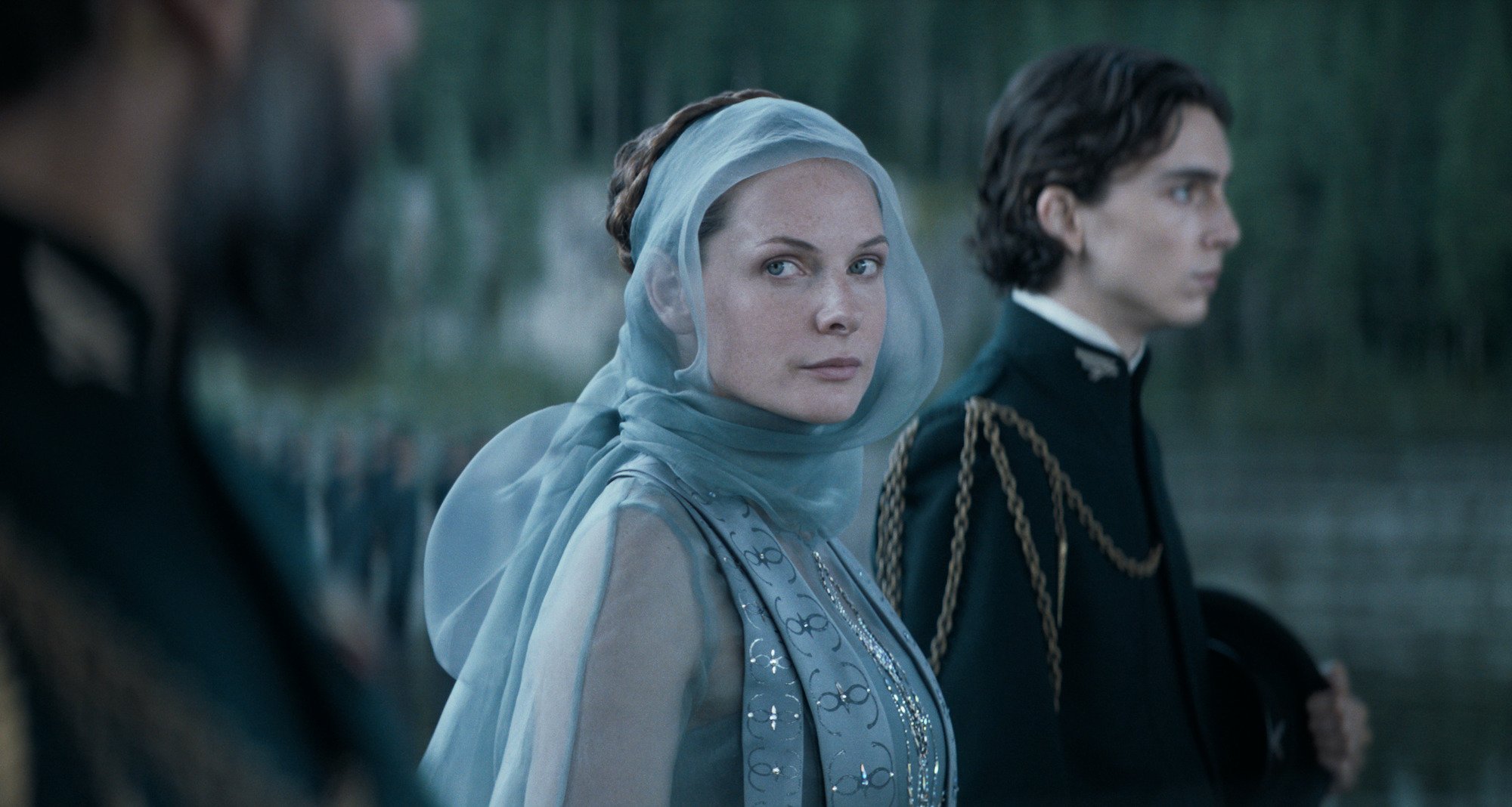 Denis Villeneuve's 'Dune' adaptation vs. David Lynch's 'Dune'
Lynch's Dune cast featured Kyle MacLachlan as Paul Atreides, Francesca Annis as Lady Jessica Atreides, Sean Young as Chani, Virginia Madsen as Princess Irulan (she'll be introduced in Dune: Part Two), Siân Phillips as Reverend Mother Gaius Helen Mohiam, Jürgen Prochnow as Duke Leto Atreides, Patrick Stewart as Gurney Halleck, and more.
Ferguson almost turned down playing Lady Jessica (Charlotte Rampling did in the 1970s — more on that later). She feared Jessica was similar to her past roles. In Lynch's version, Jessica takes more of a back seat than she does in the book. But Villeneuve planned on making Jessica's character more similar to Frank Herbert's book version. Ferguson didn't see Lynch's Dune before working on Villeneuve's adaptation. But she told IndieWire the differences between Villeneuve and Lynch's Lady Jessicas is what stood out most to her once she did.
Ferguson said she was struck by how Villeneuve "really changed it, and heightened, and activated [Lady Jessica]" in comparison to Lynch's Dune. She also loved that Villeneuve placed equal importance on every subplot. She said:
"It's a focus on it when he talks about it, because it's a great conversation. But I didn't feel like we had genders on set. And that, for me, is true equality. He just, I think smartly, explained his story, and the story that he explained the heightened story of Jessica. There was no pushing anything [else] down. It was his story and how he believes that it needed to be told for the audience of today. Whether it was raising Jessica or the geopolitical environmental resource [subplot], it's his version."
RELATED: 'Dune': The Pivotal Shot Rebecca Ferguson Pitched to Denis Villeneuve
How many 'Dune' movies are there?
Villeneuve spent nearly two hours explaining his vision for Dune to Ferguson, who "came in as a novice" to Herbert's story.
"I got Denis' love project handed to me for an hour and a half," she said. "And I fell in love with his love for this world."
Lynch's adaptation was the first Dune movie to come out in theaters, but he wasn't the first to try. Alejandro Jodorowsky famously tried to make a Dune movie that would've been over 10 hours long. Jodorowsky's Dune was in development in the 1970s. And he wanted Salvador Dalí and Rampling in the cast as the emperor and Jessica. Rampling turned down the role because the director wanted extras defecating on camera in one scene. The Dune music was also going to be made by Pink Floyd. The movie never happened, but a documentary about its potential creation, Jodorowsky's Dune, came out in 2013.
The Sci-Fi channel (now SyFy) made Dune TV mini series in 2000 and 2003. The first was called Frank Herbert's Dune. The second was based on the other Dune books and called Children of Dune. James McAvoy played Leto Atreides II, Paul's son, in the 2003 series.
RELATED: 'Dune' Gom Jabbar Scene Is One of the Film's Most Important — Denis Villeneuve Explains Why
'Dune: Part Two' comes out in 2023
Villeneuve will direct Dune: Part Two, set for an exclusive theatrical release on Oct. 20, 2023. While it's further down the line, he also hopes to make Dune Messiah.
Villeneuve's Dune adaptation had a star-studded cast. And many of them will return for the sequel. But there are a lot of exciting characters still to be introduced in Villeneuve's second installation of his sci-fi franchise. And if it's anything like its predecessor, Dune: Part Two is going to be one incredible cinematic event.
Dune: Part One is now in theaters and on HBO Max.