How Rebel Wilson Hallucinated Herself Into Her Acting Career
Rebel Wilson is a beloved Australian actress, best known for her work in comedies such as the Pitch Perfect series. Wilson is outspoken and eccentric, providing a breath of fresh air in an industry where everyone often seems very similar.
Wilson has managed to achieve a great deal of success in the movie business in a relatively short timeframe, surprising critics everywhere. Still, there was a time when Wilson wasn't even sure what her future would hold.
As Wilson admitted in a recent interview, she ended up going into acting purely as the result of a serious illness.
Where was Rebel Wilson born?
Wilson was born in Australia in 1980. Wilson has two sisters and a brother, and as a child, her mother worked as a professional dog handler.
As a child, Wilson excelled in school and showed a great affinity for mathematics. Wilson attended the University of South Wales, graduation in 2009 with dual Bachelor of Arts and Bachelor of Laws degrees.
As a young woman, Wilson visited South Africa with Rotary International. At loose ends regarding what she should choose as a career, Wilson spent her time in South Africa working with local people and trying to plot out her future.
Wilson eventually contracted malaria while in South Africa, a tropical disease that can have some truly serious side effects. As she later described, she was advised by area doctors to take medication to prevent getting the disease in the first place but was disturbed by some of the recommended medication's harsh side effects.
Rebel Wilson hallucinated about an acting career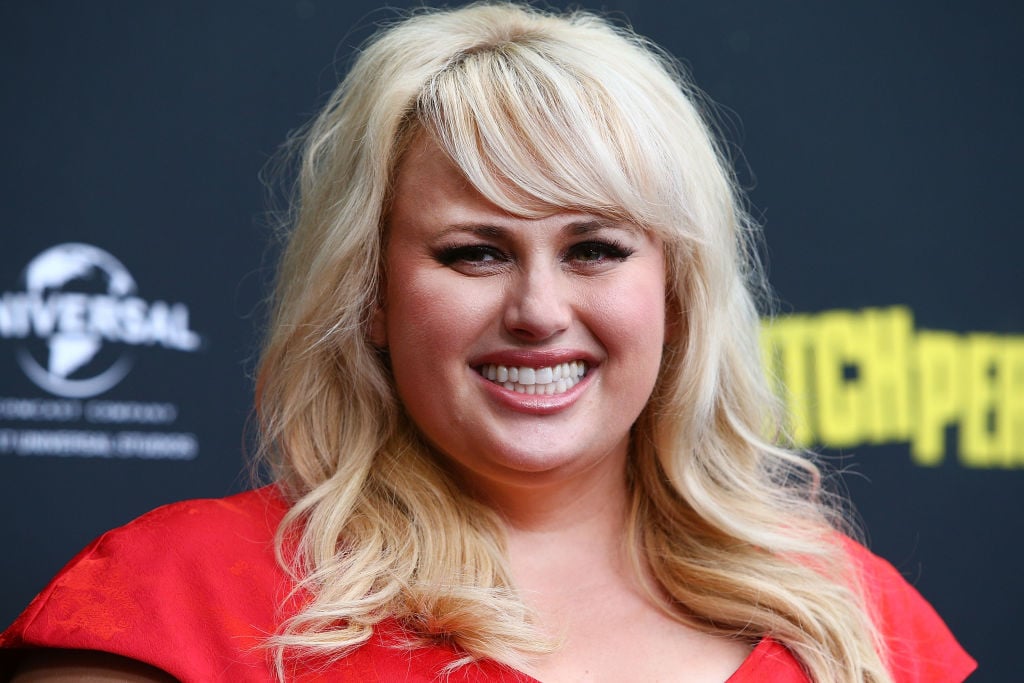 Unfortunately, Wilson was hit hard by the disease and ended up having to go to the hospital for treatment. While in the hospital and taking drugs to combat malaria, Wilson recalled having extremely vivid hallucinations.
She later stated: "I'm just lying there in hospital, can't really hear, can't really watch TV and I was just hallucinating on the drugs that I was an actress."
Wilson even had a vision of herself on a stage making an acceptance speech. The hallucinations changed the course of Wilson's life and she decided to go after a career in the entertainment business.
In the early 2000s, she began studying theater, working with local groups in Sydney. After breaking into the comedy scene in her home country of Australia, Wilson moved to Hollywood in 2011, making a name for herself in America with roles in films such as Bridesmaids and What to Expect When You're Expecting.
Arguably, Wilson's most popular role has been as the raunchy Fat Amy in the Pitch Perfect series. In those films, she was able to show off her comedy skills as well as her natural ability to work well with an ensemble cast.
What's next for Rebel Wilson?
Wilson has most recently appeared in Isn't It Romantic and The Hustle, opposite Anne Hathaway. She also made an appearance in the much-maligned animated musical Cats, playing Jennyanydots.
Up next, Wilson will be appearing a remake of Goldie Hawn's iconic eighties movie Private Benjamin and The Social Life with Amanda Seyfried.
Wilson has also been in the headlines recently for her dramatic weight loss. To lose weight, Wilson committed to a regular exercise routine and started eating healthier, cutting out junk food and processed snacks. It's clear that Wilson has a bright future ahead of her, between her new commitment to health and the incredible success that she has achieved in Hollywood.