How Regis Philbin Cheered a Grieving Nation After 9/11 on 'The Late Show With David Letterman'
With the passing of Regis Philbin, the television great's fans and friends are looking back on his life with sorrow, yes, but also with affection and a remembrance of the smiles and laughter he created.
One of his biggest fans, none other than retired late-night show host David Letterman, expressed his sorrow at losing his friend this week saying, "When he retired I lost interest in television."
The former Live host held a number of impressive distinctions in his career, and one of them was connected to The Late Show With David Letterman.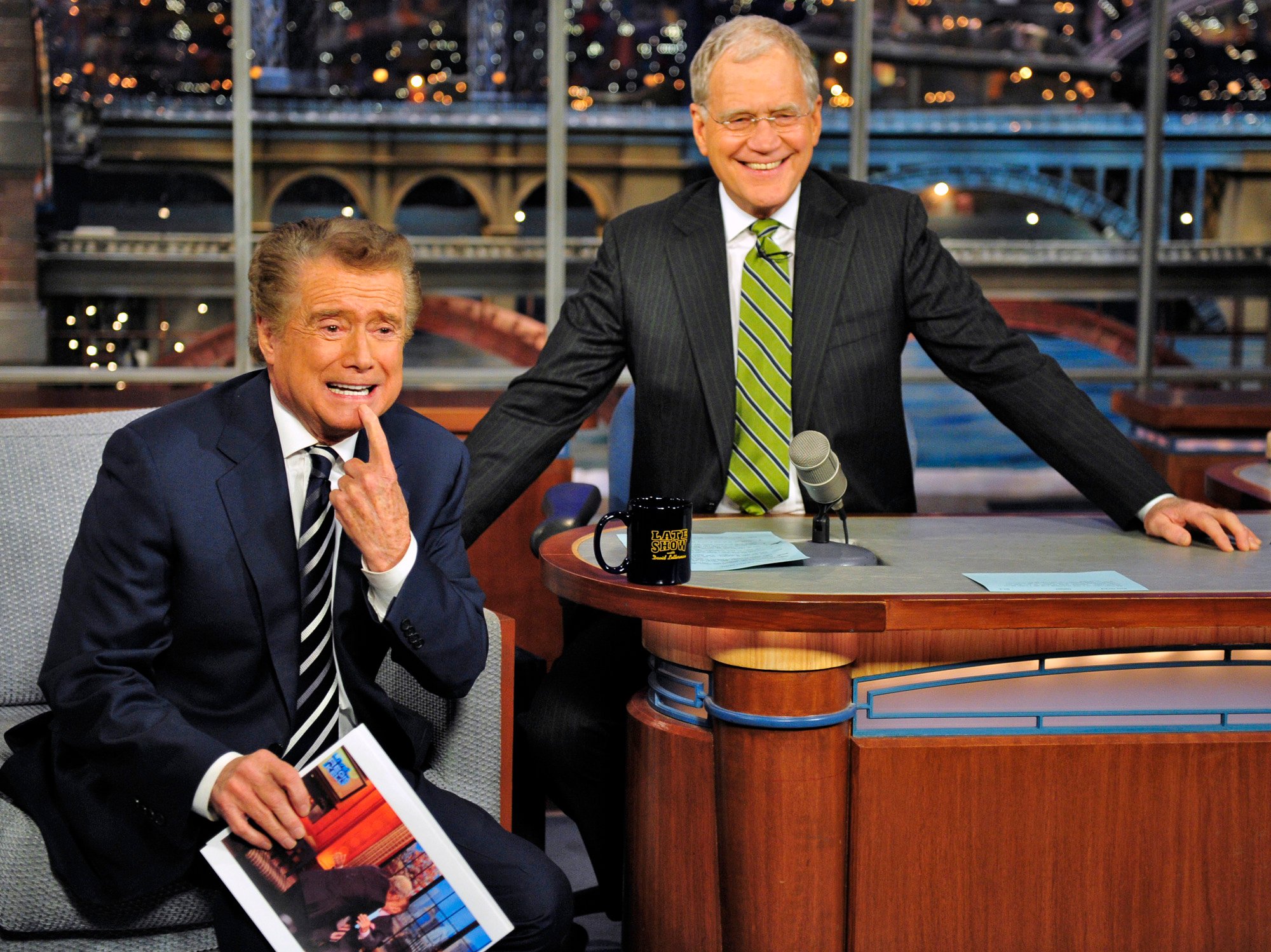 RELATED: Why Regis Philbin Didn't Talk to Kellly Ripa Before the Shows
David Letterman called Philbin 'the best guest we ever had'
RELATED: What Was Regis Philbin's Net Worth Prior to His Death?
Letterman, the host of Netflix's My Next Guest Needs No Introduction, and Regis Philbin were good friends with a long history. In fact, Letterman chose Philbin to cover for him on his late-night show while he recovered from quintuple-bypass surgery in 2000.
Not one to make many public appearances or statements, it speaks volumes that Letterman tweeted his grief at losing his friend.
"Regis is in the same category as [Johnny] Carson," Letterman posted. "Superlative. He was on our show a million times, always the best guest we ever had, charming, lovable and could take a punch. When he retired I lost interest in television. I love him."
What Regis Philbin had to say about Letterman
The feeling was mutual as Philbin wrote in his 2011 memoir, How I Got This Way.
". . .[D]ave's the late-night guy for me," Philbin wrote. "Don't get me wrong. They're all good or they wouldn't be there. But for me Dave is the best for now and maybe for all time. I'm just happy to be a small part of his program and of his own remarkable legacy."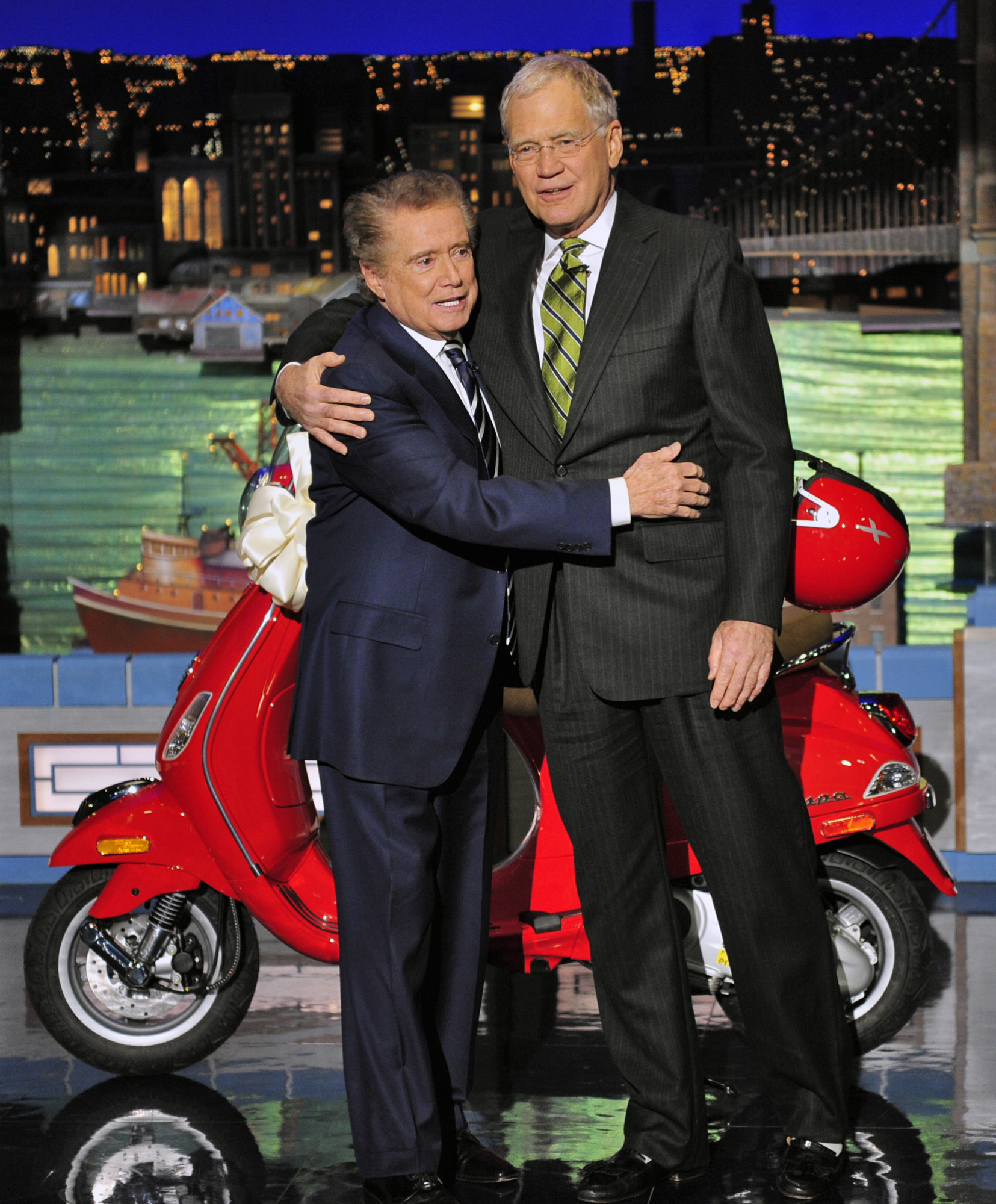 The father of four compared Letterman to the legendary late-night hosts of old: Steve Allen, Jack Paar, and of course, Johnny Carson.
"He has Steve Allen's imaginative spontaneity," Philbin wrote in his memoir. "He's learned to turn interviews with the biggest names into events – thoughtfully probing away like Jack Paar did . . .And he has that midwestern flavor like Johnny; He can deliver a monologue, especially as he's grown through the years, with that Carsonesque command and sly dexterity."
Regis Philbin appeared on 'The Late Show With David Letterman' after the 9/11 attacks
Philbin appeared on Letterman's late-night show more times than any other guest, a total of 150 visits. It's telling that Letterman invited Philbin to come on his program on the first show following the September 11, 2001 attacks.
In his memoir, Philbin touched on the poignancy of the moment, and how, on September 17, 2001, he got an understandably distressed and scared audience to laugh a little.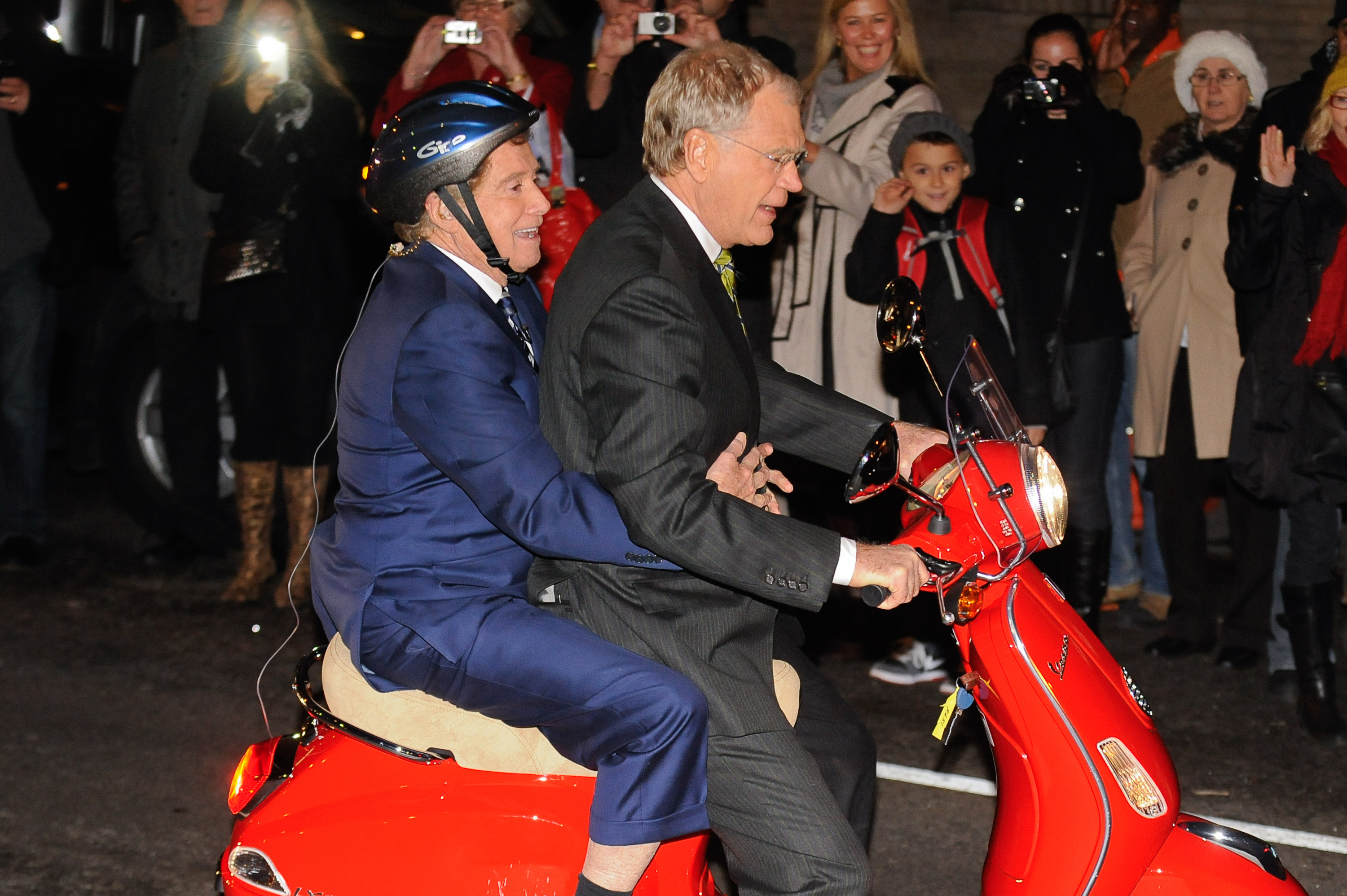 "Once I'd gotten to be a dependable presence in that guest chair, calls for yet another appearance would come at times when I least expected them," he said. "One such call came at perhaps the grimmest moment our country had ever seen – in the immediate aftermath of [9/11]."
The television icon described the mood on the set of Letterman's show after the attacks on the US and how daunting it felt to address what had happened.
"Finally it was my turn," he wrote. "It seemed to be dark and gloomy out there on the set. The audience was silent. There hadn't been a laugh on TV since this disaster. Dave wanted to know my thoughts, my reaction. I was as distraught as anyone, and when I finally ended my comments, I said, 'Look, let me tell you how we can end this quickly. Send Kathie Lee over there. She'll straighten them out in a hurry!' . . . Like that, it was okay to laugh again, just a little. . . It was a night to remember."
And Philbin's was very much a life to remember.
RELATED: Was This the Reason Behind Kelly Ripa and Regis Philbin's Fallout?