How Rihanna 'Strongly' Inspired a Marilyn Manson Album
Marilyn Manson is an industrial metal artist, however, that doesn't mean he can't take inspiration from more mainstream celebrities. For example, he once said Rihanna influenced one of his band's albums. Here's a look at the Rihanna performance that impacted him deeply.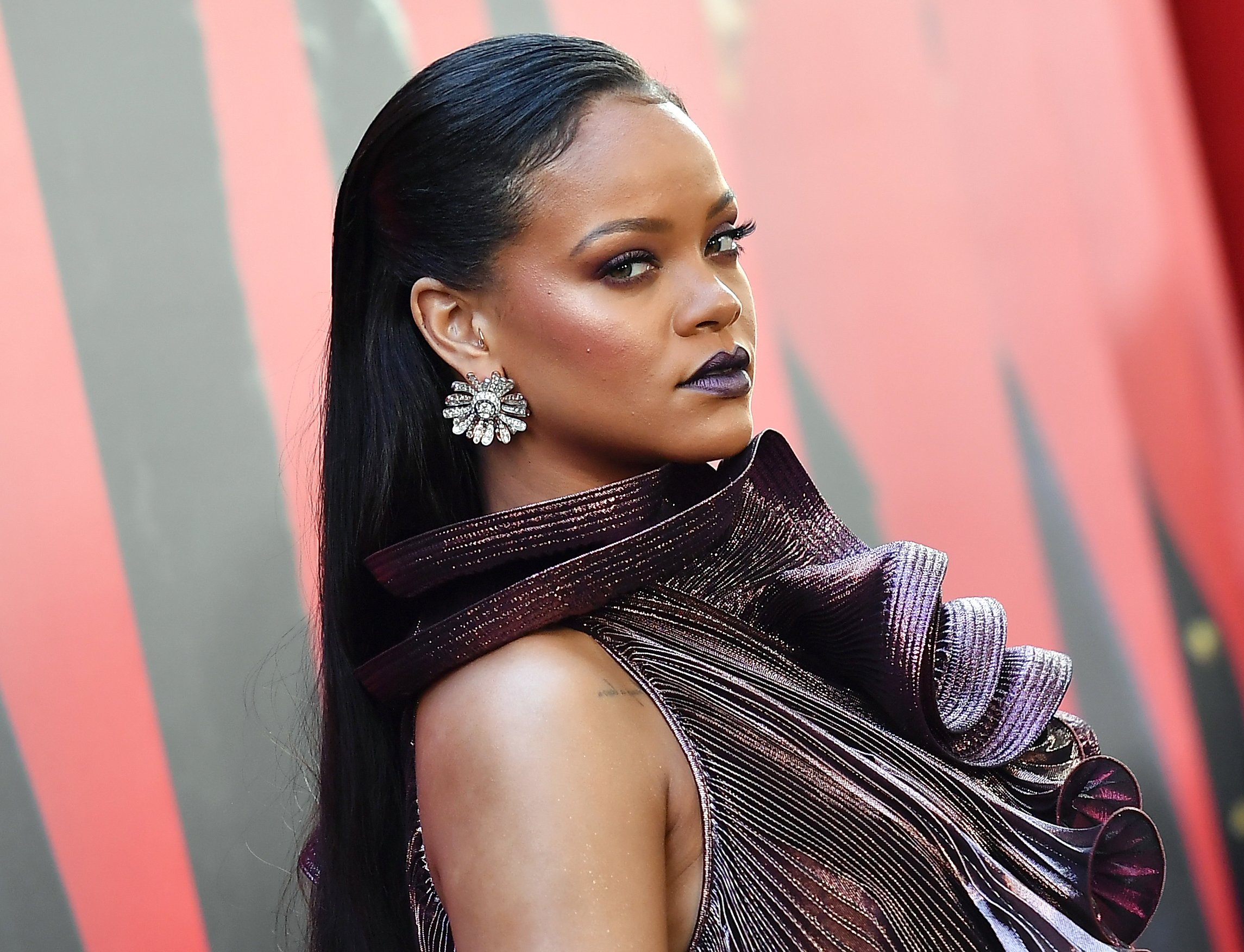 Marilyn Manson really likes some of Rihanna's music
Manson spoke with Bryce Segall of Consequence of Sound during the promotional cycle of his band's album Heaven Upside Down. During the interview, he spoke about everything from Trump Tower to the Book of Revelation to reenacting John F. Kennedy's assassination for his video for "Coma White." Manson discussed the possibility of working with rapper Lil Uzi Vert and Segall asked Manson what rap songs he enjoyed. Oddly enough, Manson started talking about Rihanna's soul ballad "Love on the Brain."
"I like stuff that is really hard and heavy," he said. "Strangely enough, if you were to ask me what one of the records was that influenced this album strongly, and it can't be taken literally, is Rihanna. Her last record." The record in question was Anti, one of Rihanna's most ambitious albums. Rolling Stone included it at No. 230 in their list of The 500 Greatest Albums of All Time.
RELATED: Rihanna: Her Hit Whose Lyrics Were Supposedly Inspired by God Himself
The Rihanna song that inspired 'Heaven Upside Down'
Manson told Consequence of Sound "That one song, 'Love on the Brain,' it really hit me because I saw her perform it, and she just meant it. I think that's maybe what rappers like about me — they see it as being sincere and real. I think that's as much a part of rap culture as it was of punk rock and real rock or whatever you wanna call anything. It's not about how many tattoos you have or if you say 'f*ck' enough in a song. It's in the way you say it and the way you live your life." "Love n the Brain" is a song about violence, a subject Manson has discussed in his own lyrics.
This interview was not the end of Manson's love for "Love on the Brain." He reached out to Machine Gun Kelly to ask him to cover the track. Machine Gun Kelly obliged, performing a pop-punk version of the song. Machine Gun Kelly's cover of "Love on the Brain" was included on the deluxe edition of his album Tickets to My Downfall.
RELATED: Rihanna's Life Inspired a Tegan and Sara Song Which Is 'Kind of F*cked'
How the public reacted to 'Love on the Brain'
Clearly, "Love on the Brain" meant a lot to Manson. Did it mean a lot to the public? "Love on the Brain" reached No. 5 on the Billboard Hot 100, making it a bonafide hit. However, Rihanna released several No. 1 hits over the course of her career, including "Umbrella," "Love the Way You Lie," "We Found Love," and others. "Love on the Brain" was a hit but it certainly wasn't one of Rihanna's biggest hits. Despite this, it's apparently the only Rihanna it to inspire a Marilyn Manson album.