How Rita Moreno Avoided Being Typecast After 'West Side Story'
Rita Moreno's life in Hollywood hasn't been easy. She's been fighting against racism and sexism her entire career in the movies. And as one of the few Latina movie stars of her time, typecasting was a constant battle. But after West Side Story, a shift occurred. And not because Hollywood improved. Rather, it showed Moreno her worth. The 89-year-old detailed how playing Anita in West Side Story changed the course of her career in a 2014 interview. And this tale was retold in the 2021 documentary film about her life, Rita Moreno: Just a Girl Who Decided to Go For It.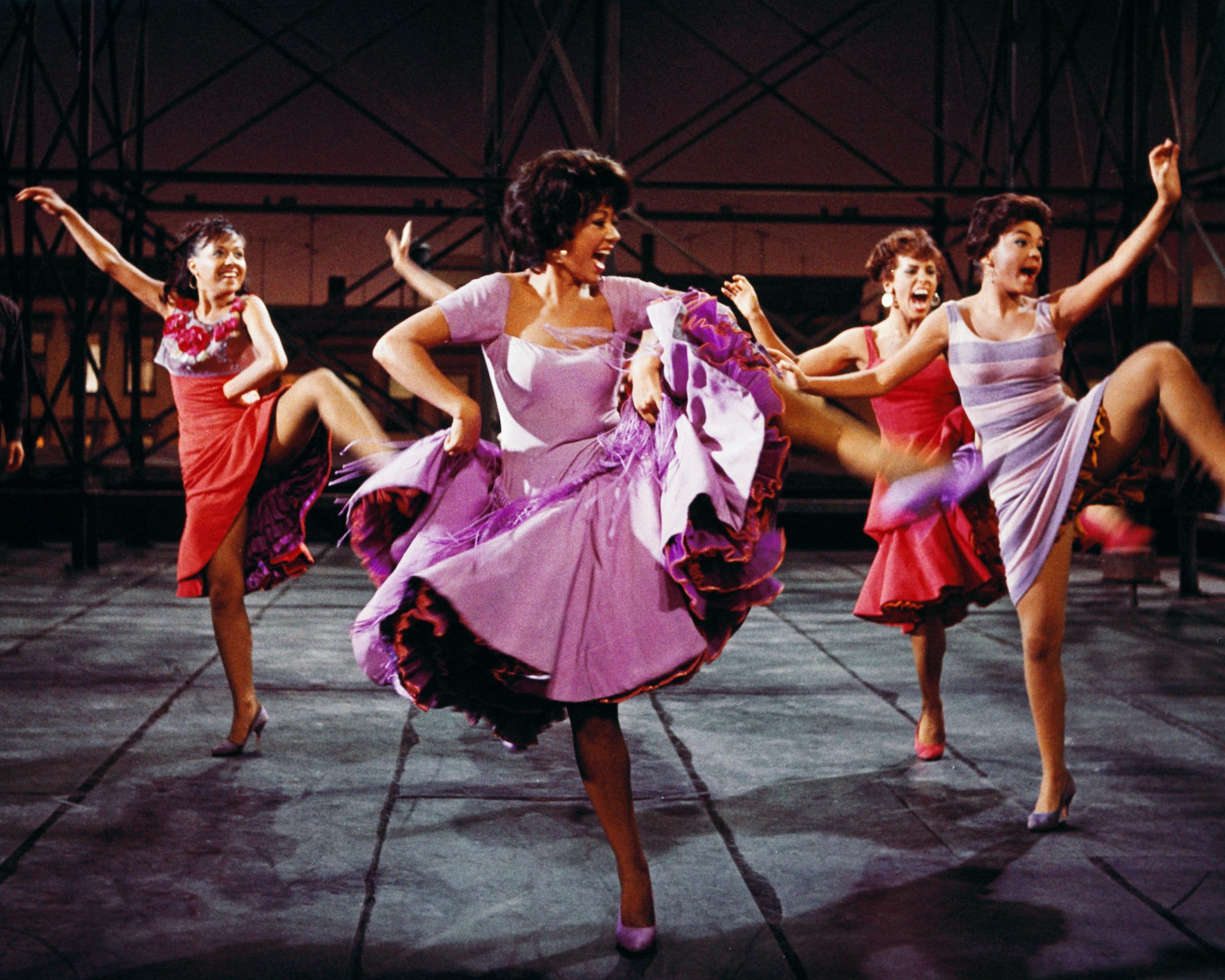 Rita Moreno was typecast for years before 'West Side Story'
The film had its television debut on Oct. 5 on PBS as part of American Masters Season 35. It gave an inside look at the EGOT winner's 70 years in Hollywood — the good, the bad, and the ugly. Moreno was one of the few Latina stars at Metro-Goldwyn-Mayer (MGM) Studios when she was young. Because of that, she was only cast in roles for women of color. And it didn't matter where those characters were from. Asian, Indigenous — Moreno played them all.
This typecasting had a harmful psychological effect because of the racist ways in which the characters were written. Moreno told Houston Public Media:
"I was only allowed to talk with an accent because I was always playing what I call, in the most divisive way possible, 'dusty maidens.' It was always very dark makeup. It was always dark, long wigs. Rarely wore shoes. I wore butt skins. I wore all kinds of costumes as opposed to just clothing. Ultimately, it's what really sent me into psychotherapy because I really began to believe that I was as unworthy as the characters that I was chosen to play."
RELATED: 'West Side Story': 1 Small Song Change Created One of the Best Scenes in Movie History — Will Steven Spielberg's Follow Suit?
Rita Moreno's 'West Side Story' character, Anita, changed her life
And then came Anita. The 1961 West Side Story movie was one of the best times of Moreno's life for many reasons. For starters, the cast got along so well she was "peeing her pants" laughing all the time. And most importantly, the Puerto Rican star was playing a Latina written with dignity at last. Moreno said:
"[West Side Story] made a difference in this sense that Anita actually became my role model. That was the first time, the first time in my professional career that I actually played a decent young woman. A young woman who had values. A young woman who had self-respect, who had a sense of dignity. I had never played a role like that. Isn't that amazing?"
"When I was playing a Latina, or a Native girl, or any one of those racial stereotypes, these girls usually were morally questionable," she added. "They were sexually easy, they were uneducated, they couldn't speak English well. They couldn't speak English at all. It was always those kinds of roles. And that's the way they were perceived by those Hollywood executives at that time."
Moreno's West Side Story character helped her heal and realize her worth. From that point on, she didn't let Hollywood executives tell her who she was. She still experiences racism in the industry even now. But she's more than equipped to call out the wrongdoing when she sees it. And she uses her influence to help and uplift other marginalized people in the arts.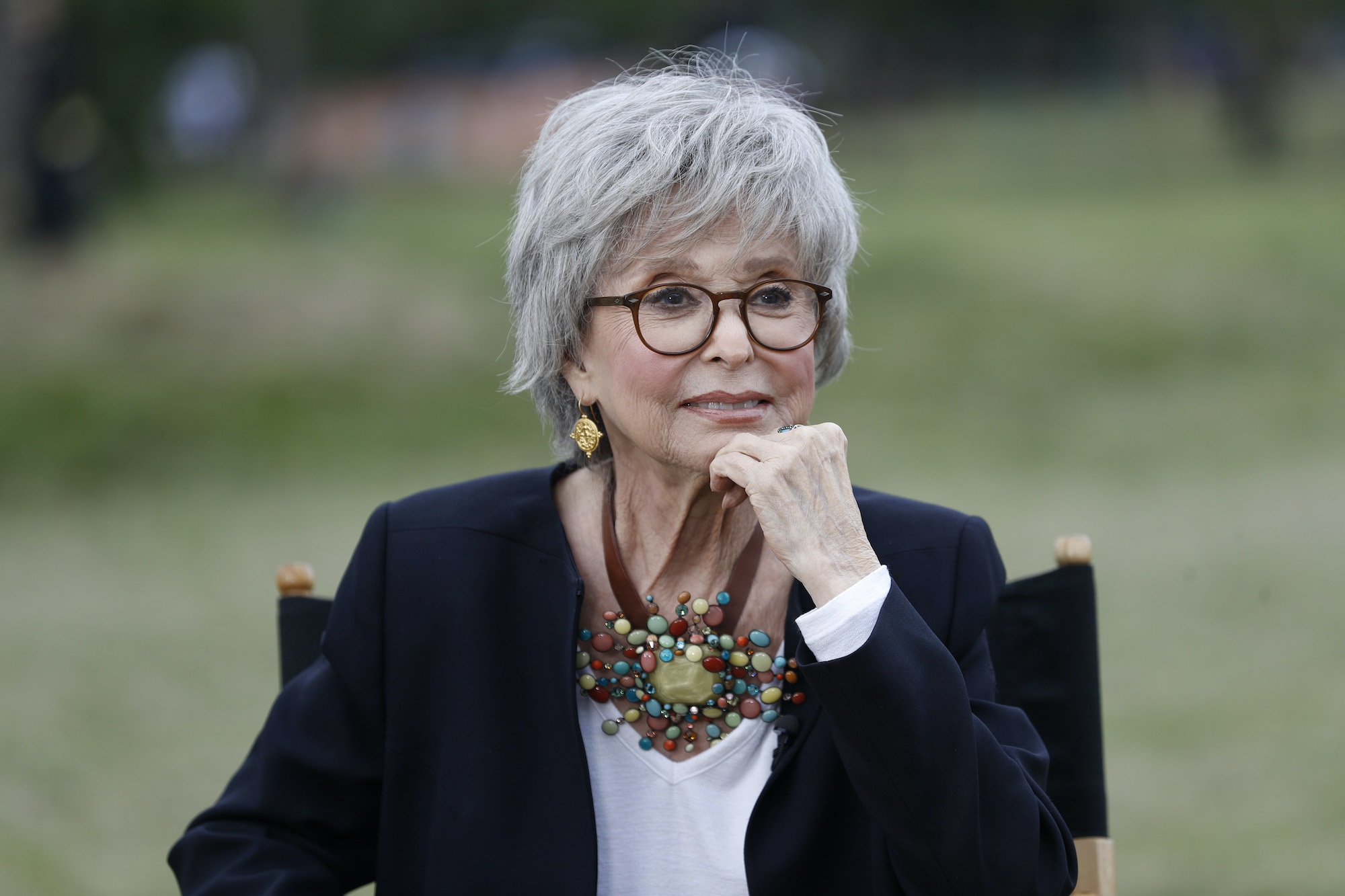 RELATED: Rita Moreno, 89, Would Act In Roller Skates Before She'd Retire
Rita Moreno on 'West Side Story's problematic casting
As Anita, Moreno still had to wear makeup to darken her skin. And she was one of the few actually Hispanic actors in the cast. Natalie Wood, who played Maria, was white and of Russian descent. Bernardo actor George Chakiris is Greek. This aspect of the movie musical hasn't aged well. Most of the Sharks actors wore makeup to darken teir skin. Steven Spielberg's West Side Story (in which Moreno has a role and is executive producing) corrected this by appropriately casting Latinx actors for the Latinx parts. But Moreno still loves the original movie and said its issues were products of the time.
"It's really a wonderful film," she said. "Obviously, the dialogue is dated. But it's a treasure. And the dancing. Oh my goodness, the dancing. The lyrics, the gorgeous, gorgeous music by [Leonard] Bernstein. It's a wonderful movie. With all of its drawbacks, which really have to do with age and time, which has really changed so much since then."
Moreno won Best Supporting Actress at the 1962 Oscars for West Side Story. She's still the only Latina actor to win an acting Oscar. She will return to the film that changed her life as Valentina, the shop owner known as "Doc" in the original movie. Spielberg's West Side Story comes out Dec. 10, the day before Moreno's 90th birthday.