How 'Atypical' Creator Robia Rashid Prepped to Create a Show on Autism
Coming-of-age stories are typical enough. But creator Robia Rashid set out to tell the story of a penguin-loving teen who is decidedly Atypical. The resulting project is a beloved Netflix TV series on autism now four seasons long. The final season premieres tomorrow, so we're looking back on how Rashid created an original and beloved cast of characters brought to life by Keir Gilchrist, Jennifer Jason Leigh, Brigette Lundy-Paine, and Michael Rapaport.
Robia Rashid created 'Atypical' for herself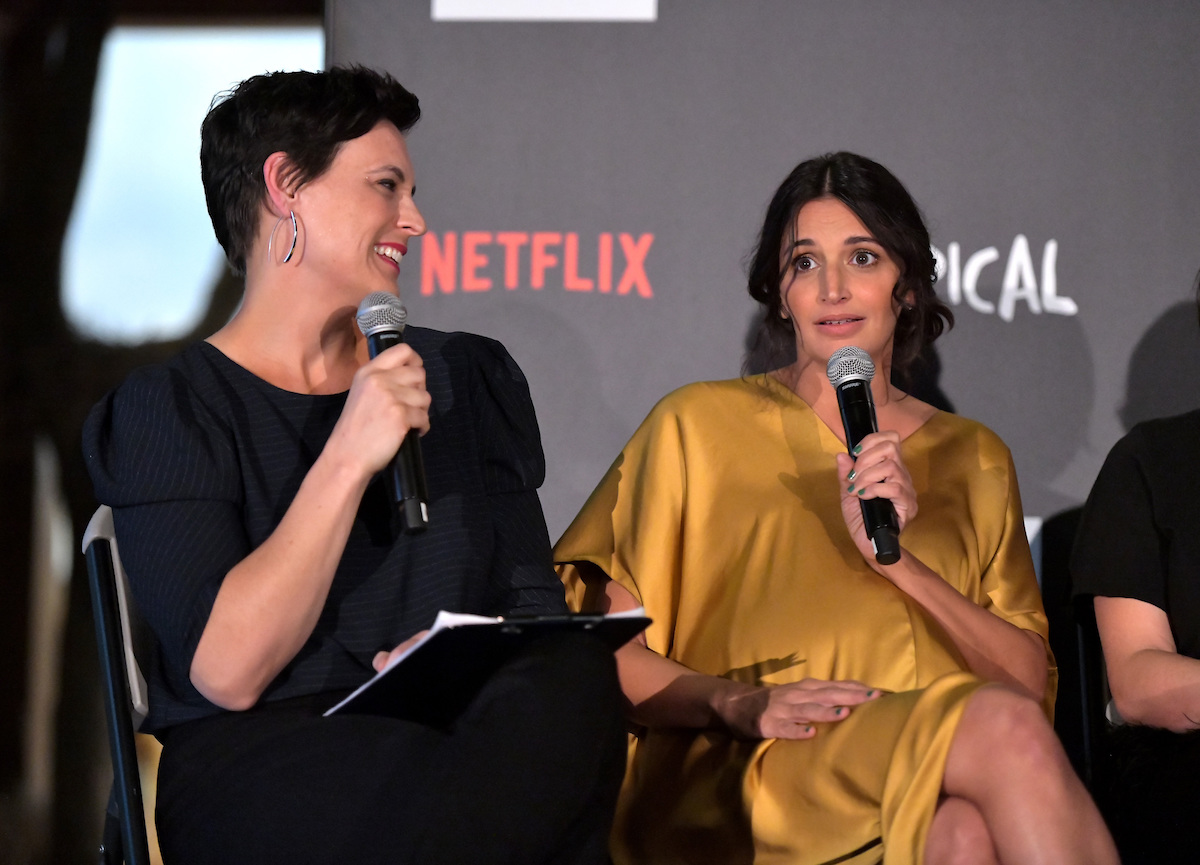 In a 2017 interview with Vulture, Rashid said that she wanted to tap into something a little more offbeat after working on popular mainstream shows, including The Goldbergs, Will & Grace, and How I Met Your Mother.
More specifically, Rashid says she loves collecting stories that she calls "edgy and odd." It was time, she decided, to create something edgy and odd for herself. The result was a script about a teen with autism navigating the world around him. It struck a chord. Netflix picked it up, and it's now set to premiere a highly anticipated fourth season.
It wasn't easy, however. Rashid admits that she needed to do "a lot" of learning in order for Atypical to be authentic. Gilchrest, who plays Atypical's lead character, Sam, isn't on the spectrum so that learning was even more critical to the success of the show.
"With an autistic teenage boy, I had to do a lot of real learning and listening to people," Rashid told Vulture. "It was a voice that I had to learn, and once I started diving into this world, the voice came naturally. I would just write and the words would come out."
At that point, a lot more came into focus for Rashid. A voice-over for Sam would help convey what she wanted audiences to know about his inner world. In season two, she would introduce penguin-themed art created by real-life artist Michael Richey White. White, who is on the autism spectrum, provided drawings that would give additional weight to the way Sam processes life events.
She was inspired by the growing number of people diagnosed with autism
Atypical's background didn't come directly from personal experience. Instead, Rashid told Vulture that she pulled inspiration from the fact that more and more people are being diagnosed with autism. She was intrigued by how young people are navigating the world with a diagnosis that can be overwhelming.
"I was very aware that more people were being diagnosed with autism, and it was interesting to me that a whole generation of kids were growing up knowing that they were on the spectrum and wanting independence," she told Vulture. "That point of view seemed so interesting to me — and such a cool way to tell a dating story."
So while stories about love, family, and independence aren't hard to come by, she was keen on the fact that this was an entirely fresh angle. "You've seen the story of somebody looking for independence and looking for love before, but not from that specific point of view," she said.
'Atypical's' final season hits Netflix on Friday
Atypical is on the cusp of releasing its fourth and final season, and it's evident the relatable dramedy has been a success. Ten half-hour episodes will stream tomorrow, so fans will be able to binge and catch up immediately. The production was delayed last year due to coronavirus (COVID-19).
The final season follows Sam as he takes a significant leap, moving out of the family home and attending college. An experience, if not typical, definitely momentous for an insightful young man with a rich imagination.
RELATED: 'Atypical': Who Creates Sam's Artwork on the Netflix Series? Not Keir Gilchrist!