How Rosalía Came up With the Album Title for 'Motomami'
Rosalía is enjoying success with her new album, Motomami. And when talking about the inspiration behind the music on the record, the Grammy Award-winning artist revealed how she came up with the unique title.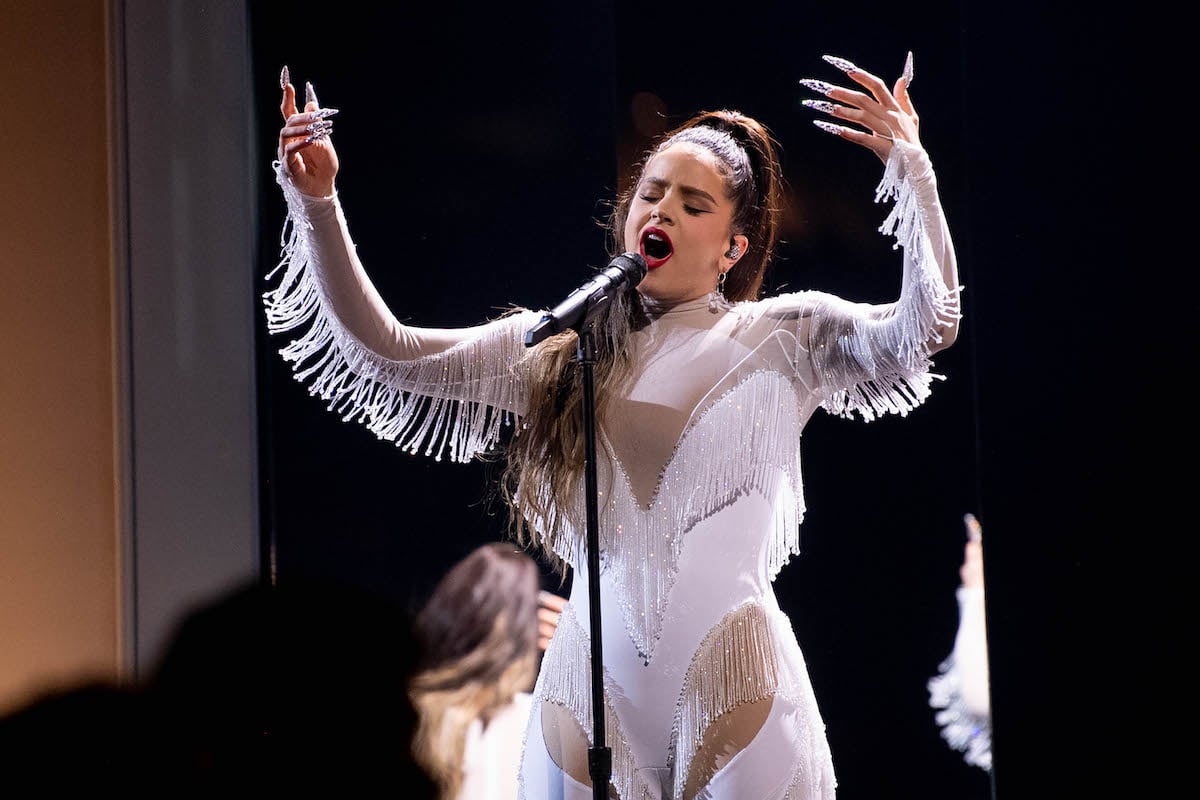 Rosalia reveals the title for 'Motomami' was inspired by her mom
Rosalia released her third studio album, Motomami, in March 2022 via Columbia Records. The album features several hit tracks, including "Hentai," "Chicken Teriyaki," and "La Fama."
The Spanish singer recently revealed that she got the idea for the title of Motomami from a friend's email. And after connecting it to her mom and foremothers, she knew it was the perfect name for her album.
"Back when I was a teenager, I had a friend whose email account was 'Motomami,'" Rosalia told Billboard. "I loved the name and it stayed with me. I associate it with my friend and with motorcycles. My mom has always had motorcycles, I've ridden since I was eight years old with my dad."
"My mom has always ridden a Harley, dressed in leather," the singer elaborated in a separate interview with GQ. "I'm a motomami because my mom was a motomami, and my mom's mom is a motomami because my mom's mom's mom was a motomami too."
Rosalia defines 'Motomami' as an 'energy'
Motomami isn't just the name of Rosalia's latest album. It's a concept that plays a pretty big role in her life.
In her chat with Billboard, the pop star revealed that Motomami is also the name of her company. And she explained why the idea means so much to her.
"A Motomami, well, my mom is the OG Motomami," Rosalia explained. "There's so many Motomamis in the world who have inspired me. My mom, my sister, my friend Hunter Schafer. Motomami is an energy. Anyone can be a Motomami, Motopapi. It's the way you feel. And also, it's doing as much as you can with what you have."
'Motomami' has a 'roller coaster' energy and features a song inspired By Disney
Motomami features an exciting list of tracks, all with varying tones and vibes. And according to Rosalia, this diversity is at the heart of her "Motomami" concept.
"I feel I was really more Motomami," she told Billboard when talking about her process in creating the album.
"I was really focused on figuring out all the pieces. It's kind of blurry sometimes to create an album because it's something that while you work, you find the pieces. I was building what Motomami is, what Motomami means. I wanted this roller coaster energy that is high and low, high and low."
One perfect example of this energy is "Hentai," a song on Motomami co-produced by Pharrell Williams. The single is slow and sounds melodious and sweet. But surprisingly, it features very adult lyrics.
"I had the intention to make a song, even before I got to the studio, to make a song that kind of had a Disney vibe," she said in an interview with Genius. "You know, music that's reminiscent of a Disney ballad, but at the same time, with lyrics that are super explicit with sexual content."
RELATED: Rosalía Slammed by Critics For Appropriating Latin Culture