How Sarah Jessica Parker Reportedly Reacted to the Chris Noth Sexual Assault Allegations
Sex and the City includes one of Chris Noth's most iconic roles as Mr. Big. That role recently ended, and women have come forward accusing him of assault. Sarah Jessica Parker gave a joint statement with her co-stars, but this is how she's reportedly reacting to the news privately.
Chris Noth was accused of sexually assaulting two women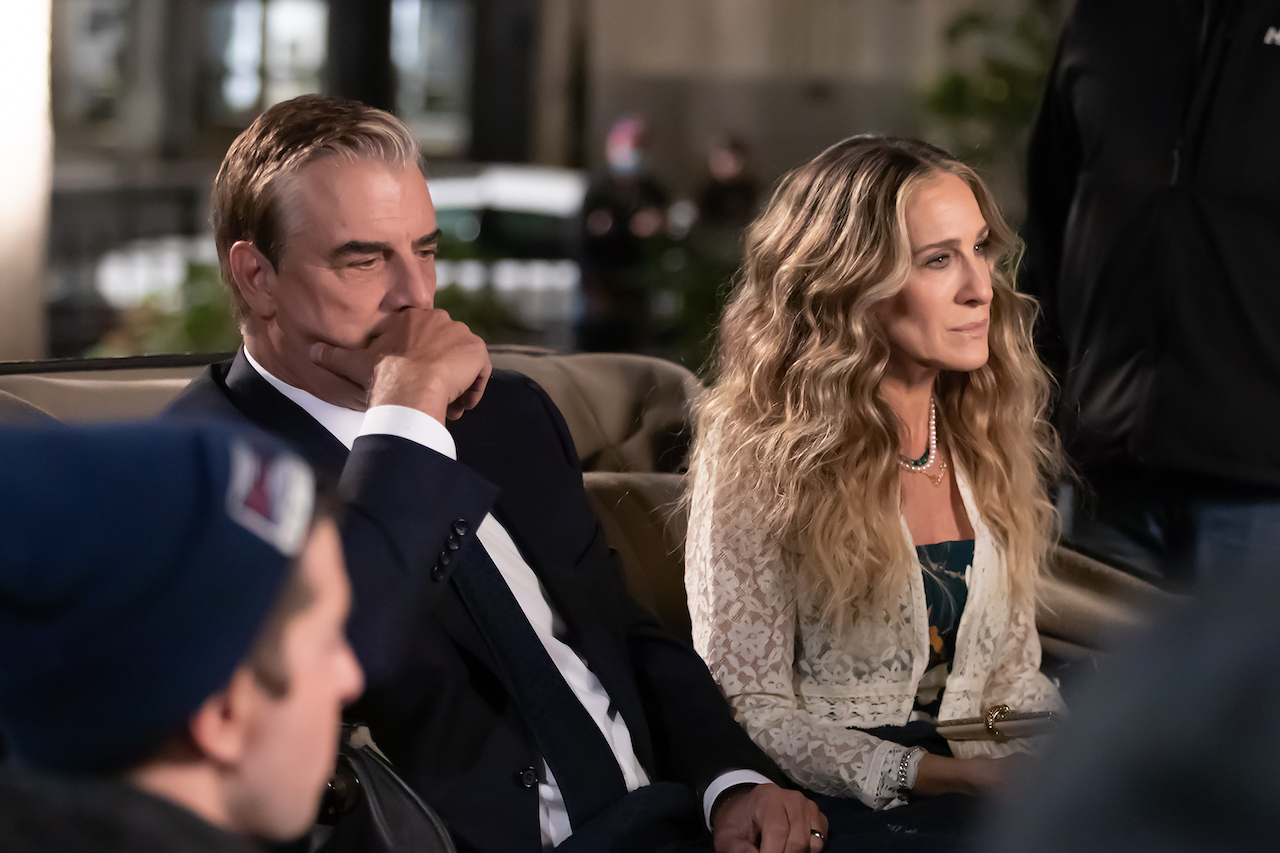 The Hollywood Reporter reported two women had come forward accusing Noth of rape. One of them claimed the actor raped her in 2004 in his apartment. The second woman claimed Noth raped her in his apartment in 2015. Zoe Lister-Jones also claimed he was sexually inappropriate with a female promoter and later was inappropriate by making comments to herself while working together on Law & Order. 
Noth's character, Big, was already killed off on And Just Like That… But he has since been fired from The Equalizer. He has denied the allegations. "The accusations against me made by individuals I met years, even decades, ago are categorically false," he said in a statement. "These stories could've been from 30 years ago or 30 days ago — no always means no — that is a line I did not cross. The encounters were consensual." 
Parker, Cynthia Nixon, and Kristin Davis released a statement on social media after the news. "We are deeply saddened to hear the allegations against Chris Noth," read the statement. "We support the women who have come forward and shared their painful experiences. We know it must be a very difficult thing to do, and we commend them for it."
How Sarah Jessica Parker reportedly reacted to the Chris Noth sexual assault allegations
The cast released a statement together. But an insider claims to know Parker's private reaction to the news.
"She is fiercely protective of Carrie Bradshaw and livid that she and everyone else at the show has been put into this position," an unknown source told Us Weekly. "It is not about the money, but rather her legacy. Carrie was all about helping women and now, under her watch, women are saying that they have been hurt."
The source added, "She takes the power of being Carrie Bradshaw very seriously. With great power comes great responsibility, and although SJP knows this is about him, not her, she feels like she has let everyone down."
Parker hasn't said anything further about the allegations publicly. Heather Kristin, who was a stand-in for Charlotte York (Davis), did write about her experience on the show for The Independent. She described Noth's behavior as "toxic" by making lewd comments to her and also felt "relieved" his character was killed off.