How Soulja Boy Is Making an Insane Amount of Money Because of the Coronavirus
These days, in the midst of the COVID-19 pandemic, Soulja Boy has found an entirely unique way to make money. Here's what he's been up to.
For years, Soulja Boy has been one of the most popular rappers in the business. He is responsible for some of the biggest dance jams of the 2000s, including "Kiss Me Through the Phone," "Crank That (Soulja Boy)" and "Pretty Boy Swag."
He has remained prolific in the music industry for well over a decade, and although he has faced his fair share of controversy, fans still love his music.
These days, in the midst of the COVID-19 pandemic, Soulja Boy has found an entirely unique way to make money — and it is totally separate from his music career.
How did Soulja Boy get into music?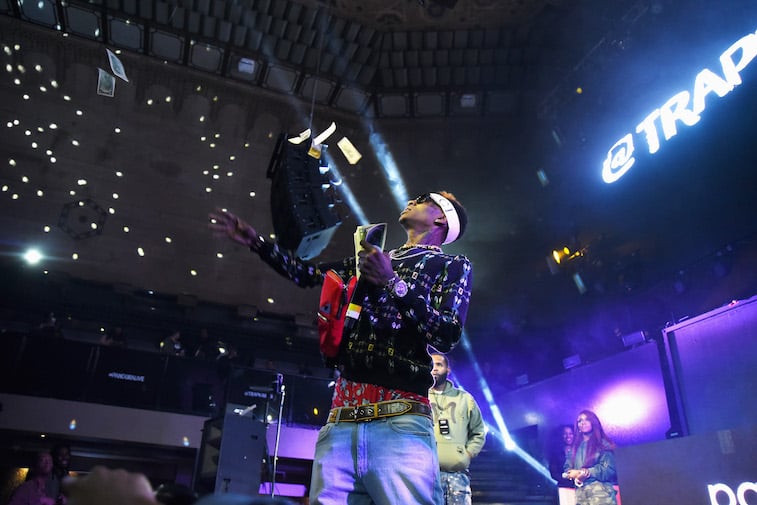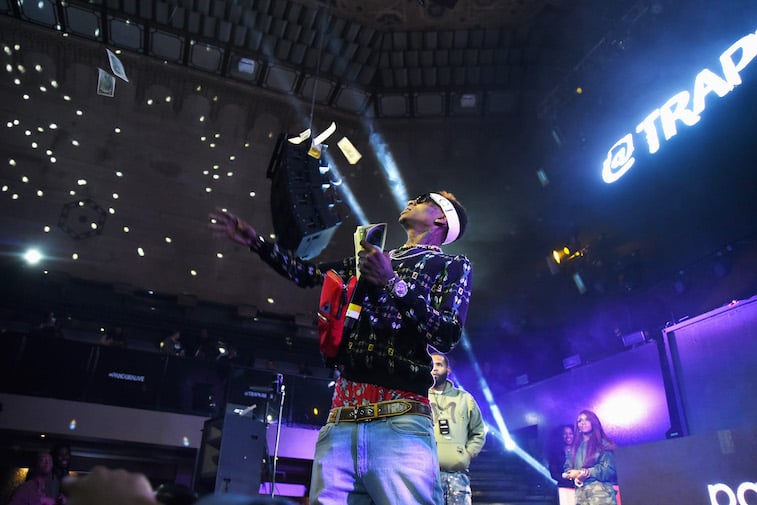 Soulja Boy was born DeAndre Cortez Way in the bustling city of Chicago, Illinois. As a young child, he lived in several different states, including Georgia, and eventually, Mississippi. As a teenager, Soulja Boy began writing and recording songs, which he then uploaded to the website SoundClick.
When listeners began discovering his music, and with the feedback becoming overwhelmingly positive, Soulja Boy created accounts on other streaming websites, including YouTube and Myspace.
In the summer of 2007, Soulja Boy's first hit single, "Crank That" hit the airwaves. It quickly became the song of the summer and topped charts all around the United States.
Over the next several years, Soulja Boy continued his rise to fame, and worked with some big-name artists such as MC Hammer and Sammie. As his star rose, Soulja Boy began exploring his talents as a record producer, working on projects with Nicki Minaj, Beyoncé, and Diddy. 
What is Soulja Boy best known for?
In the past several years, Soulja Boy has made headlines for many different things besides his music. He has curated a fashion line and even dabbled in acting. In late 2018, Soulja Boy released his very own video game console, called SouljaGame.
From the start, the product launch was mired in controversy. Many drew comparisons between the design of his console and that of the one produced by both Nintendo and Sega. Not only was the console critically panned, but it ultimately was deemed to be a ripoff of other designs and the original console was ultimately pulled.
Soulja Boy is also known for having feuds with several other well-known artists, including a long-standing beef with Chris Brown. Still, in late 2017, Soulja Boy admitted that he was over feuding with other artists and that his mother wouldn't be proud of the way he had been acting.  
Soulja Boy's soap company is doing really well
Soulja Boy is less focused on music these days than he is on keeping his side business afloat. While many businesses are struggling in the wake of the COVID-19 pandemic, Soulja Boy's is thriving.
As reported by PageSix, Soulja Boy recently invested in a business called The Soap Shop, which sells hand soaps, dish detergent, and a range of other cleaning products. With people rushing to keep their homes and surroundings thoroughly sanitized to minimize the risk of COVID-19 contagion, The Soap Shop has reportedly seen a 3,000 percent increase in business. 
While there's no doubt that Soulja Boy is "cleaning up" with the extra cash that the business is making, he is also being socially conscious. The Soap Shop invests in several charitable organizations, including Soulja Boy's own nonprofit, Bubbles for Cash.
There's no telling how long the coronavirus crisis could continue, but as long as it does, people will likely continue to buy up soap and sanitizers as fast as businesses can keep them in stock – which means that Soulja Boy could come out the other end a much wealthier man.