How 'Stairway to Heaven' Never Made the Billboard Charts During Led Zeppelin's Epic Run
Led Zeppelin's 'Stairway to Heaven' is among the most-played rock songs of all time. But it never made the Billboard charts.
Even before Led Zeppelin released its fourth album (aka Zoso aka Four Symbols), the "Stairway to Heaven" craze had begun. On the band's '71 tour of North America, the Zep trotted out "Stairway" for the first time at its home away from home, the L.A. Forum. The track received a rousing ovation.
That reception continued throughout the tour, and when Led Zeppelin IV hit record stores in November '71, sales were brisk. (It hit No. 2 in December.) On the album, "Stairway" sat in the showcase position, as the closing track of side 1.
Had Zeppelin been a band obsessed with hit singles, it would have trimmed "Stairway" down from its 8:02 runtime and watched it (most likely) soar to No. 1 on the Billboard charts. But Led Zeppelin didn't operate that way.
In the following years, "Stairway" utterly dominated FM radio in America. You couldn't turn on the radio without hearing it through the '70s — and into the '80s and '90s (hence its "ban" in Wayne's World). Yet despite all that success, you never saw "Stairway" on the Billboard pop charts.
Led Zeppelin didn't release 'Stairway to Heaven' as a US or UK single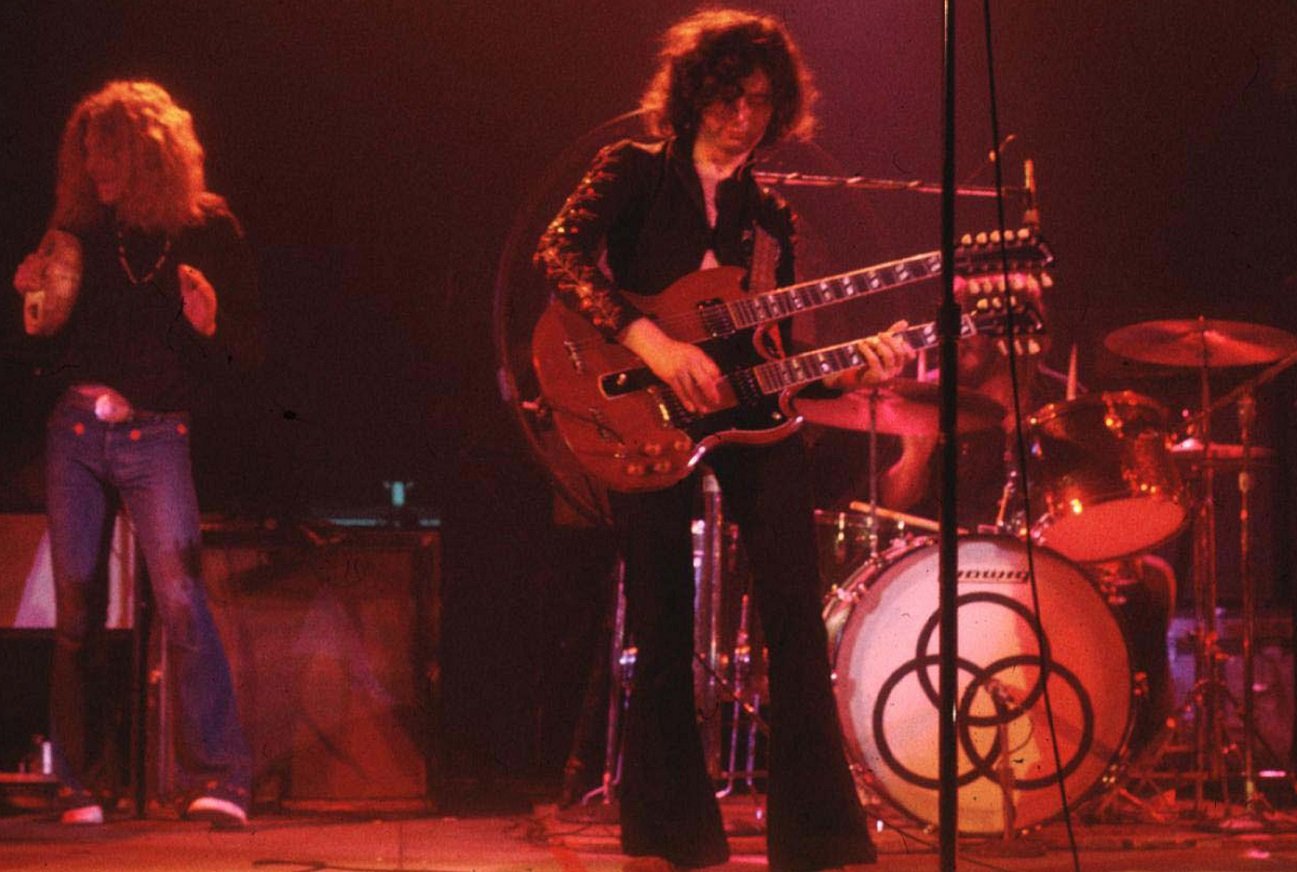 It's not complicated why "Stairway to Heaven" never charted in America or the U.K. in the 20th century. Led Zeppelin never released the song as a single, so fans couldn't buy it as a record, and thus it couldn't go on the charts. (Billboard combines airplay and sales to determine chart positions.)
It wasn't some sort of marketing failure on Zep's part; it was by design. When the band started out, Jimmy Page knew that FM radio was the ideal outlet for the band's long-form approach to music. So the Zep kept its songs as long as they were meant to be and got the U.S. airplay anyway.
As for sales, Zeppelin had that well covered. If you wanted to hear "Dazed and Confused" or "Ramble On", you had to buy the album or go see Zep in concert. Either way, you were going to spend far more than the $1.99 you would on a single.
That system worked fine, with Led Zeppelin II (1969) and Led Zeppelin III (1970) both hitting No. 1 on both sides of the Atlantic. The Zep wasn't going to change its system with "Stairway," its new signature song. If you wanted it, you had to buy the LP.
'Stairway to Heaven' drove the 35 million+ sales of 'Led Zeppelin IV'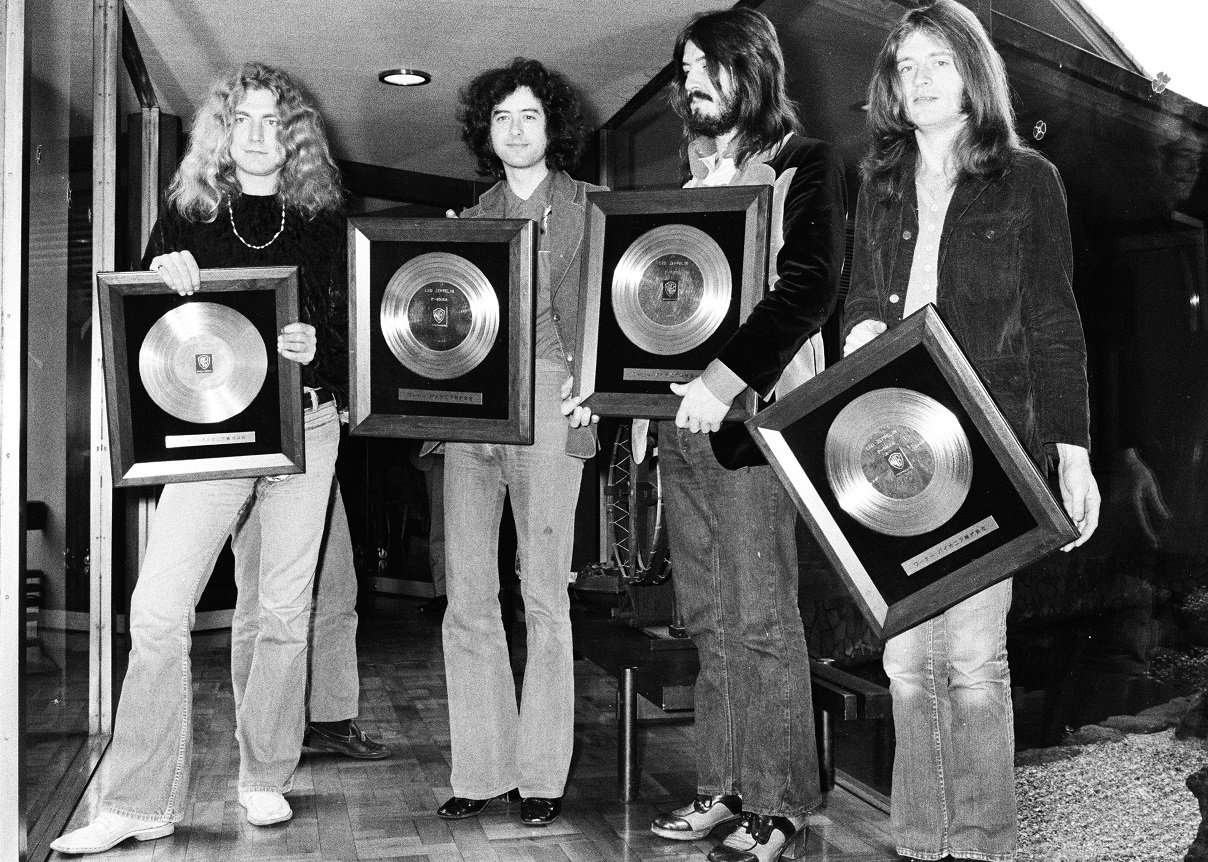 Zep's "you have to buy the album" approach probably hit its peak with "Stairway to Heaven" and IV. Though the album didn't hit No. 1 upon its release, it's the band's best-selling album — and one of the recording industry's top-selling LPs. (The RIAA has it as the No. 4 studio album as of February '21.)
On top of the 23 million certified shipped copies in the U.S., another 12 million sales (conservatively) have been estimated from other world markets. It also stayed on the U.S. album charts (the Billboard 200) longer than any other Zep record.
All told, Led Zeppelin IV spent 283 weeks (well over 5 years) on the Billboard charts. So no, Led Zeppelin never did get a No. 1 single in America. And the band's absolute blockbuster of an album didn't hit No. 1. Those benchmarks don't matter with a record that outsold every Beatles and Rolling Stones LP.