'The Office': How Steve Carell Really Treated the Cast and Crew
Steve Carell played Michael Scott on The Office, a man known for his blundering comments and immense pride in his title of Regional Manager of the Scranton branch of Dunder Mifflin Inc. While Michael didn't always say the right thing, Carell was very well-liked among his castmates and the crew of The Office, according to executive producer Greg Daniels.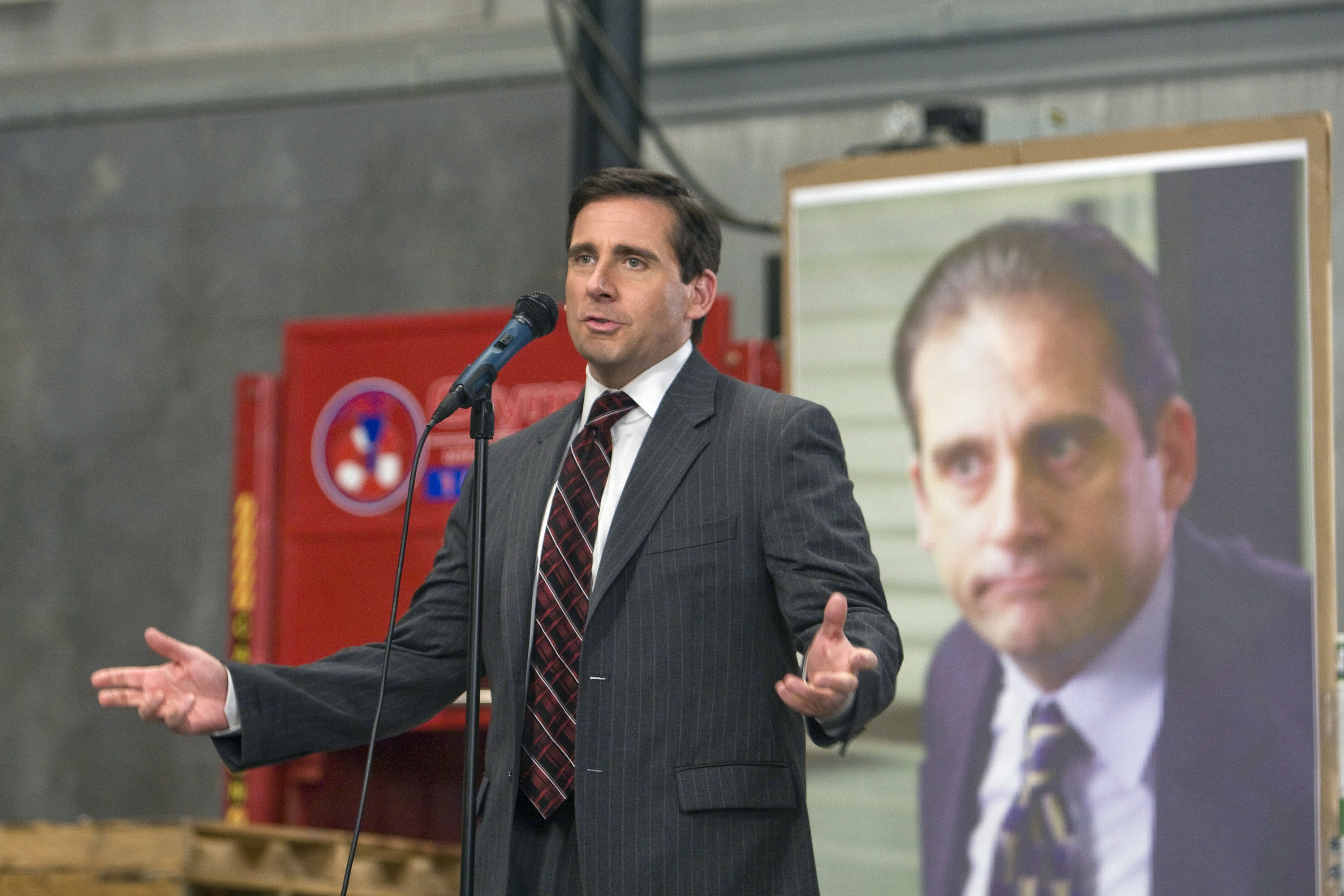 In 2011, Daniels was interviewed by Entertainment Weekly about Carell's exit from the show. In the interview, Daniels called Carell "the humblest and most friendly professional person."
Steve Carell 'never abused anything about his position' on 'The Office'
"Another thing about him is the professionalism. He was always on time. They kept records of when somebody's five minutes late and I think he was always on time. When he left, I interviewed a lot of the crew for a toast, and they were always saying he would let them go ahead of him in line and he never abused anything about his position," he said.
In addition to being a professional actor, Daniels says Carell's talents were "very versatile." By the time he left The Office, he'd become a writer, director, and producer.
"He ended up writing 'Casino Night' and 'Survivor Man.' He's directed some great episodes — he directed 'Garage Sale,' where he gets engaged to Holly," said Daniels.
'The Office' was able to continue after Steve Carell's departure because he made the show an ensemble piece
The EW interviewer noted that Carell had been "very quiet about his departure."
"He's very modest," said Daniels. "He really wants the show to continue after he's gone. Part of it is because he's very fond of everybody who works there."
Daniels said one of the reasons The Office was able to continue after Carell's departure is that "he really made it an ensemble."
"He always encouraged the other members of the cast to have more lines and be in scenes. He was very generous as a performer. Whenever we were on stage for anything, he always stood in the back," he said.