How 'Sunday Service' Changed the Way Kardashian Fans See Kanye West
Over the last couple of years, Sunday Service, and the worship of God, has become a huge focal point in Kanye West's career. Christianity can generally be considered a positive influence, but some fans are concerned that it's changed West's attitude and given him an inflated level of importance. The creation of West's Sunday Service …
Over the last couple of years, Sunday Service, and the worship of God, has become a huge focal point in Kanye West's career. Christianity can generally be considered a positive influence, but some fans are concerned that it's changed West's attitude and given him an inflated level of importance. The creation of West's Sunday Service seems to have completely changed the way fans see the musical artist.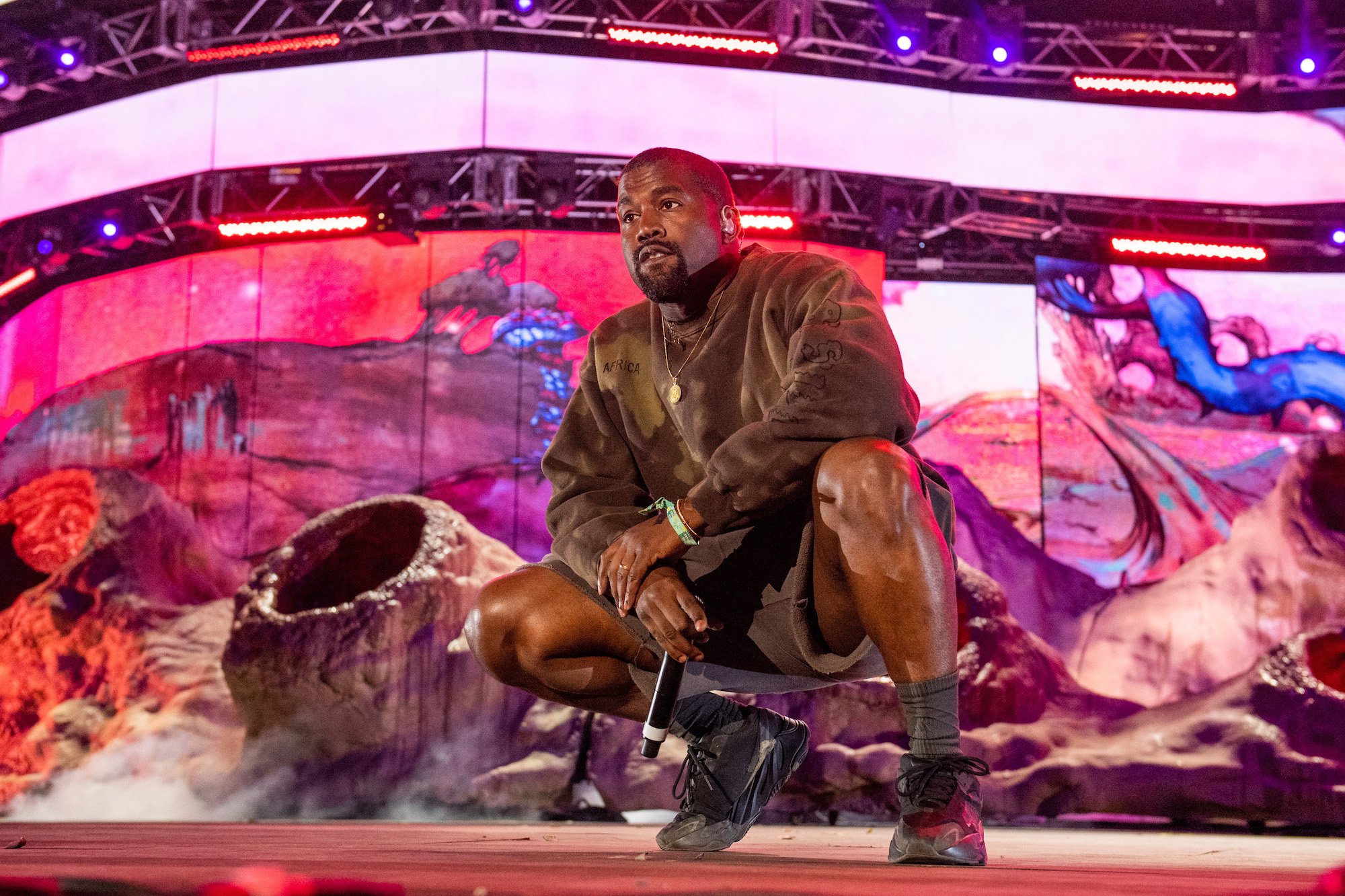 What is Kanye West's 'Sunday Service'?
West started his Sunday Service in January 2019. It's an exclusive gathering of Christian celebrities, who he leads in musical worship and prayer. Attendees must be invited to the event, which changes location each week. They sign a non-disclosure agreement and follow a dress code, which usually means beige, white, or pastel-colored clothing. 
The service features a huge choir of around 85 people. They sing gospel-inspired remixes of classic songs, as well as traditional gospel songs, and some of West's own music. Occasionally, West, or a special guest, will also deliver a sermon, but the event mostly focuses on music and worship. 
Speaking with David Letterman, West describes his service as a place where people can come to feel good.
"It's just an idea we had to open up our hearts to make music that we felt was as pure and as positive as possible and just do it for an hour every Sunday, and have something where people can just come together and feel good with their families," West said. 
Fans notice 'Sunday Service' has changed Kanye West
Since the creation of the Sunday Service, fans have noticed a big change in West's attitude, and they're not impressed. A recent fan discussion on Reddit highlighted their thoughts on the issue. 
"While he's always been "into" religion, I think the Sunday Service stuff was what really hyped him up into thinking he's this super important, God like person…" One fan wrote.
Some fans have become concerned with the level of intensity at West's Sunday Services.  "… I know he's always been vocal about his Christianity (and believing he himself is a God) but I don't think people realize how cult-like and fanatical the Sunday Services are," one person wrote. 
Hosting Sunday Services seems to have given West a feeling of importance, even above and beyond what he felt from his successful music career. One clue to West's feeling of importance is the level of exclusivity at Sunday Services. One fan even described the weekly event as "a gathering place for the who's who of Hollywood, but make it Jesus."
Does 'Sunday Service' benefit God or Kanye West?
It's not just fans that have noticed the change in West's attitude, the media has also taken note. West's Sunday Service has been attacked in several outlets. 
In an article for The New York Times, titled "Kanye West and the Cult of Personality," the writer describes the service in less than flattering terms. 
 "…The endeavor reads like a blatantly self-serving appropriation of Black faith traditions, and the Sunday Service performances are in fact little more than concerts trading in aimless aphorisms and the cult of Mr. West's personality," they wrote.
In another example, Jia Tolentino, a writer for The New Yorker, feels that West is using his gatherings not to service God, but to service his own ego. "He is the church… he is the text of the sermon," Tolentino said during an interview with NRP. "It's his songs. He is the worship. He is creating a church in himself and selling it, really."
West and his Sunday Service choir performed during the Coachella music festival. Tolentino pointed out that West sold merchandise at the event for exorbitant prices. For example, a $225 sweatshirt with the words "Sunday Service at the Mountain" printed across it. According to the writer, this is just one more example of how West is using God and the Sunday Service for his own benefit. 
"It's always seemed like God, in the end, would always serve him," Tolentino said.