How 'SVU' Star Mariska Hargitay Describes Her Stepmom, Ellen Hargitay
'Law & Order: SVU' star Mariska Hargitay talks about her stepmom, Ellen Hargitay (formerly Ellen Siano). Do the two have a good relationship?
Mariska Hargitay is best known for her leading role as Olivia Benson in Law & Order: SVU. Starring in the show since 1999, she has helped carry the series for over two decades, and the show remains one of the most popular primetime crime narratives on the air. Yet, though she is well known for leading the network hit, she is also known for a familial relation out of her control: Mariska Hargitay is Jayne Mansfield's daughter.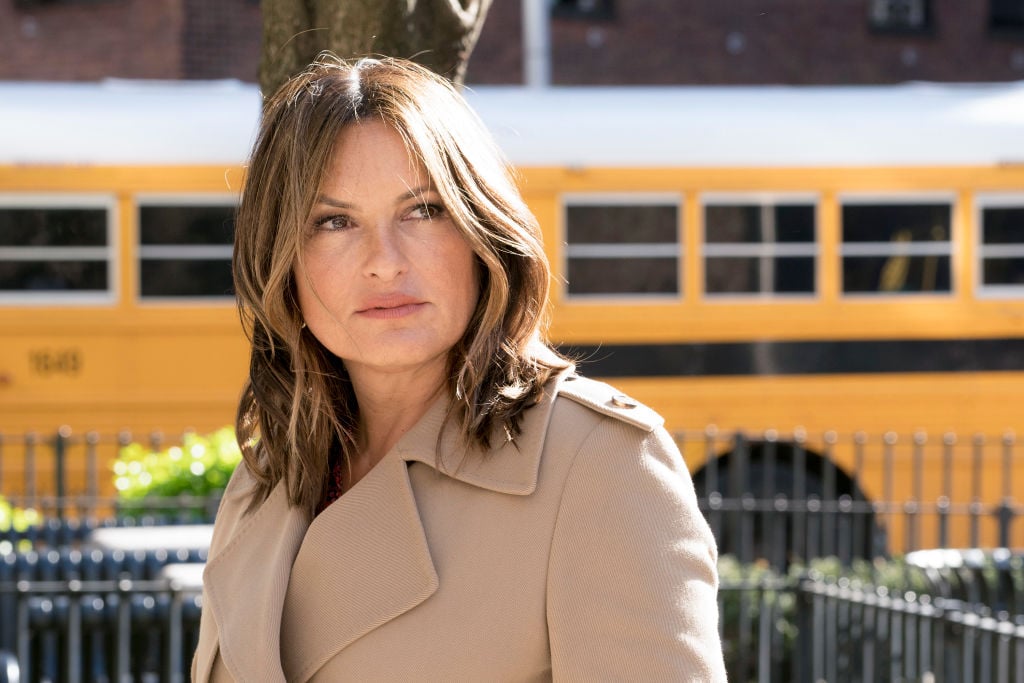 Mariska Hargitay was born on June 23 in 1966 to Jayne Mansfield and Mickey Hargitay. At the time, Jayne Mansfield was one of the most desirable actors working in Hollywood. Mansfield was a 1950s sex symbol — the likes of Marilyn Monroe — who appeared in The Girl Can't Help It, Will Success Spoil Rock Hunter?, Promises! Promises!, The Wayward Bus, and more. 
Yet, only a few years later, Mansfield died in a 1967 motor collision; Mariska Hargitay and her siblings were also in the car, yet they survived. Mickey Hargitay soon remarried Ellen Siano in 1967 (he divorced Mansfield in 1964). Ellen Siano went on to be the motherly figure in Mariska Hargitay's life. So, what does the SVU star have to say about her stepmom? Do they have a good relationship? 
'Law & Order: SVU' star Mariska Hargitay on her stepmom, Ellen Hargitay (formerly Ellen Siano) 
As Good Housekeeping notes, Ellen Siano became a motherly figure to Mariska Hargitay in "every sense of the word." When speaking about Ellen Siano's influence in her life, Hargitay explained:
I called her Mom. She really claimed us. She never had biological kids of her own, and to this day we are her kids. So we were blessed that she really embraced us and loved us so quickly. And I was very fortunate to have a maternal figure in my life after such a horrific accident 

Good Housekeeping 
Losing her mother at such a young age has proven difficult for the SVU star, as has growing up in the shadow of a Hollywood legend, which the actress has previously explained. However, Mariska Hargitay is grateful for Ellen Hargitay — and thankful for how opened the actress was to accepting her father's children as her own. 
Mariska Hargitay says Ellen Hargitay is one brave and bold woman 
Though Mariska Hargitay may play a fearless character hunting down all the heinous criminals in Law & Order: SVU, she is not the bravest of the family members when it comes to real-life scenarios. Hargitay once explained that her stepmom, Ellen Hargitay, is quite a courageous character. She once described her stepmom as a loving and fearless woman. She said: 
She'd be the one to grab a frying pan when there was an intruder in the house while my dad and I hid under our beds.

Good Housekeeping 
Who knows, maybe when trying to convey some of that spunk we love Olivia Benson for, Hargitay draws on her stepmom, imagining how she would handle the situation. In the end, the person who grabs the frying pan while the others hide is always the most in danger, and Olivia Benson finds herself in danger quite often in SVU.