The paparazzi have spent most of the summer chasing around superstars Ben Affleck and Jennifer Lopez as they rekindle their "Bennifer" romance.
The happy couple has been photographed at restaurants, amusement parks, and even stuck in traffic. While they both appear to be all smiles, every picture tends to show Batman towering over his "Jenny From The Block" girlfriend.
So, how tall is Affleck?
Ben Affleck makes his way through Hollywood on his own terms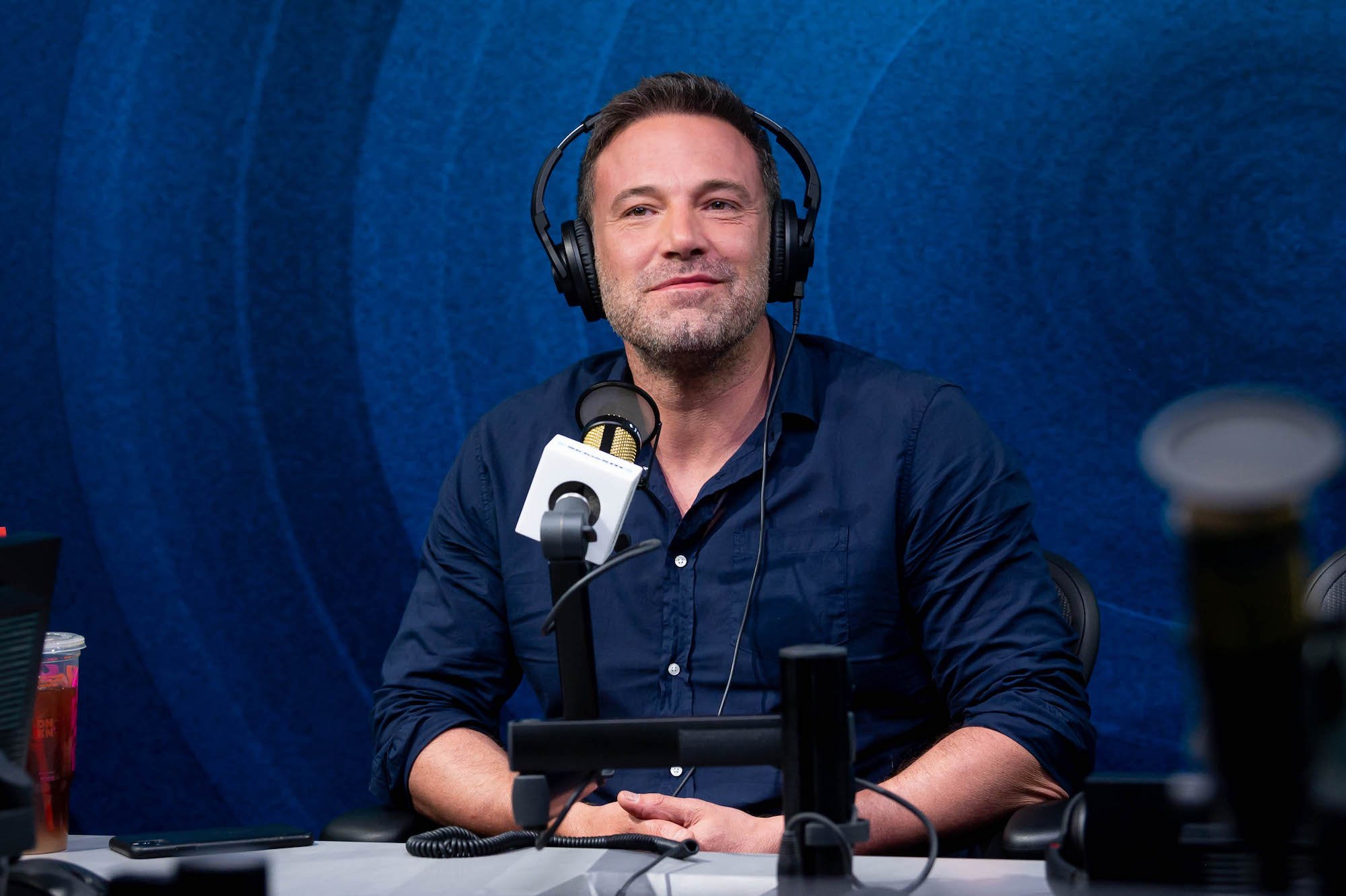 Affleck has spent a lifetime carving out a successful career in the entertainment industry. In the early '80s, the Chasing Amy actor was frustrated with constantly landing supporting roles. He wanted more and wasn't afraid to go for it.
In 1997, Affleck and Matt Damon wrote the script for Good Will Hunting. The unknown pair refused to release control of the project as their agents shopped it around to several studios. Miramax finally agreed to their terms. Robin Williams signed on to play the pivotal role of therapist Sean Maguire, and the rest, as they say, is history. They won the Oscar that year for Best Original Screenplay, and the boys from Boston were on their way.
According to IMDb Affleck went on to land leading roles in blockbuster films such as Armageddon, Pearl Harbor, and Daredevil. After working on countless successful projects, in 2012, the Gone Girl star received his second Academy Award for Argo, a political thriller that he starred in and directed.
With a career spanning almost three decades in the film industry, the A-list actor has received three Golden Globe, two Screen Actors Guild, and two BAFTA Awards. Affleck has an estimated net worth of $150 million, and Wealthy Gorilla claims he is "one of the wealthiest actors in the world."
Standing up to his love interests
At 48 years of age, Affleck has had his share of relationships. He married Jennifer Garner in 2005, and the couple shares three children. They divorced in 2017 but have an amicable co-parenting relationship.
The Runner executive producer is giving love another try with pop star sensation Lopez. Standing at 6 feet and 4 inches tall, according to Delite, Affleck towers over his leading lady. J Lo is a petite 5 feet and 5 inches tall.
Ana de Armas, who is 5 feet and 6 inches tall, dated Affleck in 2019, after meeting on the set of Deep Water. Insider reported the couple split in January 2021 after spending 2020 in pandemic lockdown together.
Affleck also dated Gwyneth Paltrow from 1997 to 2000. According to Glamour, the couple broke up when Affleck started dating Lopez (round one). At five feet and nine inches tall, she is one of his only girlfriends that came close to meeting his tall stature.
Affleck's 15-year-old daughter Violet has apparently inherited her father's genes. Hollywood Life reported, "the teen is already towering over her famous mom." Since Garner is five feet and eight inches tall, Violet is close to five feet ten or eleven inches.
How height influences roles in Hollywood
Last year, Affleck bulked up to a hefty 245 pounds for his role as a former basketball player struggling with addiction in The Way Back. People reported that he gained weight by indulging in carbs like pizza and junk food. Affleck said, "I totally indulged in a very alcoholic way with food."
Saying it was "the most satisfying performance experience" of his life, Affleck is now back to his regular 210 pounds.
Actors are constantly changing their appearance for the sake of the character they are portraying. A recent study revealed that the taller a man is, the more money he makes, except in Hollywood.
Some of the highest-paid actors in the industry, such as Tom Cruise and Robert Downey, Jr., are only five feet and seven inches. Leading men Brad Pitt and Affleck's friend and co-star, Damon, are five feet and ten inches tall.
That's not to say Affleck is the only one standing head and shoulders above the crowd. Both Dwayne Johnson and Vince Vaughn are six feet and five inches.
The New Statesman noted, "It seems as though Hollywood is one of the few places where for men, surprisingly, size doesn't really matter."
RELATED: How Tall is Jennifer Lopez?